Homs may be the clearest evidence of the destruction that the Syrian civil war has wrought upon the country. The city, which is about 100 miles north of the capital, Damascus, was once the country's third-largest, with a population of more than 600,000. However, after Homs became a rebel stronghold in 2011, it was hit by a military assault by government forces. The ensuing battle nearly destroyed Homs and left it a husk of a city.
Despite the destruction, ordinary life goes on — to an extent, at least.
On 5 February, newlyweds Nada Merhi, 18, and Hassan Youssef, 27, took their wedding photos amid the ruins of the city. Joseph Eid, a photographer with Agence France-Presse, accompanied the couple and their wedding photographer, Jafar Meray, on the shoot — Eid said Meray told him he wanted "to show that life is stronger than death."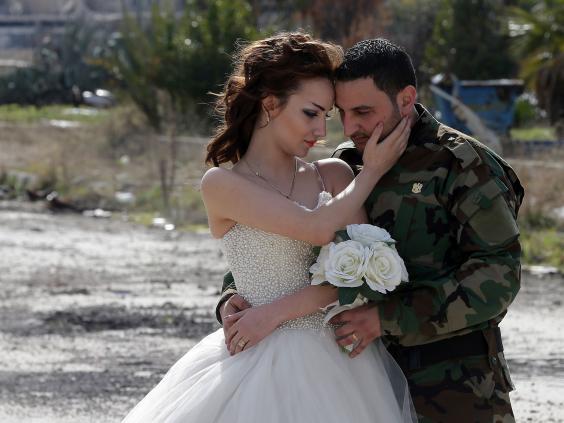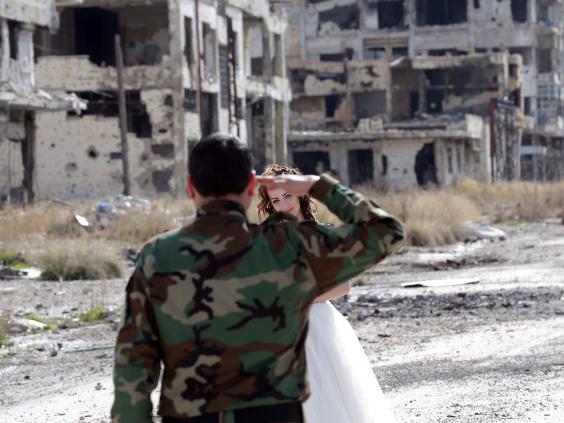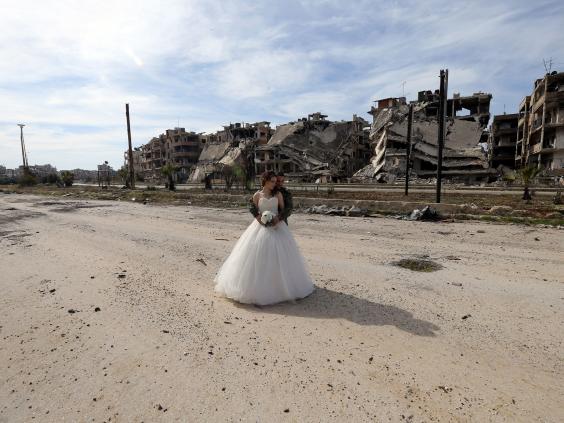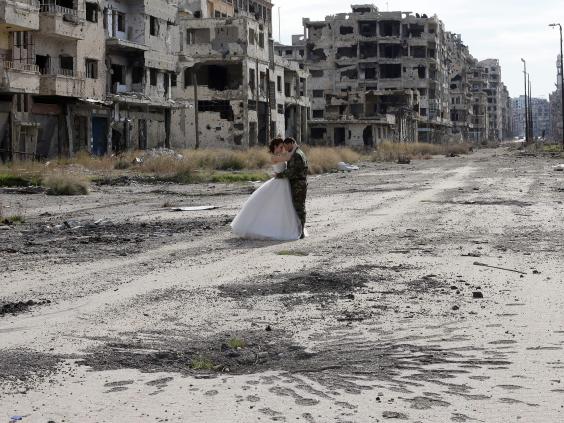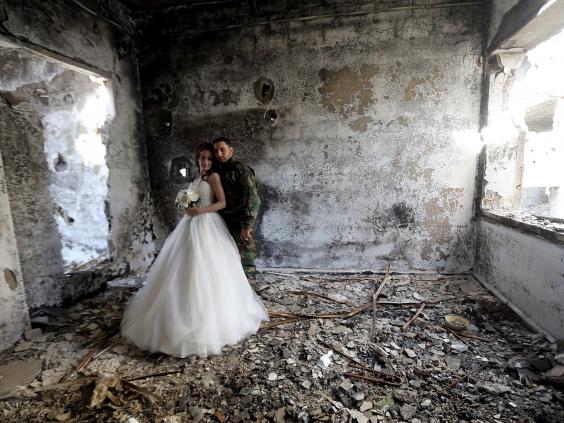 This isn't the first wedding that has been photographed among Homs's ruins. Meray photographed another married couple late last year. On his Facebook page, he explained that the photographs were proof that "life goes on, silently."
In pictures: Homs left in tatters as rebels quit city
In pictures: Homs left in tatters as rebels quit city
1/4 Syria

Syrian army forces stand on a street at the entrance of Hamidiya market in the old city of Homs

2/4 Syria

Hundreds of exhausted Syrian rebels withdrew from their last remaining strongholds in the heart of Homs, surrendering to President Bashar Assad a bloodstained city that was once the center of the revolt against him

3/4 Syria

Syrian government forces look at damages in the old city of Homs

4/4 Syria

A last group of Syrian rebels is on the way to leave the Old City of Homs, completing a negotiated pullout from the heart of the city, provincial governor Talal al-Barazi said
In the summer, other photographs showed a wedding in Homs's semi-destroyed St. George's Church, a Greek Orthodox place of worship that had lost its roof in the fighting.
A wedding in the destruction of St George's Church in #Homs. Powerful image. 1st wedding since being destroyed #Syria pic.twitter.com/DsN8cMTYJK

— Joseph Willits (@josephwillits) July 14, 2015
Although Merhi and Youssef's wedding photos may suggest that life in Syria can come close to normality, they are far from free of the complexity and divisiveness of the war. Youssef wears a military uniform in the photographs. He is a soldier in the Syrian army — the same force that helped destroy Homs with years of airstrikes, artillery attacks, and mortar and rocket fire aimed at the occupying rebel groups.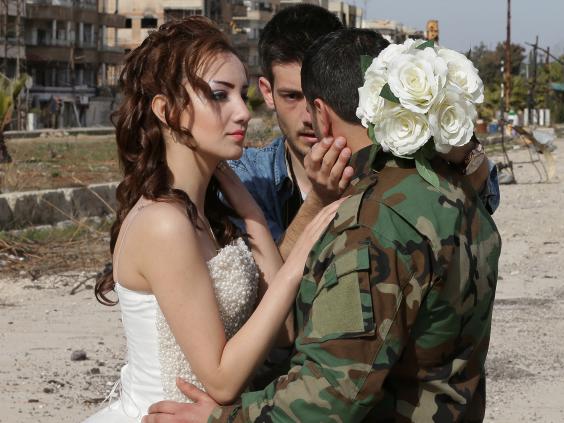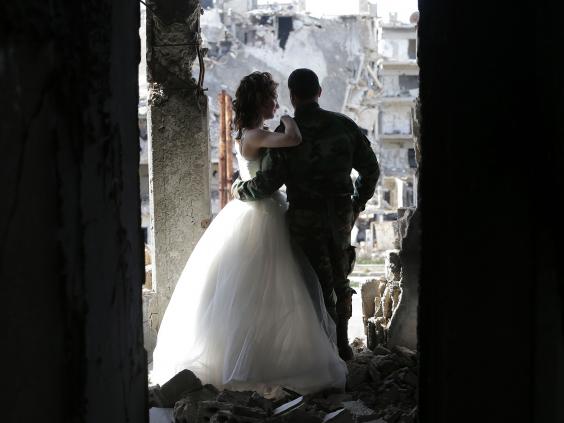 Source: Washington Post
Reuse content