A Palestinian man has rescued five Jewish students whose car was set alight with petrol bombs as they travelled through the West Bank.
The group, including two Americans from New York, were reportedly visiting the city of Hebron to visit a holy site as part of their religious studies on Thursday when they took a wrong turn.
The Jewish men were believed to be heading for the Cave of the Patriarchs, which is revered by Jews, Muslims and Christians as the resting place of Abraham, when they accidentally drove into the Palestinian part of the divided city.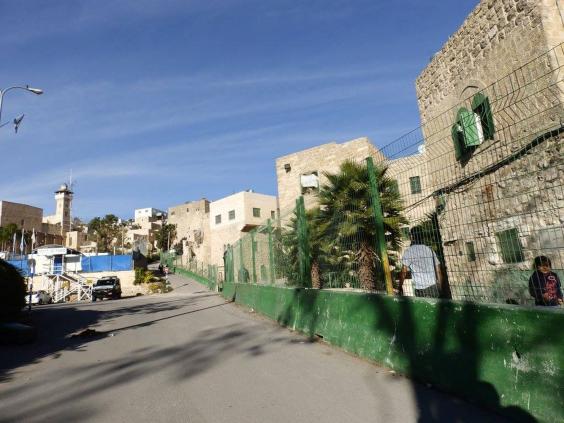 Their car was pelted with rocks and set alight with petrol bombs thrown by an angry mob, Ma'an news reported.
Fayez Abu Hamdiyeh told the website that he saw what he then believed to be five Israeli settlers running away and let them into his home to protect them.
"I heard shouts outside, I left my house and saw the five Jews frantically leaving their car, which was attacked by stones," he told the NRG news site.
"They were very anxious, one was injured and bleeding from his face. I reassured down. I told them in Hebrew that it will be okay, I gave them water, and I helped the injured man."
He called police and sheltered them with his family in their flat until soldiers arrived to collect them.
Abu Hamdiyeh told Ynet News he was "not a hero".
"I did what needed to be done," he added
"That's how everyone should behave. We have no problems with the Israelis and we don't want to have any."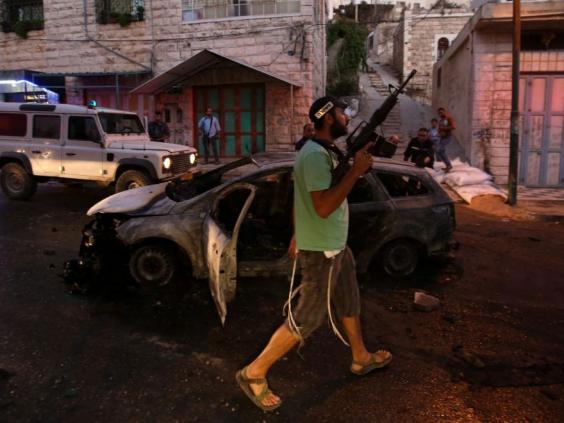 Israeli forces later arrived in the area and fired tear gas, rubber bullets and stun grenades at Palestinians in subsequent clashes.
Around 700 Jewish settlers live in Hebron's Old City, with is controlled by Israeli authorities, causing tension with Palestinian residents.
The historic city, the largest in the West Bank, is dominantly home to Palestinians but partly under Israeli control.
It is the site of frequent protests and clashes between Palestinians, settlers and soldiers.
Reuse content