The number of young men travelling to Syria to fight has reached alarming levels and threatens years of domestic terror plots by battle-hardened jihadists on their return to Britain, MPs said in a report today.
Their warning came as the Foreign Office said it was investigating reports of the deaths of two Britons in Syria, and ministers from Europe, the US and the Middle East met in Brussels yesterday to discuss non-Syrians fighting in Syria.
The British MPs said the government should maintain "spotters" on the Turkish-Syrian border to identify and intercept travellers attempting to join the fight against the regime of Bashar al-Assad. The tactic – used to identify football hooligans overseas – should be part of a programme to identify, track and rehabilitate potential jihadists to reduce the risk to Britain, the MPs said.
Greater co-operation between European Union nations and countries bordering Syria was a key topic on the agenda in Brussels yesterday evening, with the Home Secretary, Theresa May, joined by officials from five other EU nations, the United States, Jordan, Turkey, Tunisia and Morocco. "Syria is now the No 1 destination for jihadists anywhere in the world," a Home Office spokesperson said.
While stemming the flow of fighters was the focus of the meeting, European governments are also grappling with how to deal with the young men and women when they return home. The Independent revealed in December that the Home Secretary had stripped 20 dual-nationals of citizenship in 2013 in an effort to prevent potential jihadists returning to Britain.
The London-based International Centre for the Study of Radicalisation has, however, warned that punitive measures could backfire and alienate some communities. In a report last year it recommended identifying those who can be reintegrated into society, monitoring their activities, and introducing demobilisation schemes.
Studies by various groups suggest there are up to 2,000 European fighters in Syria, and Scotland Yard last  month put the number of  Britons travelling to Syria in the "mid-hundreds".
Dr Thomas Hegghammer, a terrorism researcher in  Norway, has warned that one in nine foreign fighters returns home to take part in domestic terror plots, which are more likely to reach fruition and have deadly consequences as a result of their military training.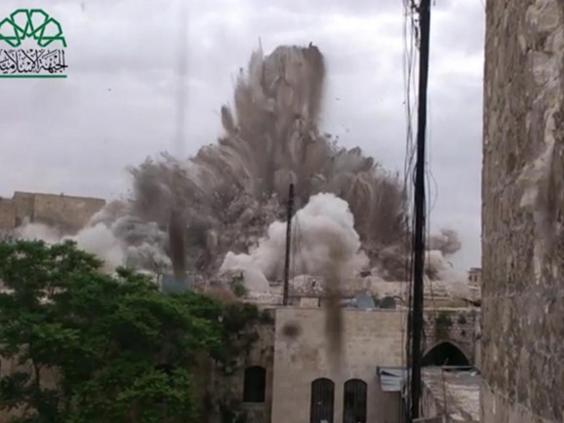 The British Government says that there have been six foiled terrorist plots since April 2010. In the subsequent three years, 580 people were arrested for terrorism-related offences – 446 of which were described as linked to "international terrorism".
"Recent events involving Boko Haram, al-Shabaab and al-Qa'ida show that the terrorist threat to the UK is as grave as at any point in the past 13 years," said Keith Vaz, the chairman of the Home Affairs Select Committee. "Stopping British men and women going to become foreign fighters, in Syria and other theatres of conflict, and engaging with them when they return, is vital to avoid endangering the security of the UK."
At least 20 Britons are believed to have died fighting in Syria, with the Foreign Office yesterday investigating claims on Twitter that two Britons – known only as Abu Abdullah al-Britani and Abu Jibril al-Britani – were the latest casualties. They are reported to have been killed during a battle between two Islamist rebel factions.
Previous confirmed casualties include Abdul Waheed Majeed, 41, from Crawley, West Sussex, who drove a suicide-bomb truck into a jail in Aleppo, and Abdullah Deghayes, 18, who died last month while fighting with his two brothers after leaving his Brighton home in January. His father learnt of his death  via social media, which is thought to be the main driver of British recruitment to join the Syrian campaign.
Reuse content