The US has expressed its concerns to Russia following reports of a major military build-up in Syria.
Intelligence suggests Russia has sent a portable air traffic control station and enough prefabricated housing for 1,000 military personnel to a Syrian airfield and asked permission to fly over neighbouring countries, a US official told Reuters.
Security sources suggest Russia – which already provides arms and training to president Bashar al-Assad's regime -  could be preparing to deliver heavy weapons and launch air strikes against Isis and other Syrian rebel groups.
Secretary of State John Kerry has spoken to his Russia counterpart Sergei Lavrov about the 'worrisome preparatory steps'.
A US State Department spokesperson said: "The secretary made clear that if such reports were accurate, these actions could further escalate the conflict, lead to greater loss of innocent life, increase refugee flows and risk confrontation with the anti-ISIL coalition operating in Syria."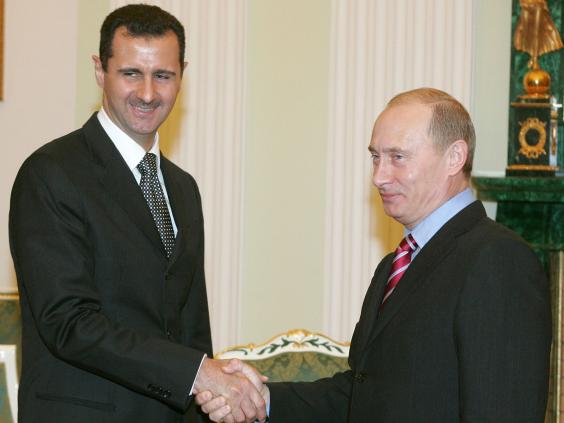 Speaking on condition of anonymity, the senior official told Reuters Russia is building up the airfield near the port city of Latakia, which is an Assad stronghold.
The base could act as a supply hub or launch pad for air strikes.
The New York Times reported another unnamed official as saying Russia has dispatched a military advance team to Syria.
Russia's actions could signal an intensified effort to support Assad, a longtime Russian ally.
Government-controlled areas have been whittled down to a fifth or less of Syria's territory after more than four years of grinding civil war.
The US will be watching to see whether any increased Russian military role will be used strictly to help Assad or to push back Islamic State.
The State Department declined to say how Lavrov had responded to Kerry's concerns but said the two agreed to continue discussions on the conflict at the UN this month.
Reuse content