Saudi Arabia is considering plans to lift restrictions on women travelling without a man's permission, in a series of "modernising" reforms that have proved controversial in the kingdom.
Current laws require women below the age of 45 to provide proof they have the approval of their male guardian or "mahram" before travelling, even locally, and that they are accompanied at all times.
But at the Jeddah launch of a new campaign entitled "Your Passport, Your Identity", the director general of the kingdom's passport office said new rules would assess travel documents based on reason for travel, not age.
Major General Sulaiman al-Yahya said new regulations were being drafted that would also mean women no longer have to apply for permission prior to travel from various government ministries – bringing laws in line with those of "advanced countries", he said.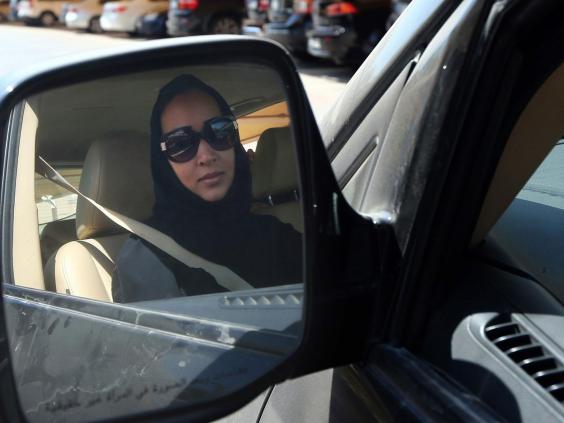 The impending announcement has nonetheless been met with scepticism by Saudi social media users, who mocked the existing rules in their thousands under a hashtag that read "travel controls on Saudi women".
There are concerns that the new rules still require women to have chaperones at all times, and that the modernisation will just come in the form of more advanced methods of control.
Where most executions were carried out in 2014
Where most executions were carried out in 2014
1/10 1. China (1000+)

Getty

2/10 2. Iran (289+)

Getty

3/10 3. Saudi Arabia (90+)

Getty

4/10 4. Iraq (61+)

Getty

5/10 5. USA (35+)

Getty

6/10 6. Sudan (23+)

Getty

7/10 7. Yemen (22+)

Getty

8/10 8. Egypt (15+)

Getty

9/10 9. Somalia (14+)

Getty

10/10 10. Jordan (11+)

Getty
According to a translation on Stepfeed, one user sarcastically suggested new regulations might include "a police officer to travel with every woman and electronic chips to keep track of their locations".
Others suggested the new laws would not be feared by "women who have nothing to hide".
At the press conference, Al-Yahya also said the department was considering issuing ID cards to accompany traditional travel permits.
And he said the department was working in tandem with the ministry for labour to ensure that migrant workers are fingerprinted so they can't "run away" from their employers. The measure was ostensibly designed "to prevent the growth of the black market".
Reuse content