When he came to the throne exactly a year ago, King Salman of Saudi Arabia was expected to continue to provide the relative stability which characterised the rule of his half-brother, King Abdullah.
Instead, the reign of Salman bin Abdulaziz al-Saud, 80, has been marked by wars in Yemen and Syria, an ongoing feud with Iran and mass executions
King Salman was quick to shock the old order and appoint his favourite son, Prince Mohammed bin Salman - a controversial figure who has been described as "the most dangerous man in the world" - as both defence minister and deputy crown prince when he was 29. 
Since then, the father and son's power has dramatically increased - as have the criticisms of the human rights abuses they preside over.
These are the reasons for the ongoing controversy surrounding King Salman's rule:
Mass executions
10 examples of Saudi Arabia's human rights abuses
10 examples of Saudi Arabia's human rights abuses
1/10

In October 2014, three lawyers, Dr Abdulrahman al-Subaihi, Bander al-Nogaithan and Abdulrahman al-Rumaih , were sentenced to up to eight years in prison for using Twitter to criticize the Ministry of Justice.

AFP/Getty Images

2/10

In March 2015, Yemen's Sunni President Abd-Rabbu Mansour Hadi was forced into exile after a Shia-led insurgency. A Saudi Arabia-led coalition has responded with air strikes in order to reinstate Mr Hadi. It has since been accused of committing war crimes in the country.

Getty Images

3/10

Women who supported the Women2Drive campaign, launched in 2011 to challenge the ban on women driving vehicles, faced harassment and intimidation by the authorities. The government warned that women drivers would face arrest.

Getty Images

4/10

Members of the Kingdom's Shia minority, most of whom live in the oil-rich Eastern Province, continue to face discrimination that limits their access to government services and employment. Activists have received death sentences or long prison terms for their alleged participation in protests in 2011 and 2012.

Getty Images

5/10

All public gatherings are prohibited under an order issued by the Interior Ministry in 2011. Those defy the ban face arrest, prosecution and imprisonment on charges such as "inciting people against the authorities".

Getty Images

6/10

In March 2014, the Interior Ministry stated that authorities had deported over 370,000 foreign migrants and that 18,000 others were in detention. Thousands of workers were returned to Somalia and other states where they were at risk of human rights abuses, with large numbers also returned to Yemen, in order to open more jobs to Saudi Arabians. Many migrants reported that prior to their deportation they had been packed into overcrowded makeshift detention facilities where they received little food and water and were abused by guards.

Getty Images

7/10

The Saudi Arabian authorities continue to deny access to independent human rights organisations like Amnesty International, and they have been known to take punitive action, including through the courts, against activists and family members of victims who contact Amnesty.

Getty Images

8/10

Raif Badawi was sentenced to 1000 lashes and 10 years in prison for using his liberal blog to criticise Saudi Arabia's clerics. He has already received 50 lashes, which have reportedly left him in poor health.

Carsten Koall/Getty Images

9/10

Dawood al-Marhoon was arrested aged 17 for participating in an anti-government protest. After refusing to spy on his fellow protestors, he was tortured and forced to sign a blank document that would later contain his 'confession'. At Dawood's trial, the prosecution requested death by crucifixion while refusing him a lawyer.

Getty Images

10/10

Ali Mohammed al-Nimr was arrested in 2012 aged either 16 or 17 for participating in protests during the Arab spring. His sentence includes beheading and crucifixion. The international community has spoken out against the punishment and has called on Saudi Arabia to stop. He is the nephew of a prominent government dissident.

Getty
Last year, Saudi Arabia executed 158 people, the highest number in two decades, according to Human Rights Watch.
International condemnation followed the news the state had sentenced six teenage offenders to death.
Ali Mohammed al-Nimr, who was 17 when he was detained, is due to be crucified - his headless corpse displayed in public for several days.
Abdullah al-Zaher, who was 15 when he was arrested, could be beheaded at any moment, making him the youngest person to be sentenced to death.
War in Yemen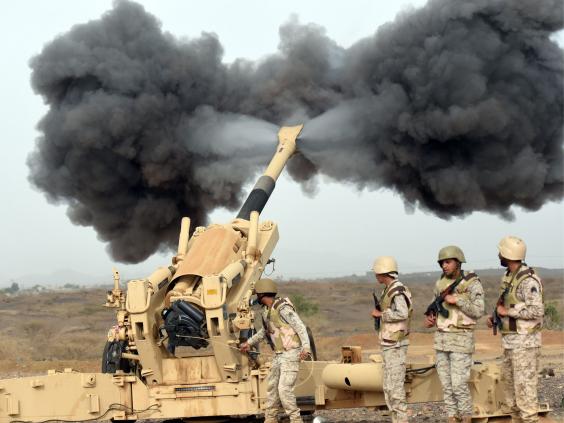 Two months into King Salman's reign, Saudi Arabia led a coalition of 10 nations into a controversial war in Yemen, which continues to this day.
Code named Operation Decisive Storm, the king ordered the bombing of Shia Houthis and forces loyal to former President of Yemen, who was deposed in the 2011 uprising. 
The Saudi-led air campaign conducted air strikes in apparent violation of the laws of war, using banned cluster munitions, Human Rights Watch reported.
Almost 6,000 people are estimated to have been killed, almost half of those civilians. The war is also costing the Saudi treasury billions of riyals. 
Backing rebels in Syria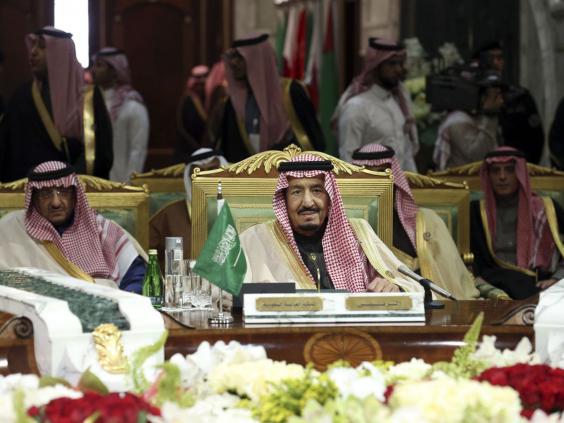 When the uprising against Syrian President Bashar al-Assad began in 2011, Saudi Arabia made it clear they backed the rebels and wanted the removal of President Assad.
In December, Saudi Arabia held a meeting in an attempt to unite the disparate opposition groups in Syria. Many political and rebel factions in Syria agreed a common negotiating position for talks which could lead to the replacement of President Assad.
The Gulf state is also discussing sending special forces to Syria as part of US-led efforts to fight Isis. 
Feud with Iran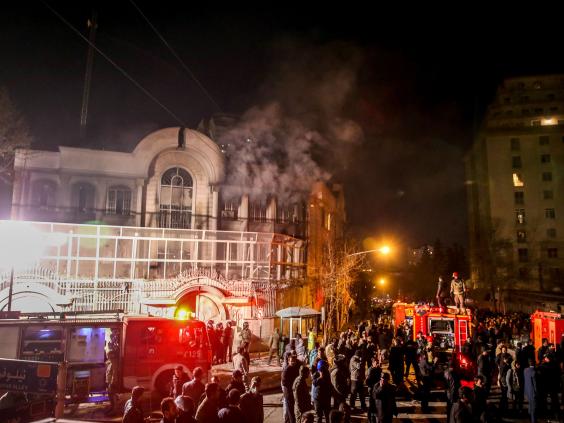 Earlier this month, the state executed 47 people for terrorism offences, including the prominent Shia cleric Sheikh Nimr al-Nimr.
The execution of the cleric led a mob to set fire to the Saudi embassy in Tehran, which some commentators believe could only have happened with the approval of Iranian authorities.
Following the ransacking, Saudi Arabia immediately broke all diplomatic, trade and travel ties with Iran, leading to escalating tensions between the two Middle East powers.
While Saudi Arabia is backing the ousted Sunni-led government in Yemen, Iran backs the Shia Houthi rebels. 
 The future of the Saudi throne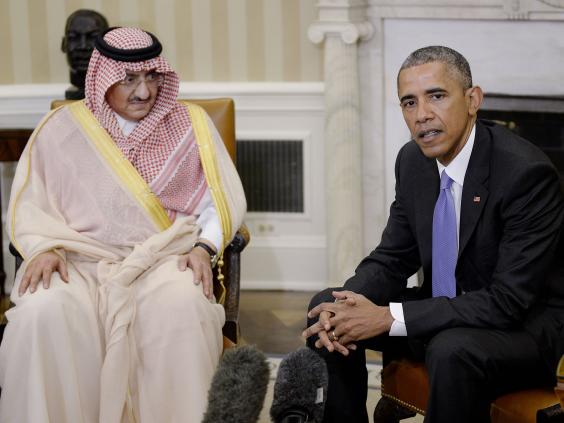 Eight of the 12 surviving sons of Saudi Arabia's founding monarch support a move to oust King Salman and replace him with his 73-year-old brother, according to a dissident prince.
When King Salman ascended the Saudi throne in January 2015, he was already ailing and relying heavily on his son. There are several reports he suffers from Alzheimer's disease and is only able to concentrate for a few hours a day. 
Currently, the succession is due to hand the throne to the Crown Prince, Mohammed bin Nayef, 56, who is also interior minister.