It is illegal to post pictures of storms online, authorities in the United Arab Emirates have warned.
Posting negative images or rumours about the recent flooding could be punished under the country's cybercrime laws, the interior ministry said.
Damaging the country's reputation online is punishable imprisonment and a fine of up to 1m Emirati Dirhams (£189,500), the International Business Times reported.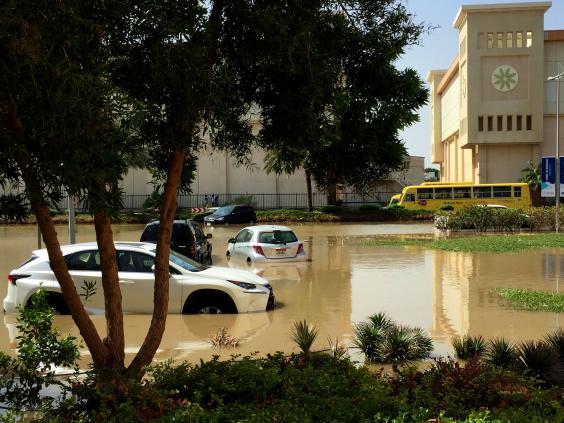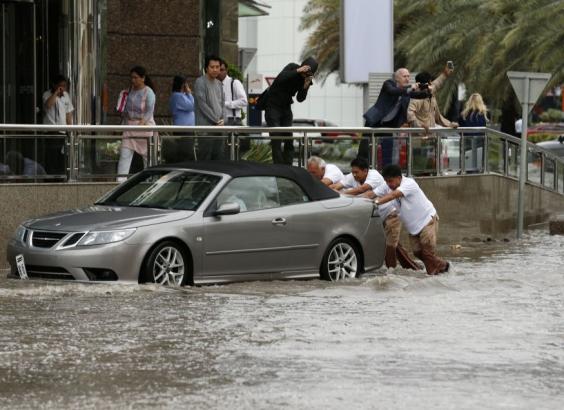 Officials said people were "spreading rumours" and behaving "irresponsibly" on social media.
Heavy rain storms hit the gulf state earlier this week, flooding roads and causing flights to be cancelled.
Chasing the world's wildest storms
Chasing the world's wildest storms
1/7

Sioux City, Iowa, as the sun sets behind a doughnut-shaped supercell

2/7

Lennox, South Dakota, on a day when more than 60 tornadoes were recorded

3/7

Mulvane, Kansas. A tornado touches down for 11 minutes, tearing up the land and narrowly missing the white house in the foreground

4/7

Falls City, Nebraska. As the sun sets, the bases of the individual updrafts become ragged as they feed up into the storm

5/7

Murdo, South Dakota. A rope tornado touches down over the Badlands

6/7

Grand Island, Nebraska

7/7

Ogallala, Nebraska
Many have shared pictures of flooded roads and cars submerged in water.