President Bashar al-Assad's forces have reportedly launched a barrage of deadly airstrikes on the ancient Syrian city of Palmyra.
Observers said at least 26 people died in the bombardment on Friday, including 12 members of Isis, which controls the area.
A spokesperson for the UK-based Syrian Observatory for Human Rights said 14 civilians were believed to be among those killed and many more were wounded.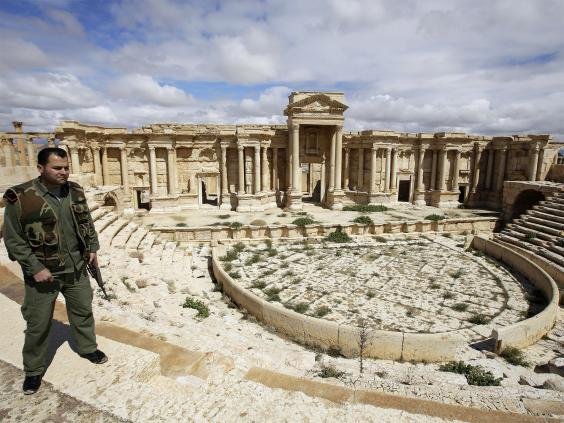 "The number of casualties is likely to rise because some wounded are in dangerous situations," he added.
Isis overran Palmyra in May, vowing to destroy its famous ancient ruins, which were a Unesco World Heritage site that attracted tourists from around the globe.
Historical amphitheatres and temples were used as the backdrop for gory propaganda videos showing the mass execution of Syrian regime soldiers, and the murder of allegedly gay men by throwing them off tall buildings.
And last month, jihadists released footage claiming to show the destruction of the ancient Baalshamin Temple in Palmyra.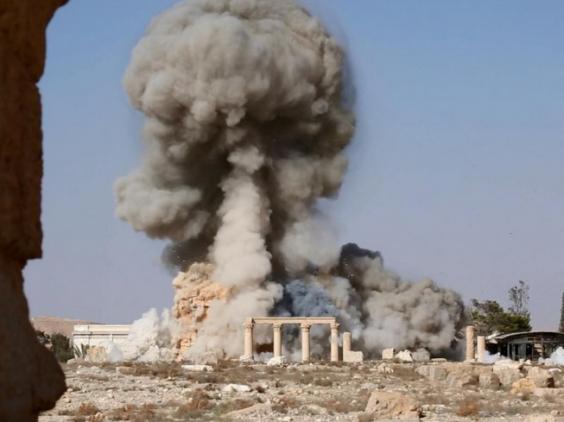 Images posted online showed fighters lining the 2,000-year-old monument with explosives before blowing it up, sending a cloud of rubble and smoke into the air.
Experts said the temple was one of the best-preserved and most completely intact examples of Greco-Roman architecture at the ancient site.
When Isis seized Palmyra, Syria's director-general of antiquities and museums Maamoun Abdulkarim said the group would destroy them as part of its ideological warfare against all religions and civilisations contradicting its bloody interpretation of Salafist Islam.
"This is a PR battle for Daesh [Isis] and they will insist on scoring a victory against civilisation by destroying" the ancient ruins," he said.
Palmyra's elderly antiques chief was one of countless civilians murdered by the group during its reign of terror in the city, after he refused to give jihadists information on the city's treasure under torture.
Ancient monuments under Isis threat
Ancient monuments under Isis threat
1/8 Isis seizes Palmyra

The ancient oasis city of Palmyra

Getty

2/8 Isis seizes Palmyra

A partial view of the ancient ruins

Getty

3/8 Isis seizes Palmyra

The ancient Palmyra theater

Reuters

4/8 Isis seizes Palmyra

A view of the ancient Syrian city of Palmyra

Getty

5/8 Isis seizes Palmyra

The Temple of Bel

Reuters

6/8 Isis seizes Palmyra

Palmyra's famous graves

AP

7/8 Isis seizes Palmyra

The ancient castle

Getty

8/8 Isis seizes Palmyra

A sculpture depicting a rich family from the ancient Syrian oasis city of Palmyra, displayed at the city's museum

Getty
Khaled Asaad, 82, was reportedly beheaded outside the museum he had curated since the 1960s before militants hung his decapitated body from an ancient column.
Robert Fisk, The Independent's Middle East correspondent, reported that the destruction of Palmyra also serves a practical purpose by raising money for the so-called Islamic State's quest to establish a caliphate.
"First, Isis sells the statues, stone faces and frescoes that international dealers demand," he wrote.
"It takes the money, hands over the relics – and blows up the temples and buildings they come from to conceal the evidence of what has been looted."
Reuse content