They were four boys, cousins, killed by Israeli missiles while playing on a beach in July. The lethal attack took place next to a hotel where journalists were staying and received international media coverage, a dreadful and poignant symbol of the terrible suffering of Gaza's people during last summer's savage war.
The funeral of the Bakr boys, sons of fishermen aged between seven and 11, took place against a background thunder of more bombs landing. It was then that Mowfaq, another cousin, decided that he must get his family away from a land which had been repeatedly visited by conflict. "Even if we don't lose anyone else this time, who knows what will happen the next time," he told his brother.
Two months later, Mowfaq took his family of eight on a journey which they hoped would lead to new lives, new opportunities away from death and destruction. After slipping across the Egyptian border under the cover of darkness, they were taken on a secret voyage from the port of Dalmietta. Four days later, near Malta, their boat was sunk by the traffickers, ramming it with another one.
Around 500 people, 100 of them children, drowned when the smugglers rammed the boat with another one after a violent row with the passengers. Mowfaq and his family, including a one-year-old granddaughter, Malak, were among them. They were not the only members of the Bakr clan to die. There were 28 others, who had moved to Syria seven years ago and were trying to escape the bloodshed which had engulfed the country. The overwhelming numbers of those killed were from Gaza, the first time that Palestinians, apart from a few individuals, had been on the illicit route to the southern shores of Europe.
Thousands had made it to land, some rescued after being abandoned by the smugglers, as happened with a ship left drifting in the Ionian Sea, off Corfu, last week. But around 2,500 have died or gone missing at sea, Many had been victims of the traffickers they had paid to take them on the journey. Just 10 people, among them a two-year-old girl, survived from the boat carrying the Bakrs. They were taken, separately, to Italy, Malta and Crete.
Some of the passengers from Gaza had paid the traffickers the fee of $2,500 each by pooling together the money given to them and their relations to repair homes destroyed in the Israeli attacks or rent property. However, reconstruction in Gaza has been minimal, with just 1 per cent of the material needed allowed in under a regime agreed between Israel, the Palestinian Authority and the UN. The number of homeless stands at 50,000.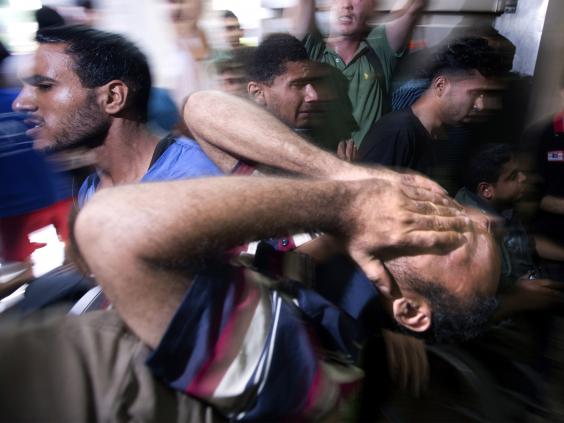 A Facebook page has been started in Gaza for those lost. Among the messages is one from a sister of Ziad Mohammed Shalof:"You are constantly on my mind, it has been so long since you went away. My heart is broken." There is plea to other bereaved families: "Where have they taken our people? Please don't keep silent."
But people do not want to talk much about it. Many are afraid of repercussions over dealing with smugglers. The Palestinian leadership does not want to publicise what happened: the fact that so many people were willing to take such grave risk to escape Gaza does not tally with their narrative of resolute defiance of Israel from people who would never leave their land.
The fact that smugglers, who were Palestinian, were part of the chain, with a "travel office" in Gaza collecting fares, is a further source of embarrassment.
Hamas and Fatah have been engaged in mutual recrimination over the issue, while other groups have accused officials of culpability. Fatah spokesman Ahmad Assaf had accused Hamas of "high treason" by playing into Israeli plans "to transfer the Palestinian population abroad". Sami Abu Zuhri, a Hamas official, in turn, demanded Fatah stopped "harming the Palestinian people in Gaza and refrain from distorting the image of the resistance through the deliberate campaign it has launched through its spokesman". Nafez Ghunaim, of the Palestinian Peoples' Party pointed out that in Gaza "there are people-smuggling mafias known to everyone. Some speak of specific entities assisting migrants".
Ayman Khalid Bakr, who is trying to piece together what happened to his relations in the Bakr clan, claimed that he and other families have received little help or support from Hamas. He is, however, a Fatah supporter. Speaking at his home in Gaza City, he also maintained that it was impossible to stop those who wanted to try smuggling option.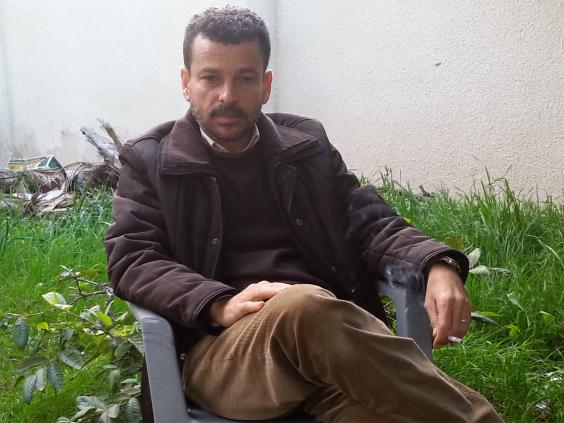 "I spoke to some of those who planned to go on this, I even telephoned relations in al-Arish in Syria pointing out that it could be dangerous, but they were desperate," said the 42-year-old Mr Bakr.
He counted the cousins from Gaza of the four boys killed on the beach in July. "There's Mowfaq, his daughters Mahya and Hala, she was just 14. Malak, Mahya's daughter, she was just one, then there was Ragheb, Khamis and Mohammed..." his voice faded away. He continued after a brief pause: "You can't blame them. They saw all the killings in the summer and they just wanted to go somewhere without fighting, where there are jobs, water which isn't polluted, fresh air. No, you can't blame them for trying, they could not have known it'll end in such a terrible way."
After a journey in rough weather, the passengers were told by the smugglers to move to a smaller boat. They refused because they felt it was unsafe. According to the survivors there were arguments, blows and then the deaths began. "When it became clear that they were going to use force, one man hanged himself," said Mahmoud, one of the survivors.
"They started throwing things at us, then they started throwing people into the sea. People were screaming, mothers were trying to save their children. But they [smugglers] were not satisfied, they used another boat to hit our boat twice. I did not want to get injured, so I jumped," he said. "I am glad I was by myself, so I didn't have to worry about saving them first. But in the water people around me were drowning, women were trying to get young children to a few who had life jackets, I held a young boy for 10 minutes, then he drifted away."
Mahmoud stayed afloat for two hours before he was picked up by a ship. He is now in southern Europe where he has been given temporary leave to stay. "I don't want to go back. I have seen these smugglers so I am a risk to them and I know how cheaply they see life. Besides, what is there left in Gaza? Just rubble". He did not want his full name disclosed, or details about his family in Beit Lahiya: an uncle and an aunt were killed there in the summer.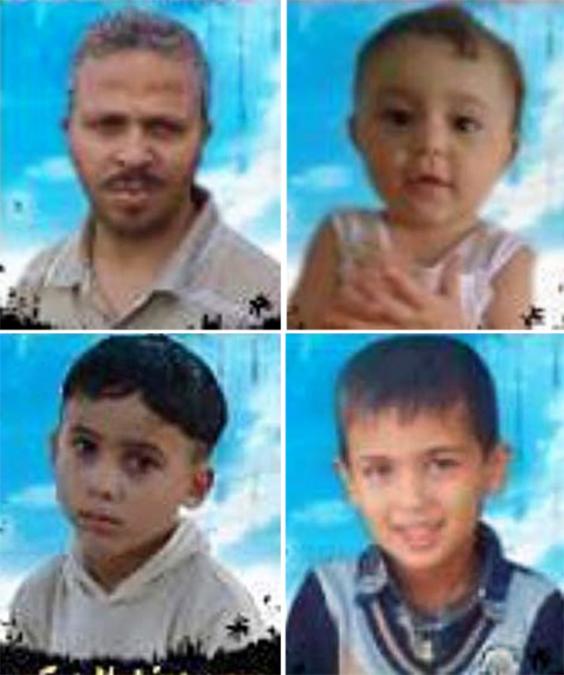 Three hundred passengers on the lower deck of the boat were trapped; none of them are thought to have lived. Survivors were picked up by passing vessels, some of them two days later. Among the dead bodies found was that of one-year-old Malak Bakr.
There is a feeling in Gaza that much more could have been done by the European states to save the passengers. "There were people, babies like Malak, who may be alive if they had done more searches," said Ayman Khalid Bakr.
"But we read that these governments in the West are so worried about immigration that they don't really care about people in these boats. Maybe in the West it's difficult to understand the suffering people go through to go on these boats."
But there are still plenty of people in Gaza willing to risk the perilous journey. Randa Hiles, a 21-year-old student, is among them: "If I had the money I would go tomorrow. There is no future here in Gaza, no jobs, no changes, just bombs every two years. Of course I will go."
Her mother, Um Ali, 47, said she would be strongly opposed to her daughter trying something so risky. "But I can't argue when she said there's no future here. Look what's happened to us."
Their home in Beit Hanoun was hit by Israeli shellfire, demolishing a quarter of the building and damaging the structure. But they have moved back in despite warnings from surveyors for the UN that it may collapse. " We have nowhere else to live," said Um Ali.
Sheikh Ahmed Yousouf, a senior Hamas leader from the reformist wing of the party, insisted that the attempts to leave Gaza were not a sign resilience of its people breaking under great strain. "No, it's not a question of desperation. surely it is an attempt to find a life with jobs, a better opportunity." But why would they take such a risk? After a pause, he said: "Better to take a risk even if there is a risk of death than to die here slowly."
Reuse content