The world's image of the United Arab Emirates is one of gleaming skyscrapers, five- star hotels, luxury shopping malls and indoor ski resorts, a place where the impossible becomes possible. It is a country that welcomes tourism and international business. Compared with neighbouring Saudi Arabia, with its strict adherence to a puritanical brand of Islam, it appears an oasis of openness and tolerance.
But Ahmed Mansoor has seen another, darker face of the UAE. "The authorities want to silence all criticism," he said. "They arrest people in the middle of the night, hold them in unknown places sometimes for months at a time, use physical and psychological torture to extract confessions and then have what international organisations and the UN have called sham trials where they are sentenced to long jail terms."
On Tuesday night, the 46-year-old activist was awarded the Martin Ennals Award for Human Rights Defenders for his struggle to draw attention to abuses in the Gulf state. He was prevented from attending the ceremony in Geneva because of a travel ban imposed by the UAE authorities.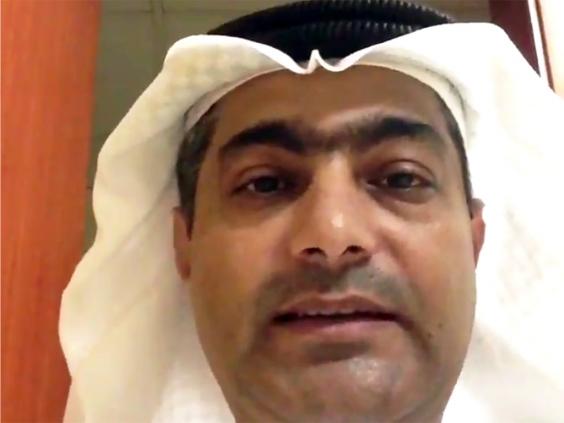 "If people think of the UAE and other states in the Gulf at all, they don't think about human rights," he told The Independent from Dubai. "They think about oil, or wealth or the world's tallest building; they think that the UAE is an open society. This award will shed light on the daily human rights abuses that go on here and in these other wealthy countries."
Mr Mansoor, an affable and candid voice in a region where dissent has been ruthlessly suppressed, knows first hand the heavy price activists pay. The UAE's nine million residents are governed by a federal council made up of hereditary rulers of its seven emirates, which include Abu Dhabi and Dubai. The only elections, involving a selected few citizens, are to half of the posts on an advisory council.
In early 2011, after he signed a petition calling for democratic and economic reforms, Mr Mansoor was subjected to what he called "an online smear campaign" orchestrated by the state security apparatus. "Twitter, Facebook, text messages, television and radio spread false information about me to create an environment of hatred," he said. That included many death threats.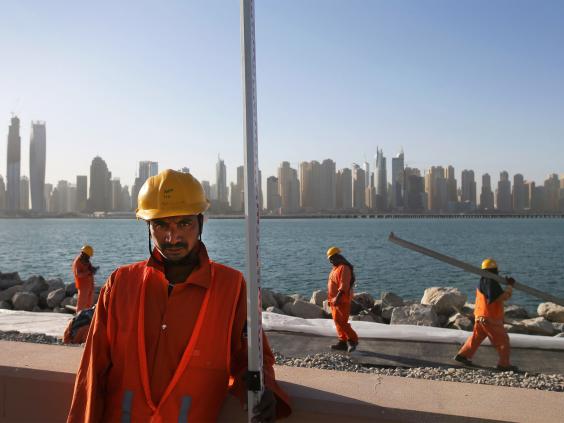 In April that year he was arrested, jailed for nearly eight months and then convicted of "insulting the rulers" in a trial widely held to be grossly unfair. On 27 November 2011 he was sentenced to three years; but the next day, thanks largely to an international outcry, he and four others sentenced with him were pardoned and freed.
There is a very systematic process to crush free speech and freedom of assembly
"In those days the authorities responded to international criticism. Nowadays they have tough skin and they do not respond," he said with a wry laugh. By the time he was freed, he had lost his job as a senior engineer in a telecommunications firm. The government has refused to issue him a "Certificate of Good Conduct", without which he cannot work in the private or public sectors. His passport has been confiscated.
Mr Mansoor said he hopes the award will draw attention to the hundreds jailed in the UAE for what he says is nothing more than speaking their minds and having opinions.

Among them is Mohammed Roken, the lawyer who represented him in 2011. "He is one of the best lawyers in the UAE but my trial was never a legal trial and the best lawyer in the world could not have won an acquittal," Mr Mansoor said. Mr Roken was among 69 Emiratis convicted of sedition in 2013, and sentenced to 10 years, in a trial Amnesty International called "neither fair nor independent".
Mr Mansoor says the situation has deteriorated. "There is a very systematic process to crush free speech and freedom of assembly." He said the UK had shown itself to be "very complicit" by not strongly challenging the UAE on human rights. "My hope would be that the UK Government is more active in calling for the same rights their citizens enjoy, and that it does not abandon human rights for business deals."
Extremism grows when hope for peaceful change evaporates, he said. "The root cause of so much of the violence in the region is despair. Human rights are being violated on a daily basis and nobody in the outside world seems to care."
Asked why he continues to speak when so many are either in prison or silenced by harassment and threats of retaliation, he replied: "The only way to counter repression is by revealing it. And yes, there is always that possibility that I will go back to jail. But if [activists] do not talk, who will?"
Reuse content