Spain's main centre-left party has said it wants to form an anti-austerity "progressive" coalition government with the country's other leftist parties.
The Spanish Socialist Workers Party (PSOE) has been locked in negotiations along with Spain's parties after the country's general election last month did not give any one party a clear majority.
Leader Pedro Sánchez said on Thuresday that he wanted a government "like the one in Portugal" at a press conference after a meeting with that country's prime minister.
In Portugal the centre-left Socialist Party has taken power with the parliamentary support of the Left Bloc, Portuguese Communist Party, and greens.
There, the government has started undoing the privatisation programme of its predecessors and has said it will plot a new course on fiscal policy.  
In Spain, PSOE came second after the centre-right Popular Party (PP). In order to gain a narrow majority in parliament POSE would require the support of insurgent leftists Podemos and at least some assorted Catalonian and Basque regionalist parties – not all of whom are left-wing.
Both Podemos and the nationalist parties want a referendum on independence for Catalonia – which PSOE is dead-set against.
"The EU needs a new direction," Mr Sanchez said, according to a translation by The Spain Report website.
"With progressive government like the one in Portugal we will fight against precarity and poverty.
"We share the road map and social agenda of the Portuguese socialist government".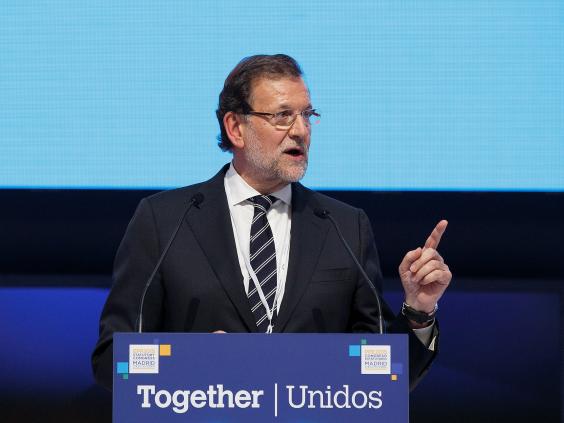 The PP, led by prime minister Mariano Rajoy, has been attempting to form a government but appears to lack the numbers to form a majority. 
Their most likely coalition partner, the populist liberal right-wing Ciudadanos, underperformed expectations. PSOE has ruled out a so-called "grand coalition" with the PP.
The Spanish general election was dominated by discussions of constitutional reform, including the level of autonomy Spain's regions should have. 
It was also the worst result since the restoration of democracy for the two main parties, the PP and PSOE.