United Nations officials have called for the possession and use of all drugs to be decriminalised by governments, in a private report hailed as a "turning-point in drug policy reform".
But the UN Office on Drugs and Crime (UNODC) immediately distanced itself from the controversial conclusions, which were leaked by the Virgin founder Sir Richard Branson, and insisted they did not represent the UN's official position.
The briefing paper argues that criminalising drug use increases death rates among addicts and has led to the jailing of millions of people for non-violent offences.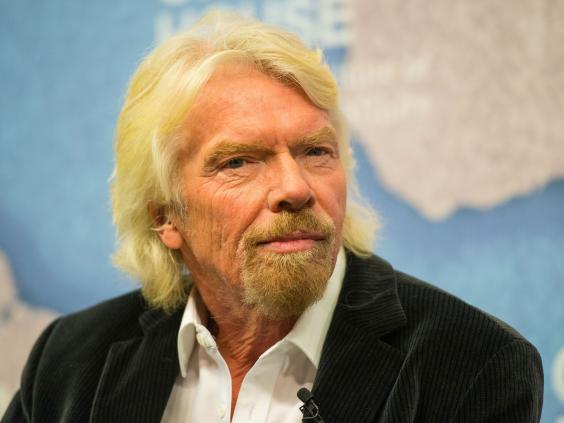 It also warns of "high levels of discrimination" against drug-users and says the human rights of large numbers have been breached because they are illegally held in custody.
It concludes: "The international drug control conventions do not impose on member states obligations to criminalise drug use and possession for personal consumption. Member states should consider the implementation of measures to promote the right to health and to reduce prison overcrowding, including by decriminalising drug use and possession for personal consumption."
The paper is understood to have been written by Monica Beg, who heads the HIV/Aids section of the UNODC, which is based in Vienna.
Sir Richard, a member of the global commission on drugs policy, described the statement as a "refreshing shift that could go a long way to finally end the needless criminalisation of millions of drug-users around the world".
He said he was disclosing its details because its release had been vetoed just before it was due to be circulated at a conference in Malaysia.
The tycoon said: "I am hearing that at least one government is putting an inordinate amount of pressure on the UNODC. Let us hope the UNODC, a global organisation that is part of the UN and supposed to do what is right for the people of the world, does not do a remarkable volte-face at the last possible moment and bow to pressure by not going ahead with this important move."
The agency attempted to play down the significance of the document, with one source telling the BBC that its author was a "middle-ranking official" offering a professional viewpoint. In a statement, it said the paper was "neither a final nor formal document" as it was still under review and was not a policy statement. 
"UNODC regrets that, on this occasion, there has been an unfortunate misunderstanding about the nature and intent of this briefing paper. UNODC emphatically denies reports there has been pressure on UNODC to withdraw the document. But it is not possible to withdraw what is not yet ready," it said.
"Overall, UNODC remains committed to the balanced approach that, in particular, promotes alternatives to incarceration in line with international human rights standards."
Danny Kushlick, the director of Transform Drug Policy Foundation, said: "This is a turning point in drug policy reform. The burden now lies with UNODC and the UK Government to show that the analysis in this briefing is wrong. To do this they would need to show that criminalising drug use is necessary, proportionate, doesn't cause ill health, violence and death, and conforms to international obligations towards health and human rights. They can't, because there is absolutely no evidence to contradict UNODC's own analysis."
The former Deputy Prime Minister, Nick Clegg, who has launched a campaign to persuade European Union leaders to back reform of drugs laws, said: "More and more people are waking up to the fact that the war on drugs has failed and it is time for a new approach. 
"If we want to reduce the harm drugs do, it is time to stop seeing users as criminals to be locked up and start seeing them as people who need support and treatment."
Where cannabis is and isn't legal
Where cannabis is and isn't legal
1/12 UK

Having been reclassified in 2009 from a Class C to a Class B drug, cannabis is now the most used illegal drug within the United Kingdom. The UK is also, however, the only country where Sativex – a prescribed drug that helps to combat muscle spasms in multiple sclerosis and contains some ingredients that are also found in cannabis - is licensed as a treatment

Getty

2/12 North Korea

Although many people believe the consumption of cannabis in North Korea to be legal, the official law regarding the drug has never been made entirely clear whilst under Kim Jong Un's regime. However, it is said that the North Korean leader himself has openly said that he does not consider cannabis to be a drug and his regime doesn't take any issue with the consumption or sale of the drug

MARCEL VAN HOORN/AFP/Getty Images

3/12 Netherlands

In the Netherlands smoking cannabis is legal, given that it is smoked within the designated 'smoking areas' and you don't possess more than 5 grams for personal use. It is also legal to sell the substance, but only in specified coffee shops

Getty

4/12 USA

Although in some states of America cannabis has now been legalised, prior to the legalisation, police in the U.S. could make a marijuana-related arrest every 42 seconds, according to US News and World Report. The country also used to spend around $3.6 billion a year enforcing marijuana law, the American Civil Liberties Union notes

AP Photo/Ted S. Warren

5/12 Spain

Despite cannabis being officially illegal in Spain, the European hotspot has recently started to be branded, 'the new Amsterdam'. This is because across Spain there are over 700 'Cannabis Clubs' – these are considered legal venues to consume cannabis in because the consumption of the drug is in private, and not in public. These figures have risen dramatically in the last three years – in 2010 there were just 40 Cannabis Clubs in the whole of Spain. Recent figures also show that in Catalonia alone there are 165,000 registered members of cannabis clubs – this amounts to over 5 million euros (£4 million) in revenue each month

Getty

6/12 Uruguay

In December 2013, the House of Representatives and Senate passed a bill legalizing and regulating the production and sale of the drug. But the president has since postponed the legalization of cannabis until to 2015 and when it is made legal, it will be the authorities who will grow the cannabis that can be sold legally. Buyers must be 18 or older, residents of Uruguay, and must register with the authorities

Getty

7/12 Pakistan

Despite the fact that laws prohibiting the sale and misuse of cannabis exist and is considered a habit only entertained by lower-income groups, it is very rarely enforced. The occasional use of cannabis in community gatherings is broadly tolerated as a centuries old custom. The open use of cannabis by Sufis and Hindus as a means to induce euphoria has never been challenged by the state. Further, large tracts of cannabis grow unchecked in the wild

Getty

8/12 Portugal

In 2001, Portugal became the first country in the world to decriminalize the use of all drugs, and started treating drug users as sick people, instead of criminals. However, you can still be arrested or assigned mandatory rehab if you are caught several times in possession of drugs

Getty

9/12 Puerto Rico

Although the use of cannabis is currently illegal, it is said that Puerto Rico are in the process of decriminalising it

RAUL ARBOLEDA/AFP/Getty Images

10/12 Colorado

The US state became the first in the country to legalise marijuana in January 2014. In February 2015, President Obama recently said he expects to see more states "looking into" legalisation. However, it is illegally to grow more than six cannabis plants and to possess more than 28 grams of the drug

Rex Features

11/12 California

Oaksterdam in Oakland, California, is the world's only university dedicated to the study and cultivation of cannabis. If you are court in California with anything up to an ounce of cannabis, you will be fine $100, but you will not get a criminal record, nor will you have to appear in court

Getty Images

12/12 China

Cannabis is grown in the wild and has been used to treat conditions such as gout and malaria. But, officially the substance is illegal to consume, possess and sell

Getty
The Green MP Caroline Lucas said: "This report shows clearly what was already plain to see: the war on drugs is failing. Prohibition is costing lives, as well as taxpayers' money. It has created a situation in which some of the most marginalised people in our society are committing crime to fund their addiction. This leaked report from the UN adds further weight to calls from experts across the world calling on governments to rethink the criminalisation of addiction."
Responding to the UNODC's statement, Sir Richard said: "I challenge Yuri Fedotov, the executive director of UNODC, to point out if there is anything in their briefing paper that is inaccurate and to explain why [he should be proud of it]. The paper spells out in clear terms and based on extensive evidence: there are strong arguments for treating drugs as a health issue and not imprisoning or otherwise criminalising people for personal use or possession of drugs."
Last week, The Independent revealed that a Treasury analysis had established that legalising cannabis would raise taxes worth hundreds of millions of pounds and produce large savings for the criminal justice system. Yet following David Cameron's general election victory in May, the Government has set its face against reform of drugs laws.
Reuse content