At the tip of the Arabian Peninsula, Yemen's disastrous war has been raging for nearly two years. Somewhat overshadowed by the devastating crisis in Syria, it is nonetheless a major calamity: according to the UN, more than 10,000 people have lost their lives, while more than 20 million (of a total population of some 27 million) are in need of humanitarian assistance. More than 3 million people are internally displaced, while hundreds of thousands have fled the country altogether. There are reports of looming famine as the conflict destroys food production in the country.
This war has its roots in the popular uprising of 2011. That rebellion unseated the country's long-time President, Ali Abdullah Saleh, whose General People's Congress (GPC) has dominated the country's political life since Yemeni unification in 1990. But what really triggered the conflict that began in in 2015 was the years of failed transitional negotiations that followed Saleh's ousting.
The protest movement spread quickly across the country, its youth protesters soon joined by established opposition parties, as well as southern Yemeni separatists and the Houthi movement.
The Houthi movement emerged in the early 2000s; in brief, it's a Zaydi Shia revivalist movement that seeks to redress the marginalisation of Yemen's significant Zaydi minority, whose opposition to the Saleh regime erupted in outright violent conflict on six separate occasions between 2004 and 2010.
When defections from the military after the 2011 uprising threatened to trigger a civil war, the Gulf Cooperation Council (GCC), with the support of the UN and assorted Western states, presented an initiative under the terms of which Saleh handed over power to his deputy, Abd-Rabbu Mansour Hadi, while his GPC entered into a power-sharing arrangement with an alliance of opposition parties.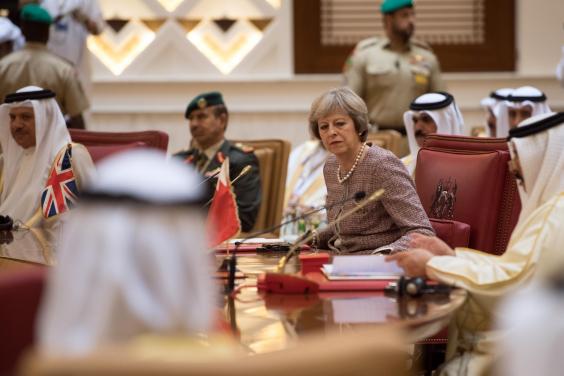 The GCC initiative provided for a National Dialogue Conference which purported to address a wide range of challenges facing the country by bringing together representatives of all political orientations as well as regional actors and civil society. But the process was flawed from the beginning, and it proved impossible to secure an agreement about what a future federal Yemen would look like.
During the transitional period, the Houthi movement secured its stronghold in the Saada province of north-western Yemen and began to expand its territorial control to the south. It did this with the active support of Saleh, its erstwhile enemy, and elements from his old regime, who felt that they too had lost out in the new political dispensation.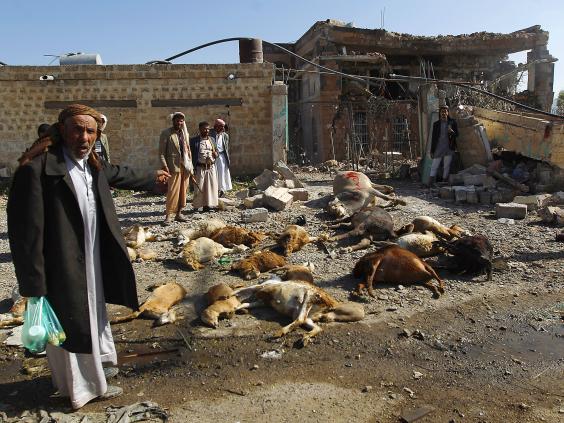 And as the economic and political situation in Yemen continued to decline – more people were killed in the transitional period than during the 2011 uprising – the Houthis' opposition to what was increasingly seen as a corrupt and illegitimate regime gained broader support.
In January 2014, the Hadi government announced a plan to cut government fuel subsidies in order to secure outside support from the World Bank and International Monetary Fund. This increased the price of fuel by up to 90 per cent, and naturally met with widespread popular outrage.
The Houthis took advantage of this ill-feeling to enter the country's capital, Sanaa, and secured the agreement of the main political parties on a new set of measures that might have put the transitional process back on track: the formation of a new, inclusive government, the withdrawal of Houthi fighters from territories they had seized, and a review of Yemen's state structure.
But neither the government nor the Houthis ultimately honoured their commitments. Instead, the Houthis set up a shadow government, ostensibly to oversee ministries and fight corruption. And when Hadi tried to push through a federalism scheme to which they were opposed, and which clearly violated earlier agreements, they arrested a presidential adviser and surrounded the presidential palace. After months of pressure, Hadi and his government resigned in January 2015.
World news in pictures
World news in pictures
1/29 27 March 2017

A Greenpeace activisit throws molasses on the Total logo at the French oil giant headquarters in La Defense district, western Paris to protest against a drilling project at the mouth of the Amazon where coral reef was discovered

Getty Images

2/29 27 March 2017

Greenpeace activisits pour molasses in front of French oil giant Total Total headquarters

Getty Images

3/29 27 March 2017

Kashmiri villagers watch the funeral procession of suspected rebel Shahbaz Shafi, also known as Rayees Kachroo, at Belov village in Pulwama, south of Srinagar. Two suspected rebels were killed during an ambush by Indian government forces. Several rebel groups have spent decades fighting Indian soldiers deployed in the disputed territory, demanding independence or a merger with Pakistan which also claims the Himalayan region in its entirety

Getty Images

4/29 27 March 2017

Kashmiri villagers carry the body of suspected rebel Shahbaz Shafi, also known as Rayees Kachroo, at Belov village in Pulwama, south of Srinagar

Getty Images

5/29 27 March 2017

Rescue workers carry victims after an avalanche hit a group of high school students and teachers climbing near a ski resort in Nasu town, north of Tokyo, Japan

Reuters

6/29 27 March 2017

Supporter of South Korea's impeached ex-president Park Geun-Hye stand in front of a wall displayed with rose and pictures of Park outside the former leader's residence in Seoul

Getty Images

7/29 27 March 2017

Police officers stand guard outside the residence of South Korea's impeached ex-president Park Geun-Hye in Seoul

Getty Images

8/29 26 March 2017

French presidential election candidate for the En Marche movement Emmanuel Macron holds a child as he is greeted upon his arrival in Dzaoudzi, on the French Indian Ocean island of Mayotte, as part of a campaign trip

Getty Images

9/29 26 March 2017

A member of the Libyan National Army (LNA) fires a machine gun mounted on the back of a Toyota pickup truck against jihadists in district of Suq al-Hut in the eastern coastal city of Benghazi

Getty Images

10/29 26 March 2017

Opposition supporters rally against corruption in central Saint Petersburg

Getty Images

11/29 26 March 2017

Opposition supporters with a cutout figure depicting Prime Minister Dmitry Medvedev participate in an anti-corruption rally in central Saint Petersburg

Getty Images

12/29 26 March 2017

Police officers detain a man during an unauthorised anti-corruption rally in central Moscow

Getty Images

13/29 25 March 2017

People hold banners and flags during a demonstration against Erdogan dictatorship and in favour of democracy in Turkey, in Bern, Switzerland

Reuters

14/29 24 March 2017

Local government have decided to rename the island's main airport after the Madeira-born footballer Cristiano Ronaldo. The official inauguration ceremony is due to take place on 29 March

Getty Images

15/29 24 March 2017

Workers began the renaming works of the Madeira International Airport in Funchal, Madeira, Portugal. Local government have decided to rename the island's main airport after the Madeira-born footballer Cristiano Ronaldo

Getty Images

16/29 24 March 2017

Turkish rescue workers and medics work next to the bodies of migrants laid out near an ambulance in Kusadasi, Turkey

AP

17/29 23 March 2017

Russia's President Vladimir Putin and Maly Theatre Artistic Director Yuri Solomin talking ahead of the Last Sacrifice play at the Maly Theatre

Getty Images

18/29 23 March 2017

The Brandenburg Gate is illuminated with the colours of the British flag to show solidarity with the victims of the recent attack in London, in Berlin, Germany

Reuters

19/29 23 March 2017

US President Donald Trump sits in the drivers seat of a semi-truck as he welcomes truckers and CEOs to the White House in Washington, DC

Getty Images

20/29 22 March 2017

James Harris Jackson is escorted out of a police precinct in New York. Police said Jackson, accused of fatally stabbing a black man in New York City, told investigators he travelled from Baltimore specifically to attack black people

AP

21/29 20 March 2017

High-rise buildings are partly covered by heavy fog at Hong Kong's Victoria Harbour

AP

22/29 20 March 2017

Libyan fishermen rescue migrants from a sinking dinghy off the Libyan coastal town of Zawiyah, east of the capital, as they attempted to cross from the Mediterranean to Europe

Getty Images

23/29 20 March 2017

Migrants wait to be rescued from a sinking dingey off the Libyan coastal town of Zawiyah, east of the capital

Getty

24/29 19 March 2017

Lebanese activists from the Civilian motionless, and from various parties wave national flags during a protest against new high taxes in front of the Lebanese government palace in Beirut , Lebanon

EPA

25/29 19 March 2017

People march to protest the regional Catalan government's push to break away from the rest of Spain, in Barcelona, Spain

AP

26/29 19 March 2017

An activist lays half-naked with fake blood in a cage during a protest for animal rights, against the suffering and murdering of animals and against animal testing in Athens, Greece

EPA

27/29 18 March 2017

Passengers wait at Orly airport southern terminal after a shooting incident near Paris, France

Reuters

28/29 16 March 2017

Wearing Coyote masks and business suits and waving signs against Canada Goose and their use of fur, PETA members gather outside the New York Stock Exchange

Getty Images

29/29 16 March 2017

View of the Tocqueville high school after a shooting has taken place injuring at least eight people, in Grasse, southern France

Reuters
In a further provocation, just weeks later, the Houthis appointed a "revolutionary council" by "constitutional announcement" and marched south towards the northern port city of Aden, to which Hadi had fled before retracting his resignation and re-establishing his government. Faced with the Houthis' advance, Hadi ultimately fled into exile.
This is when the conflict internationalised. Saudi Arabia, with the support of nine other states, launched a massive air offensive with the stated objective of restoring the Hadi government and reversing the Houthi advance.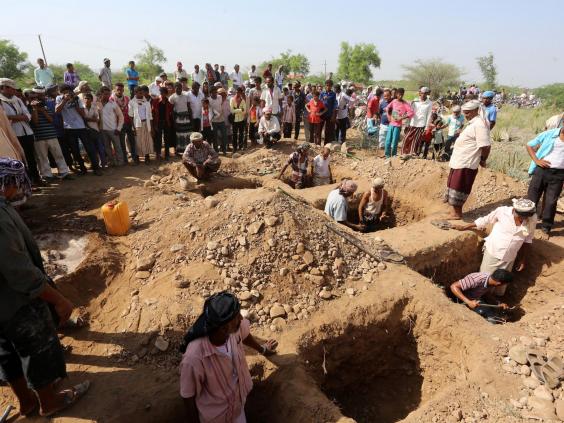 Since then, all attempts to end the conflict have ended in failure.
Talks in Kuwait between the opposing sides collapsed in August 2016. The sticking point was a UN-sponsored deal that proposed a political dialogue between the warring factions once the Houthi rebels withdrew from Sanaa and handed over their heavy weapons to a military committee, which would be formed by Hadi. The deal broadly matched the Hadi government's position, but the Houthis rejected it, insisting on a new unity government that would effectively end Hadi's tenure.
Other efforts similarly came up short. On 16 October, the United Nations Special Envoy to Yemen, Ould Cheikh Ahmed, announced a 72-hour ceasefire in the conflict, which by then had been raging for 19 months, primarily to let in humanitarian aid. But any hopes that it would last were quickly dashed; the fighting resumed as soon as the three-day period had elapsed. A 48-hour ceasefire in November 2016 met a similar fate.
As things stand, no political solution seems forthcoming. And even if one does eventually emerge, Yemen now faces greater challenges than ever. The conflict has brought together a set of unstable alliances on both sides. The Houthis are allied with remnants of the Saleh regime, while the anti-Houthi alliance comprises Sunni Islamists, including al-Qaeda in the Arabian Peninsula and Isis, a diverse mix of southern separatists, and the remnants of the internationally recognised government.
This is a highly complex war, and understanding it isn't easy. As a result, it's become part of a regional narrative of sectarian conflict, with the Zaydi Shias seen as Iranian proxies in conflict with Saudi-backed Sunnis. However simplistic and misleading that narrative is, it has become entrenched – and that makes the conflict even harder to resolve.
For now, the violence seems set to continue. All the while, the country faces a humanitarian crisis of extraordinary proportions that no political settlement can easily address.
 lecturer at the School of Politics and International Relations, University College Dublin. This article first appeared on The Conversation (theconversation.com)​