Hackers who targeted Sony Pictures over the release of the film The Interview "got sloppy" and inadvertently revealed their links to North Korea, according to the director of the FBI.
Speaking at the International Conference on Cyber Security James Comey said hackers had mistakenly sent messages that could be traced to IP addresses used exclusively by North Korea.
Mr Comey said the North Korean origins of the cyber attack were evident despite the use of proxy servers in other countries to throw investigators off their trail.
"It was a mistake by them," he said. "It made it very clear who was doing this."
The US federal investigations chief added that he had a "very high confidence" that the attack was carried out by North Korea, "as does the entire intelligence community".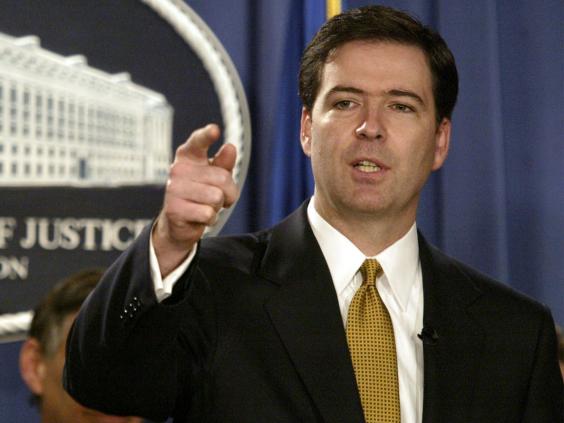 Mr Comey would not disclose any evidence to support his claim, arguing that "because it will happen again we have to preserve our methods and sources".
"[Critics] don't have the facts that I have, don't see what I see," he said.
North Korea denies it was behind the attack. Many Western experts have also cast doubt on claims the country was involved.
Yesterday the US director of national intelligence James Clapper warned that North Korea would continue the attacks against American interests unless the United States "pushes back" at the country's targets.
North Korean people "really do believe they are under siege from all directions," and "are deadly, deadly serious about affronts to the supreme leader," he argued.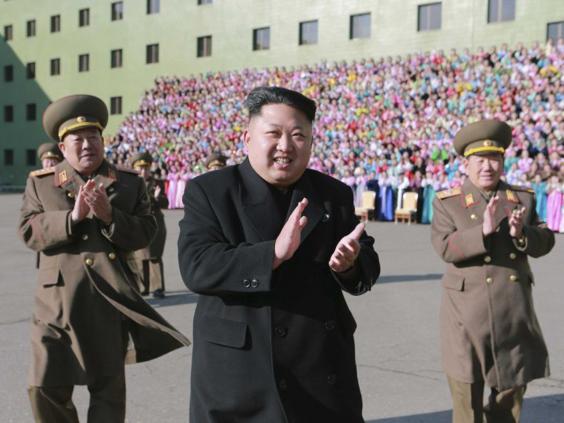 In the final weeks of 2014 North Korean servers suffered a series of attacks that took the country's entire internet offline for more than nine hours, with service interruptions continuing for days.
The timing of the internet blackout led to speculation that the United States had caused it; the White House and the State Department declined to comment.
Sony Pictures initially postponed the release of the film The Interview after a breach of its cyber security and threats against cinemas. It was eventually released on its originally planned date without incident.
Sony Cyber Attack: The Worst Affected In Hollywood
Sony Cyber Attack: The Worst Affected In Hollywood
1/13 Leonardo DiCaprio

The actor's 'horrible behaviour' over Steve Jobs biopic was branded 'actually despicable' in leaked Sony executive emails

Getty Images

2/13 Seth Rogen

Seth Rogen and James Franco cancel Interview (North Korea-baiting film) press appearances after Sony hackers' threats

3/13 James Franco

Seth Rogen and James Franco cancel Interview press appearances after Sony hackers' threats

AP

4/13 Aaron Sorkin

The screenwriter has said that the people who hacked into Sony Entertainment Pictures and released private emails are 'threatening the lives of whole families'

Theo Wargo | Getty Images for Nantucket Film Festival

5/13 Amy Pascal

Also leaked: Sony Pictures co-chair Amy Pascal's email joking about President Barack Obama's race

Getty Images

6/13 George Clooney

Leaked email chain between Pascal and George Clooney appeared to reveal just how much the actor struggled to cope with the criticism of his The Monuments Men

Getty

7/13 Barack Obama

Sony executives Scott Rudin and Amy Pascal's leaked email exchange jokes about Barack Obama favouring films with black actors

Getty

8/13 Channing Tatum

Channing Tatum's leaked Sony executive email responding to the success of 22 Jump Street with Jonah Hill, which became the highest grossing R-rated comedy ever when it opened in June this year

Getty Images

9/13 Jaden and Willow Smith

Will Smith and Jada Pinkett Smith's children Willow and Jaden Smith found themselves in the Sony inbox as well

Getty

10/13 Mark Gordon

DiCaprio's exchange with Jobs TV producer Mark Gordon (pictured) was leaked too

Getty Images

11/13 Princess Beatrice

Sony hackers linked to North Korea revealed Princess Beatrice earns $30,000 a year

12/13 Michael Fassbender

Aaron Sorkin's leaked emails claimed he had no idea who actor Michael Fassbender (pictured) was

Getty Images

13/13 Scott Rudin

Information leaked has also included embarrassing emails involving high profile producer Scott Rudin attacking Angelina Jolie

Getty Images
The film depicts a fictional plot to assassinate North Korean head of state Kim Jong Un.
In response to the alleged attack by North Korea, the US has also imposed new sanctions on three organisations and 10 individuals with links to the North Korean government and military.