The American holiday Thanksgiving Day, which was traditionally celebrated as an occasion to give thanks for the harvest, will fall on 27 November this year.
To give an idea of the scale of this all-American holiday, 51 million turkeys will be consumed across the country on the day. On average US households will splash over $300 on Thanksgiving weekend celebrations, while 39 million families will travel to be with their relatives.
And finally, according to the US Department of Agriculture, the total US spending for the holiday tops out at around $2,375,000,000. That is a lot of turkeys, not to mention balloons.
This mad extravaganza started (according to popular American history) with the first Thanksgiving in Plimoth in 1621. Roughly 50 American colonialists and 90 Wampanoag Indians sat down and enjoyed a traditional Thanksgiving feast of turkey and pumpkin pie.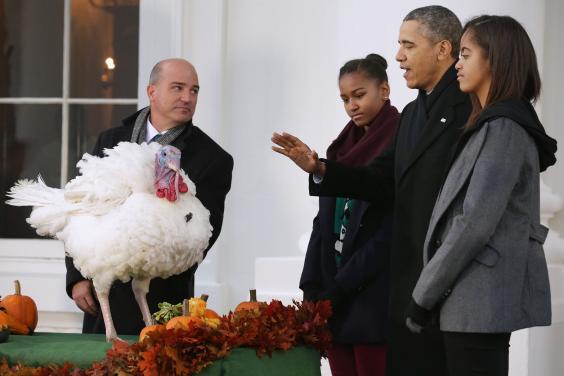 There are a couple of problems with this 'First Thanksgiving'.
Firstly, records indicate that although there was a meal shared by the two parties it was not intended to become an annual event – and certainly not on the scale that it now is – and secondly, many of the foods described would not have been available in the 17 century, such as pastry or sweet potatoes.
It is believed that the origins of the popular myth come from the discovery in 1841 of a letter from the leader of the Plimoth colony Edward Winslow, who described the 1621 meal he attended.
Boston publisher Alexander Young published the letter, dubbing Winslows description the "First Thanksgiving".
The holiday remained unofficial until the successful lobbying of magazine editor Sarah Josepha Hale saw US president Abraham Lincoln declare the day a national holiday in 1863.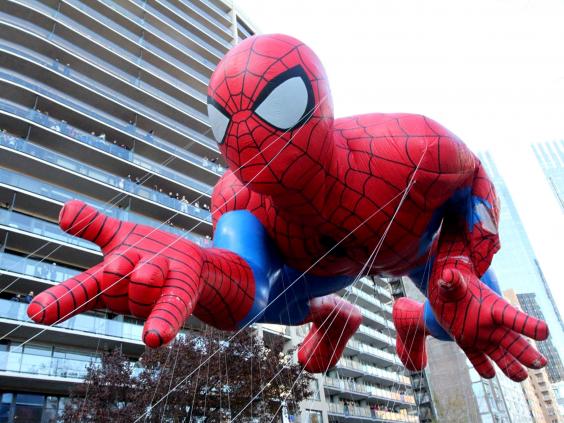 The arrangement of the date was formalised by President Franklin Roosevelt in 1941. Thanksgiving lands on the fourth Thursday of every November.
Nowadays the feast is less about the traditional celebration of a successful harvest, and a prayer for the next, but instead a celebration of football, shopping and excess.
The Macy's Thanksgiving Day Parade kicks off the shopping season as it marks the start of Black Friday, when massive sales and extended opening hours attract diehard shoppers, and the parade itself is an extravaganza of balloons and pageantry.
It was started in 1924 after employees of the department store recruited animals from Central Park Zoo to march. In 1927 helium filled balloons filled the skies with the event first televised nationally in 1947.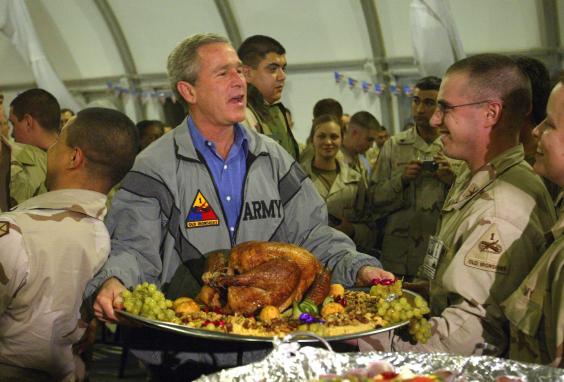 The parade now attracts 44 million viewers, three million of whom line the two and a half mile route as it winds through New York City.
Meanwhile, football (American that is, rather than the British) fans can watch two games featuring their 'pigskin'. The Bears and Lions face off, while the Eagles and Cowboys play later that evening in the NFL.
These are the biggest two games played on the day, but across the nation fans gather at local, mid-level and national fixtures to cheer their side on.