A shocking video has emerged of abused stray dogs being rescued ahead of their execution in Azerbaijan as authorities
The footage, published by Radio Free Europe Radio Liberty, was shot by animal rights campaigner Yelena Simakina on 27 February in the Azerbaijani town of Baku, which will host the European Games in less than 100 days.
The campaigner claims that authorities are shooting larger dogs on the streets of Baku and killing the smaller one – two of which are seen cowering under Ms Simakina's hand – with shovels to save the bullets.
Warning: Viewers may find the following footage and images upsetting
Ms Simakina's footage, which cannot be independently verified, appears to show her in a large concrete courtyard. There appears to be blood on the ground and in one corner there is an open fire, in which the bodies of what appear to be dead dogs are burning.
Two animals are in the courtyard: a small dog and what appears to be a puppy, which cowers under Ms Simakina's hand as she attempts to reassure the animal.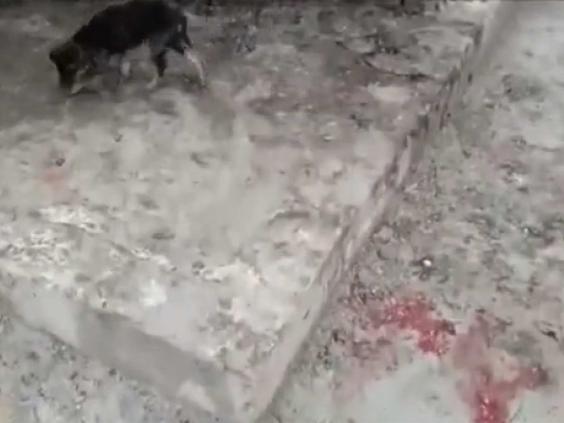 At the end of the video, Ms Simakina leaves the courtyard with the two animals, one under her arm.
Her claims have been strongly denied by Azerbaijan's presidential office, who told RFE/RL that the video was a fake and aimed at discrediting the country.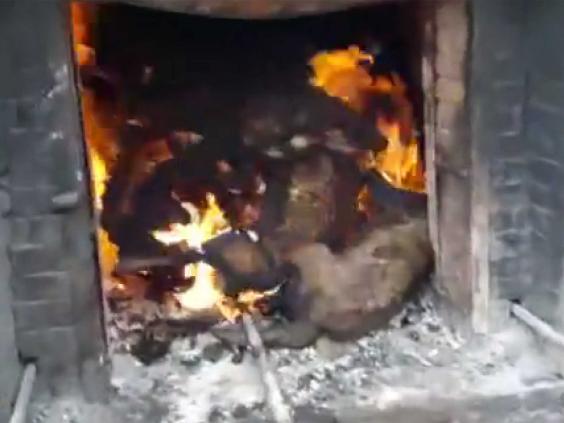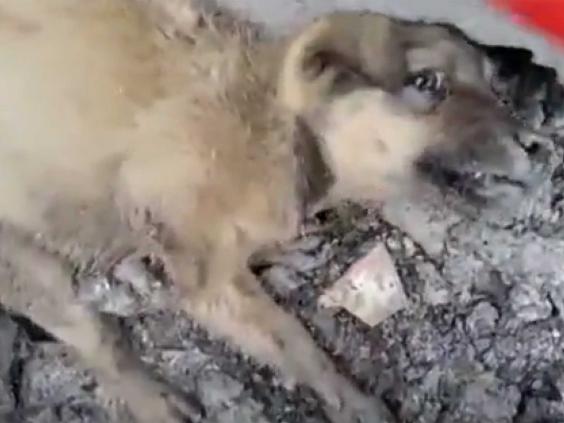 Similar footage of Baku authorities appearing to mistreat animals has emerged in the past.
In 2013 a video purportedly showed men dragging dogs into the back of a van, clearly marked in Azeri with 'Baku Executive Authority,' and killing the canine in front of children.
The latest video may reopen the debate raging since 2012 – when the Azerbajani capital hosted the Eurovision Song Contest – which saw stray dogs killed by authorities in one of the biggest civic initiatives in years as part of an attempt to smarten up the city ahead of the international attention.
Reuse content