Finalists for a prestigious £250,000 economics prize have estimated that dozens of new garden cities are needed to meet housing demand.
Around 40 new garden cities, each with 10,000 to 50,000 homes, should be built over the next two decades to help solve Britain's housing crisis, according to finalists for the 2014 Wolfson Economics Prize.
The £250,000 prize which this year aims to answer the question 'How would you deliver a new Garden City which is visionary, economically viable, and popular?' is the second biggest economics prize in the world after the Nobel Prize and will be awarded on 3 September. 
Children and home insurance
Parents of boys are far more likely to make a claim on their home insurance for accidental damage than parents of girls, say NFU Mutual.
Its report reveals that boys were responsible for 61 per cent of the damage caused by children, while the average amount of a claim relating to damage by a boy was £1076, compared to £790 for a girl.
The figures show that children are now the second most common cause of accidental damage in the home, responsible for the same number of claims as spilt drinks, paint stains and fire damage combined and seven times more likely to cause accidental damage than cats and dogs.
Its top ten causes of accidental damage claims are:
1. Water damage (not weather)
2. Damage by children
3. Damage by stones
4. Wine stains
5. Coffee stains
6. Paint stains
7. Fire damage
8. Tea stains
9. Power Surge
10. Accident with an Iron
A separate report, by Gocompare.com, suggests that home insurance is the easiest financial product to switch, with 90 per cent of home insurance switchers describing the process as 'easy' compared to only 70 per cent of those wanting to change mortgage.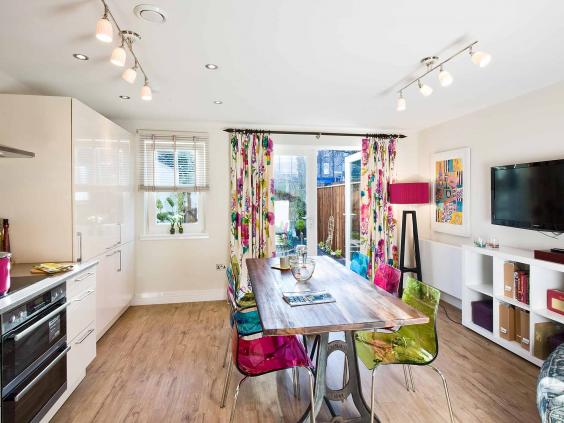 Supersized mews
Luxury house builder CALA Homes has a new range of townhouses at Trinity Park which it says offer a modern twist on the traditional Edinburgh mews.
"People in Edinburgh love the charm of mews properties but tend to associate them with small, cottage-like interiors with little storage space," said Sarah Stanger, Sales and Marketing Director at CALA Homes. "We've taken the attractive terraced feel of a mews-type lane and supersized it for the needs of modern living."
Its mews properties are around 1,600 sq ft on average.
References for landlords
Nearly three quarters of renters think references would have stopped them getting ripped off by rogue landlords in the past, acciording to research from Movebubble, the community platform for property rental which asks landlords to provide testimonials.
Half of renters polled added that they would not have rented their property if they had seen reviews from previous tenants.
More homes for sale
The average number of properties available for sale per branch is up 11 per cent, the greatest percentage increase in almost three years, says the National Association of Estate Agents.
The NAEA's July Housing Market Report shows that the average number of properties available for sale per branch increased from 46 in June to 51 in July, the highest figure since November 2013.
At the same time, the average number of househunters registered per branch dropped from 371 in June to 368 in July. Although it has been falling month-on-month since April, the number of registered househunters is still far higher than the same time last July when it was around the 250 mark.
The NAEA report also shows that two thirds of homes in July were sold for less than the asking price, compared to May's figure of 46 per cent.
Mark Hayward, Managing Director of the National Association of Estate Agents, said: "The lack of housing supply has been a significant issue over the last few months, so the sign of increasing stock is positive for the market and house buyers in search of their ideal home."
Reuse content