Housing crisis? What housing crisis?
A block of flats worth a total of £140 million have sold out in less than five hours, despite the development not due to be completed for five years.
Buyers queued on the streets for 36 hours to secure one of the 230 properties in South Quay's Maine Tower, Canary Wharf which were sold off-plan by Galliard Homes, Frogmore and Cain Hoy.
The apartments in the 41-storey block ranged in value from £350,000 to £1.25 million and the price per square foot for the flats reached £1,200, breaking new records in the Docklands.
Galliard Homes, the builders behind the development, said that they had not witnessed such a phenomenal volume and fast sales rate since before the global recession.
Around half of the property buyers, which included some young first-time buyers, were domestic.
The remaining homes were bought by overseas buyers mainly from Greece, Italy, France and China.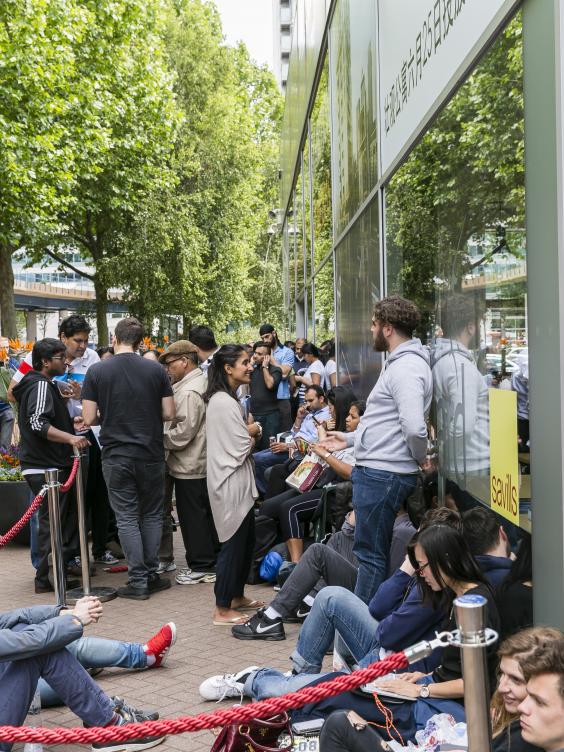 Galliard said that some of these overseas purchasers were parents buying for their children when they come to study in London, while others bought flats as pied-a-terres and others for investment purposes.
Property experts have cited the forthcoming Crossrail to be responsible for driving the increase in house prices. It is believed that areas where the service will run are now attracting new interest from buyers making properties in east London particularly desirable.
Property investment group JLL has forecast that between 2014 and 2020 house prices in Canary Wharf are set to grow by over 40 per cent, while prices in nearby Whitechapel will see a rise of over 50 per cent directly due to the Cross rail.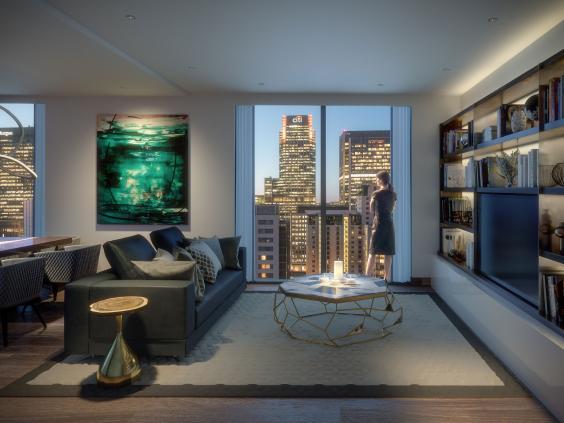 David Galman, Sales Director at Galliard Homes said: "It's not every day in London that a skyscraper virtually sells out during a launch. The volume and speed of sales at the Maine Tower launch was incredible and shows the confidence that buyers from both the UK and overseas currently have in the London property market."
"At this development we are providing a high quality product, luxurious lifestyle amenities and a prime Canary Wharf location. We deliberately kept prices competitive, created a stunning marketing suite and invested heavily in advertising and PR, with the results speaking for themselves."
Reuse content