In promoting Ebbsfleet and the concept of the garden city, George Osborne is an unlikely successor to the father of the garden city, Ebenezer Howard. A century after the genesis of the garden city, would Howard, "the garden city geyser", as George Bernard Shaw labelled his campaigning friend, have approved of Osborne and his plans?
Howard was a man of the people, from a humble background, passionate to improve the lot of the working family; our Osborne has been labelled one of those Etonian posh boys who doesn't know the price of a pint of milk. But Howard was not afraid to call on the rich and influential in the cause of implementing his vision to provide a sustainable, planned settlement in which anyone would be pleased to live and work.
Howard's vision was precise: to create a town for healthy living, with industry for its residents, of a size for a full social life but not larger. Land zoning was a key feature for the housing, industry, civic centre and open spaces. He saw it surrounded by a rural belt held for the community. It was a self-sustaining, visionary town. Only two true garden cities were built in England, first at Letchworth, started in the 1900s, then Welwyn, begun in the 1920s. But the concept was so influential and attractive it quickly went global, and many were built worldwide.
So can Osborne possibly hope to follow this precedent and make a success of it? Do he and his advisers understand the concept properly? Do they realise that a garden city is more than just a bunch of nice houses in cherry tree-lined streets? It is a vision: a sustainable, vibrant community of bricks and mortar and work, with social and political aspects, not just a dormitory suburb where commuting is the only option to make a living. There are three things Osborne needs to get right. Firstly, have a vision for the place. Don't just let housing developers swamp the place with ticky-tacky boxes on the edge of an existing town. Start from scratch. Set up a development corporation with visionary planners and designers who know how to plan properly for the facilities and industry of a full town and give people what they would like to live in. Why are garden cities so popular to live in? They have pleasing buildings in appealing materials and styles, plenty of open space to offset the necessary industry, and a civic core residents want to use.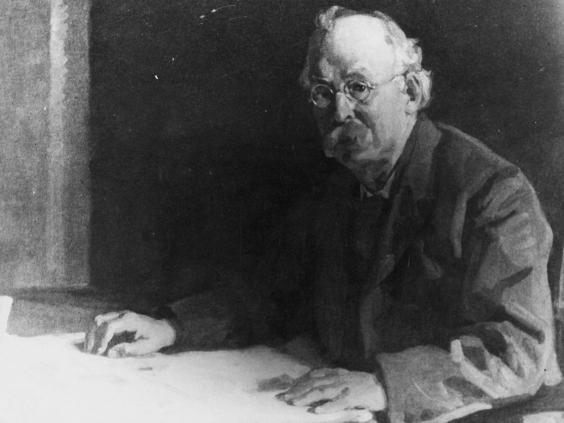 Secondly, make it sustainable. Give Ebbsfleet the means to support itself. The employment opportunities must be practical, varied and attractive, with good transport links to the rest of the country. In Letchworth and Welwyn, iconic, pioneering and, yes, even attractive, industrial buildings were commissioned by the industrialists who ran Spirella Corsets and Shredded Wheat, who were major employers in the respective garden cities.
Finally, give it a heart. Howard's garden city worked as a self-sufficient town with a social purpose. Ebbsfleet needs a sufficient mass and mix of residents to create and enjoy the social, political, educational and cultural ingredients of a vibrant community. Letchworth was mocked for some of its early residents,who had alternative ideas about ways of living. George Orwell derided it for attracting socialists and communists, along with "every fruit-juice drinker, nudist, sandal wearer, sex-maniac, Quaker, nature cure quack, pacifist and feminist in England". By the end of the War to End All Wars, Letchworth had matured and its residents were a valued part of Britain's war effort.
Is our Osborne up to fulfilling this utopian vision? He is hardly another William Morris or Ebenezer Howard, but if he can call upon some of his rich chums to back this venture he will be following in Howard's footsteps. In 1903, Howard's vision did not offer a very secure investment to the average investor, but he attracted enough influential men of means with an interest in the scheme and more than ordinary nerve and resolution, who were willing to invest, and in the first year more than £100,000 was raised to kick-start Letchworth.
So remember, George, a garden city isn't just gardens or houses, it's much more. Go for it, but for goodness sake do it with vision!
Dr Sarah Rutherford is the author of 'Garden Cities' (Shire Publications, £6.99)
Reuse content