This rental map of Munich's based on its subway system shows how much cheaper it is to rent in German cities than in London.
As shown on the map, the monthly rental for a one-bed flat in central areas of the Bavarian capital city range between 900 (£681) and 1,300 euros (£983).
In comparison, monthly rates for a one-bed flat within London's central Zone 1 are shown by a similar map to range between £1,500 and £2,900.
According to German real estate experts immobilienscout, who created the rental map of Munich, living in the centre of the southern city is becoming "overpriced".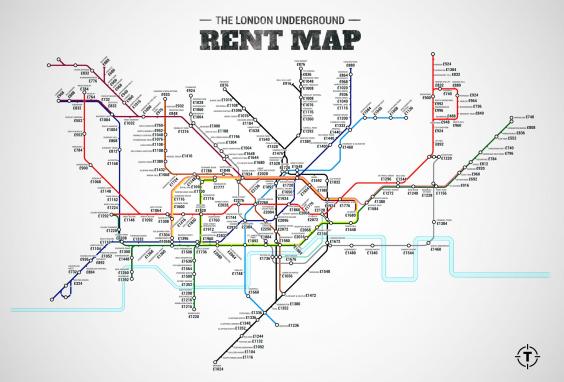 Click HERE for larger version of the graphic
To confirm how much cheaper German cities are to rent in, the same company did a rental map of the German capital, Berlin.
The upmarket area of Charlottenburg in West Berlin has an monthly rental price of 637 euros (£482) whereas Gloucester Road, a London equivalent, has an monthly rate is £1960.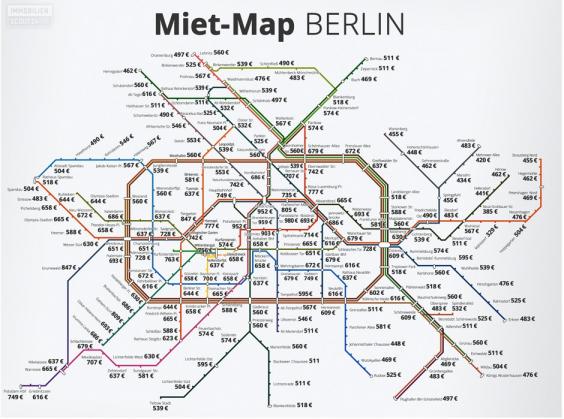 Click HERE for larger version of the graphic
The most expensive Tube stop to live near in London is Hyde Park Corner which has an average rent of £2,920 followed by Knightsbridge (£2,832) and Green Park (£2,384).
Munich's most expensive stop to live near is Marienplatz where an average one-bed flat will rent for 1,339 euros (£1,013) a month.
Reuse content