How to: Get wax off a tablecloth
Knocked over the candle reaching for the wine? Fear not. Adora Cheung, co-founder and CEO of Homejoy.com is here to rescue your linen:
1. Place the waxed-on linens in the freezer. Please note that if the fabric is fragile, antique or heavily textured, you may want to send the linens to the dry cleaner instead.
2. Once the wax has hardened, gently scrape off the excess wax with a dull butter knife. Be careful not to damage the linens themselves. If there is still some leftover residue, place wax paper, or a cut brown paper bag in half lengthwise, on top of the wax stain.
3. Set your iron to the hottest and safest fabric setting and press over the stain. Oil from the stain will transfer to the paper bag or melt on to the wax paper. Continue to press over the stain until no more oil transfers to the paper. Wash in warm water.
Rotating column: Digital ashes
By James Vincent
In their selective flattery, social media profiles often serve as memorials for the living, but what happens when their subjects die? In the UK there are no blanket laws and responsibility rests with sites – who require proof of death before handing over any digital keys.
Twitter offers archives of messages before deleting accounts, while Dropbox automatically removes data after a period of inactivity. Gmail and Hotmail give access upon request and Facebook offers the chance to 'memoralise' loved ones' accounts; locking out would-be hackers and turning profiles into spaces of mourning.
The Law Society urges you to leave "clear instructions" to help "piece together your digital legacy" but is silent regarding more sensitive online activities. We recommend leaving an unequivocal Post-it: 'DELETE EVERYTHING'.
Alternately: write all your passwords in fridge magnets
Micro extract: Bitter sugar
"On 22 April 1981 the end of British Empire hit home. After 112 years of business, the sugar giant Tate & Lyle closed the doors on its Liverpool refinery with the loss of 1,600 jobs."
From 'Ten Cities That Made An Empire' by Tristram Hunt (£25, Allen Lane, out 5 June)
Instant Ethics
By Ellen E Jones
Dear Ellen
Q. I keep seeing someone I work with on the Tube in the morning. I really don't want to chat. Is it rude to hide behind my paper?
A. Not only is it not rude, it's an act of compassionate thoughtfulness. The thing is – and prepare for a terrible shock – they probably don't want to talk to you either.
Four play: Suspected of being 'Deep Throat'
1. Henry Kissinger
2. Diane Sawyer
3. George HW Bush
4. Mark Felt*
*outed by 'Vanity Fair', today in 2005
Takin' it easy: Fear and leaning on the campaign trail
By Larry Ryan
With the recent elections, you couldn't move for tales of hard-working politicians who work hard for hard-working families. This doesn't really chime with me. Then I heard of a guy running for a council slot in Limerick: on his registration he listed his occupation as 'man of leisure'. This, I can get behind. None of that up-from-the-bootstraps bullshit. Meanwhile, in neighbouring Clare, a council candidate pulled out because he realised public life would detract from his passion of following Springsteen on tour. This is what we should want from our leaders. Four more years!
All good things
By Charlotte Philby
Shelf-starter
Online magazine 'Dezeen' is a hit with design enthusiasts, and the 'Dezeen Book of Interviews' pulls together published conversations with luminaries across architecture, fashion, technology and more. £12, dezeenbookofinterviews.com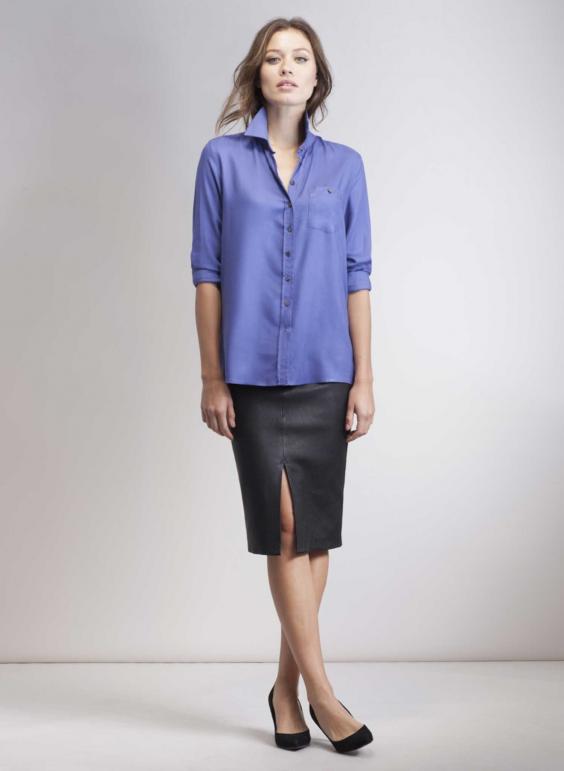 Feeling shirty
British label Baukjen's Coco shirt (above) is soft and airy, 100 per cent cotton, and looks smart teamed with a leather skirt – as seen here. £99, baukjen.co.uk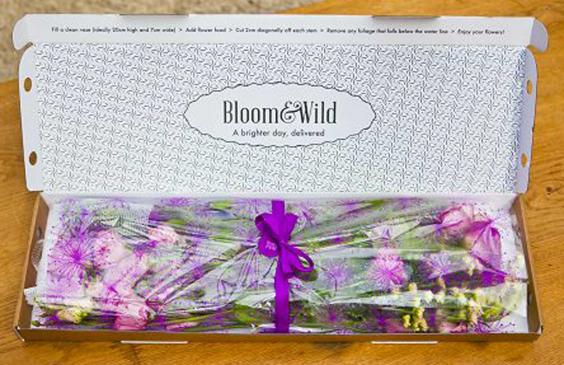 Box of delights
Bloom & Wild deliver bespoke bouquets of fresh, long-lasting flowers through the letterbox in a pretty box. All arrangements are designed by McQueen's-trained florist, Vanessa Birley, and can be sent anywhere in the UK. £19.95, bloomandwild.com