An estate agent has defended the price of a studio apartment in West London where the bedroom and kitchen were in the same room.
The property, located on Station Parade, Ealing, was being advertised for £804 a month, with bills included.
It was described as having a "good sized living area" on the Northfields Estate Agents' website, The Evening Standard reported.
A similar property is being advertised on the website in the same location, although pictures of this studio flat do not show a bed in the living areas.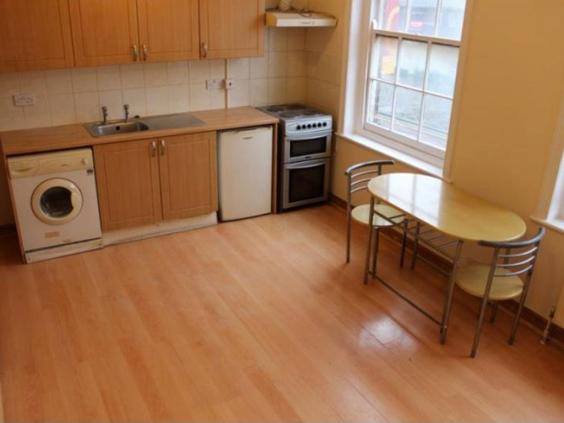 Nick Devonport, the Northfields manager,told The Independent:  "The photo is a shocker and we accept that."
However, he said the property received a lot of interest and was let quickly. "The location is the key thing here. It's opposite Ealing Common which is on the Piccadilly and District line. It's 25 minutes into Piccadilly Circus and a few minutes from Ealing Common, one of the most desirable areas to live within Ealing.
"The fact that the landlord was including bills is also a good selling point.
"Supply levels in the London area are quite low and that is having pressure on housing prices because the demand is rising quite quickly. The price is about average for the area.
"We do accept that stock is expensive and we are big supporters of creating affordable housing. If the Government could help us achieve that, we would be very grateful."
Reuse content