Zoopla has tracked down the home where the X Factor contestants will be living this year.
It says the eight bedroomed house (6,400 sq ft) is on Lancaster Avenue in Hadley Wood, Hertfordshire, where it is currently on sale for £2.5 million with Statons.
Features in the four-floored home include an outdoor swimming pool (16ft x 32ft), six bathrooms, gym and sauna, plus landscaped gardens with orangery. It was first listed in February at £2,850,000.
Self-employed workers face mortgage problems
Almost a quarter of UK adults who have been self-employed for more than a year have been turned down for a mortgage, says a new report.
The figures from specialist lender Kensington also show that 10 per cent were unable to get a mortgage from any provider.
Government data indicates around 4.6 million people are now self-employed in the UK, around 15 per cent of the entire workforce, a figure that is gradually rising.
"It's very clear that not only are the self-employed the fastest growing part of the UK workforce, but that the prospect of being refused a mortgage is a real threat and understandable concern for them," said Keith Street, Head of Kensington.
London's cooling housing market
House prices in London's most expensive 'prime' areas are falling, according to Home.co.uk. Its latest report shows a driop in six out of ten of the most expensive areas in central London.
Average sales prices fell by eight per cent in Belgravia over the last 12 months, by six per cent in Westminster, just under six per cent in Soho and four per cent in South Kensington. 
"Overall, it's been a simply staggering year for property prices in London," said Doug Shepherd, director of Home.co.uk. "However, when prices rise at an unsustainable rate, boom can quickly turn to bust. Prime London prices are falling and the middle-income areas that have seen the biggest price hikes this year are likely to suffer the same fate."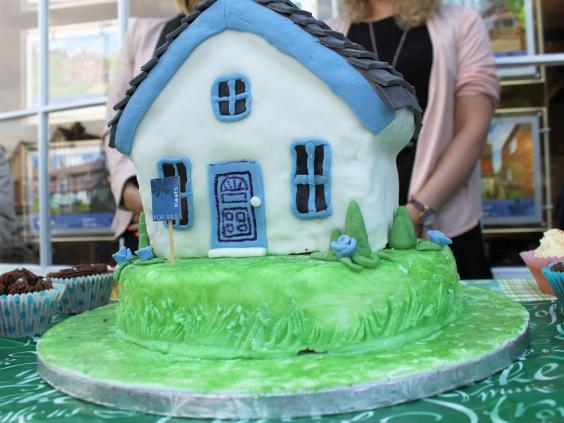 UK's tastiest 'home' sale...
Estate agent Keats raised £250 outside its Haslemere branch for Macmillan Cancer Support's 'World's Biggest Coffee Morning by raffling a special homemade 'Christmas House Cake' 
Reuse content