Geoffrey Boycott has accused Kevin Pietersen of "bottling it" whenever he is required to play an innings of patience and concentration.
Pietersen carelessly gave his wicket away yesterday as England were desperately trying to keep the Ashes series alive. After overs of self-denial he pulled a short ball and was caught at mid-on for 19 from 59 balls. To make matters worse, the bowler was Peter Siddle, who has now dismissed him for the 10th time – and nobody has claimed his wicket more in Tests.
And Boycott, one of the most disciplined batsmen in England history, could not disguise his frustration, saying: "When it comes to batting with patience and concentration against disciplined bowling, he just can't do it. He bottles it.
"He is such a fantastic batsman, who plays innings that many of us couldn't play. But when it comes to this type of innings, you just know that he's going to do something daft.
"All the time Australia try to get Siddle against him. His ego, his hubris, his talent, his mental attitude, dictates to him, 'I'm not going to let this guy tie me down'.
"I can only think he needs a player at the other end to keep going down to him and say he's got to stay in because if we bat until tea-time tomorrow, we'll be in the game. He just cannot do it."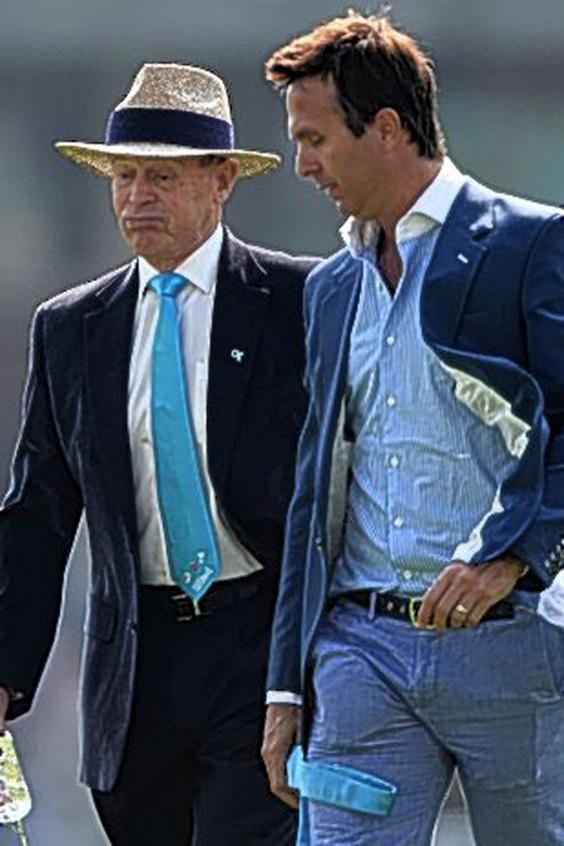 Former England captain Michael Vaughan agreed with the criticism of Pietersen. "He deserves it," he said. "He is a senior player, he has played over 100 Tests and his five dismissals in this series have not been good enough. He is too good a player to be playing shots like he has been playing in this series."
But Pietersen seemed ready to hold his hands up, tweeting: "When we win we're quick to take a lot of plaudits. So when we lose, we gotta accept the criticism and I'm totally cool with that!"
Reuse content