Former New Zealand all-rounder Chris Cairns is claimed to be the man who began Lou Vincent's career as a match-fixer in a statement given to anti-corruption investigators by Vincent's British-born former wife.
Cairns has consistently and strongly denied all allegations of any involvement in match-fixing.
Eleanor Riley suggests in her statement that her then husband's participation started when he went to play in the now defunct Indian Cricket League in 2008 and that he continued his rigging activities until last year.
Her statement said: "I know that Lou was involved in match-fixing activities from the time he went to the ICL, almost as soon he got there it started due to Chris Cairns.
"I know that Lou was totally in awe of Chris Cairns," she added. "Lou stopped telling me after a while exactly when he was fixing but as far as I know and am aware he was doing it up to the beginning of this year, 2013."
Riley married Vincent in 2006 and the couple separated a little more than three years later. She gave her statement to the International Cricket Council's investigators last October and it leaked out in New Zealand today.
And as more of the country's players became embroiled in the crisis, it was claimed in New Zealand that the Black Caps' tour of England in 2008 is under scrutiny by the ICC.
In her statement, Riley said Cairns was the team's captain and, she alleged, he had said to all the players that if they did not do what he wanted they would never play again. "As Lou said to me, because it was 'Chris Cairns' they just trusted him and became involved in fixing matches as well. Chris Cairns was the ringleader."
Vincent is believed to have confessed his part in a range of match-fixing scandals spread across five countries as part of a plea bargain.
Cairns, who has already won one libel action after being accused of involvement in the scandal, issued a strongly worded statement in New Zealand in which he again denied all involvement in match-fixing and said dark forces were at work.
It was made after Cairns appeared to be identified in a statement given to the ICC by the present New Zealand captain, Brendon McCullum, which outlined how McCullum resolutely turned down approaches to take part in the rigging of matches. The so-called match-fixer has been referred to as "Player X" in some media reports.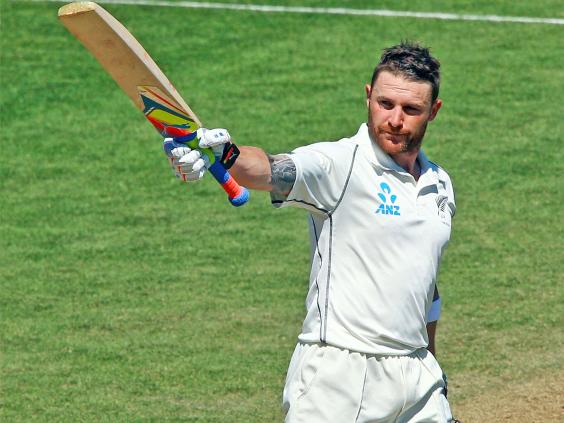 Cairns' statement said: "I am aware that former cricketer Lou Vincent and current New Zealand captain Brendon McCullum have made a range of allegations against a cricketer dubbed Player X.
"It is well known that the ICC/ACSU [anti-corruption and security unit] has been investigating allegations of corruption and my name has been linked by others to these allegations.
"I am being asked whether I am Player X. Based on the limited information I have received during this investigation, I believe it is being alleged that I am that player. These allegations against me are a complete lie."
Cairns received £90,000 in damages in London's High Court in 2012 after winning a libel action against Lalit Modi, the former high commissioner of the Indian Premier League, over a tweet.
Cairns added: "I have nothing to hide. I have been to court to demonstrate conclusively that I am not a match-fixer before. I will have no hesitation in doing so again.
"I believe there are dark forces at play. These forces have long arms, deep pockets and great influence. I acknowledge that recently I have upset some powerful people in the world of cricket, including raising my own concerns about the health of the game. I believe I am paying the price for that now."
The ICC released a statement saying they were looking into how McCullum's statement was leaked and stressing the player "was not under investigation".
Reuse content