Colin Graves has insisted he "didn't make any promises" to Kevin Pietersen about any possible return to Test cricket.
The England and Wales Cricket Board chairman, whose tenure officially starts on Friday, has released a statement via the governing body's website - his first public response to Pietersen's claims that he has received "incredibly deceitful" treatment.
Pietersen learned on Monday from new ECB director Andrew Strauss, after making a triple-century for Surrey, that his attempt to force his way back into contention via runs in the LV= County Championship had come to nought.
Kevin Pietersen in pictures
Kevin Pietersen in pictures
1/55

Pietersen scored a career-best 326 not out in Surrey's County Championship match against Leicestershire.

Getty

2/55

Kevin Pietersen hits a four during his innings for Surrey against Glamorgan

Reuters

3/55

Pietersen is the centre of attention despite sitting on the end of Surrey's team photo yesterday

Getty Images

4/55

Pietersen had an IPL deal said to be worth £200,000 with the Sunrisers Hyderabad before negotiating his release

Getty Images

5/55

Pietersen was part of the Melbourne Stars side that lost the Big Bash final earlier this year.

Getty Images

6/55

Kevin Pietersen walks during his final England appearance during the 2013/14 Ashes.

GETTY IMAGES

7/55

Pietersen in the latest Ashes series

Quinn Rooney/Getty Images

8/55

Andy Flower with KP

Tom Shaw/Getty Images

9/55

Kevin Pietersen with Andy Flower

GETTY IMAGES

10/55

Kevin Pietersen looks on as England crumble once against in the Fourth Ashes Test in Melbourne

GETTY IMAGES

11/55

Kevin Pietersen of England bats during day one of the Fourth Ashes Test Match between Australia and England at Melbourne Cricket Ground on 26 December 2013

Gareth Copley/Getty Images

12/55

Kevin Pietersen makes a gesture to the Gabba crowd

13/55

England batsman Kevin Pietersen walks off at the Waca after the fall of his wicket

GETTY IMAGES

14/55

Kevin Pietersen is all smiles at The Gabba ahead of the first Ashes Test

Getty

15/55

Kevin Pietersen: The local daily in Queensland carried the headline: 'He's so arrogant not even his own team likes him'

Getty Images

16/55

Kevin Pietersen will have a scan and treatment on a knee

Getty

17/55

Kevin Pietersen prepares for the ODI series against Australia

GETTY IMAGES

18/55

Kevin Pietersen bats in the nets at The Oval a

Getty images

19/55

Kevin Pietersen is honoured for becoming England's leading all-time run scorer

Getty Images

20/55

Kevin Pietersen

PA Wire

21/55

Kevin Pietersen of England celebrates with fans after England retained the Ashes

GETTY IMAGES

22/55

Kevin Pietersen's after his 23rd Test match hundred

Getty Images

23/55

Kevin Pietersen – 2
Lasted a grand total of 13 balls in the match, making 7 runs. Played a particularly stupid shot to get out in the second innings and then played no further part in the game due to a calf strain. Doubtful for the next Test, although on this performance he won't be greatly missed.

Getty Images

24/55

AP

25/55

Pietersen must wait until the opening Ashes Test next month to make his first appearance

Getty Images

26/55

Kevin Pietersen: The batsman was spoken to by the referee in the Mohali airport toilets

Getty Images

27/55

Pietersen doing charity work

AFP/Getty Images

28/55

Kevin Pietersen on a celebratory Twitter post

29/55

Alastair Cook and Kevin Pietersen

GETTY IMAGES

30/55

ECB chairman Giles Clarke listens to Kevin Pietersen speak at a news conference in Colombo

Reuters

31/55

Pietersen was one of the more enthusiastic participants in England's victory parade through London

Getty Images

32/55

Pietersen is left out of England's squad following the controversy over provocative text messages

Getty Images

33/55

England retain the Ashes in Australia, their first series win in the country since 1987. Pietersen ends the series with 360 runs at an average of 60.

Getty Images

34/55

Pietersen arrives with England for the one-day World Cup in India in high spirits, but the trip ends in disappointment for him, with injury eventually forcing him him out.

Getty Images

35/55

Pietersen is named in England's Test squad for the first Ashes Test at Lord's, taking the place of the hugely experienced Graham Thorpe.

Getty Images

36/55

Pietersen hits a swashbuckling maiden test century to rescue England in the final Ashes Test at The Oval. The draw means England reclaim the Ashes for the first time since 1987.

Getty Images

37/55

Going on to score further centuries in East London and Centurion, Pietersen ends up being Man of the Series, making 454 runs at an average of 151.33 and becoming the fastest man in history to reach 500 one-day international runs in the process.

Getty Images

38/55

Kevin Pietersen and the team after winning the World T20 in 2010

GETTY IMAGES

39/55

Main attraction: Kevin Pietersen celebrates his century against South Africa. He finished the day on 149 not out

AFP

40/55

Flintoff and Pietersen in 2005

PA

41/55

Kevin Pietersen enjoys a superb match-winning century for Delhi

AP

42/55

England beat Pakistan to take an unassailable 3-0 lead in the one-day series. Kevin Pietersen notched a century in the process.

GETTY IMAGES

43/55

Pietersen with the Ashes

PA

44/55

KP at Wimbledon

GETTY IMAGES

45/55

getty images

46/55

AP

47/55

Kevin Pietersen does the 'teapot' after England win the Ashes in Australia

Getty Images

48/55

Kevin Pietersen gives his verdict on the Lamborghini Gallardo

AFP/GETTY IMAGES

49/55

Pietersen in his early England day

GETTY IMAGES

50/55

GETTY

51/55

GETTY

52/55

GETTY IMAGES

53/55

PA

54/55

Kevin Pietersen (left) and Andrew Flintoff

GETTY IMAGES

55/55

KP in his first Ashes triumph

GETTY IMAGES
COLIN GRAVES STATEMENT IN FULL
"I would like to start my stewardship of the ECB looking forward to next week's Investec Test series against New Zealand and the Ashes later in the summer.
"But first there's another point I want to address.
"Clearly, the question of whether Kevin Pietersen will play for England again has been a debate for media and cricket fans alike.
"I understand why people feel it's important. So I'll tell you what I said to the First Class County Chairmen, at yesterday's AGM, and our people across the ECB this morning, on my first full day as chairman.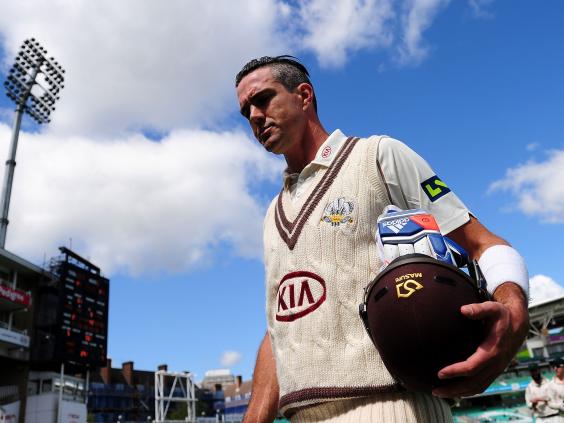 "In the past few days my integrity has been called into question, something I can't accept. Throughout my business career and my years at Yorkshire, integrity has been my watchword. It governs everything I do and is an important part of what I bring to the ECB.
"So it saddens me that what was a private conversation with Kevin in March has been used to do just that.
"Back then, when we talked on the phone, Kevin asked if I thought his England career had ended in the right manner following the last Ashes series in Australia. I agreed that nobody particularly emerged with much credit from the whole episode, particularly given his achievements for England.
"Kevin felt he had a lot to offer and was interested in a dialogue with the ECB, sorting things out and working together. He would love to play for England again but he wanted to contribute, whether as a player or not.
"I didn't make any promises. There were no guarantees that if he chose to exit his IPL contract, play county cricket and score runs he would be selected for England. And I said he should make any decision on his future on that basis.
"I can see something has been misunderstood around the conversation and in the following debate - and perhaps how that happened.
"What I did stress was that when I took over as chairman I would back those people whose job it was to take decisions on team selection. I stand by that.
"Ahead of a big, busy summer of cricket, a clear decision needed to be taken. Given the history and the book, the simple fact is that bridges have still not been rebuilt and trust needs to be restored.
"That takes time - as Andrew Strauss made clear this week.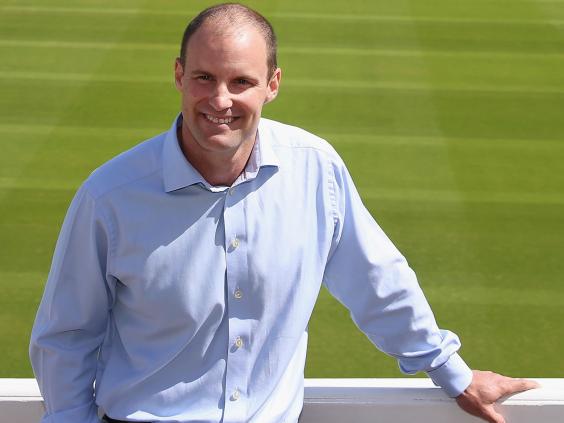 "Kevin was told on Monday and I completely support the decision that was taken. He may not have liked what he heard but it allowed him to look at his opportunities.
"Despite everything, he can work with us to re-build the relationship and make a further contribution to English cricket. It was important he knew where he stood.
"Of course, I would like us to move forward and concentrate on the important matter of winning cricket matches. I don't want to add any more or go deeper into private conversations.
"I want to look to the future. I'm excited by the England team that is evolving and I look forward to giving them my full support this week"
PA
Reuse content