Q. Is this World Cup  any good?
A. It is. The 11th World Cup has been surprisingly engaging. The lack of close matches was rendered null and void by the encounter between New Zealand and Australia, one for the ages. It did not matter that New Zealand had 162 balls to spare, the most in any one-day international in which a side has won by one wicket, it had the populations of both host nations tearing their hair out.
There have been mismatches elsewhere but the fact that three of them have involved England has only added to the fun (unless you happen to be English). It has confirmed that no matter what state they are in, England remain the team that everybody loves to beat, mostly for reasons of history – both obscure and evident – but as long as that continues it will be, almost alone, reason enough for the survival of international cricket.
It is all still too long. The feeling that the tournament does not really start until the knockout stages is hard to dismiss. There have been fewer shocks than were anticipated, with the lesser nations by and large being put in their place.
Q. Has it been the run fest that everyone expected?
A. Just about. Three of the totals (South Africa 411 v Ireland, South Africa 408 v West Indies and Australia 417 v Afghanistan) topped 400 and these three scores plus the West Indies' 372 have entered the top 10 highest scores in World Cup history.
Most teams are scoring their runs at a faster rate than they have in any previous tournament. England are ninth fastest scorers, ahead of Pakistan, Bangladesh, UAE, Scotland and Afghanistan, which may explain much if not everything.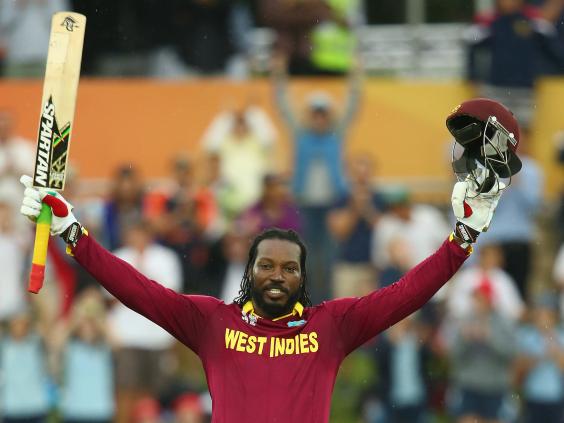 Equally, a score of 300 batting first remains much more likely to win a match than to lose it. Of the 16 times it has been so far achieved, 14 have been in a winning cause. Maybe it will change.
In the last World Cup there were only two examples of 300 being overtaken (with two ties) but in the two tournaments before that there was only one on each occasion.
Individual big innings seem to be scored at a faster rate. Six of the 20 hundreds are in the World Cup's fastest-ever 20. There will also be more hundreds in this tournament than in any of its predecessors. There were 19 scored in 2007 in the West Indies, where grounds are much smaller.
Q. What styles of batting have there been?
A. The magnificent innings played by Kumar Sangakkara against England suggested that the eternal verities still have their place. There was not a ramp shot or an outrageous pull from a foot outside off stump in sight. It was speed of eye, hand and thought combined with deadly precise placement.
AB de Villiers remains a one-off, a man for whom the change in the fielding regulations have been manna from heaven. Not that he would be exactly impotent without them.
The muscularity of the hitting is as we have come to expect, with booming straight hits matched by pulls and carves – but that falls into the realms almost of the orthodox.
Q. Have the bowlers found it hard-going?
A. Not, in general, as hard as they might have feared, though it might be best to give the attacks of Ireland, West Indies and England a wide berth when posing the question. Batting in the last 10 overs has clearly changed but that has not quite yet led to consistently formidable totals.
There were some who said the yorker was obsolete. They were wrong, as anybody who saw Mitchell Starc operating last Saturday against New Zealand would understand. It has to be accurate, fast and swinging late but given those attributes, it is as potent as it has ever been.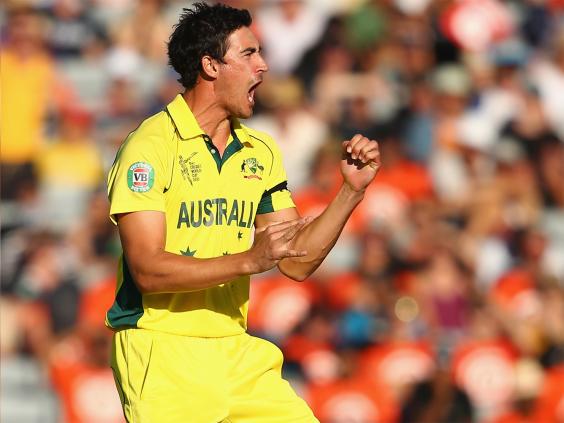 The bouncer, too, should not be underestimated but it has to be both accurate and inviting.
The fact that bowlers can too easily be punished for bowling to their field does not seem fair. That may always have been the case, since it is the batsman's job to find different ways to score, but with the fielding limitations as they are the contest is more unequal than it should be.
Jason Holder, the impressive West Indies captain, held it together pretty well for most of the time when De Villiers was mangling him the other night but that sort of assault with those gaps in the outfield made an extremely awesome task impossible.
Q. Has the fielding been outstanding?
A. There have not been quite as many spectacular catches yet as there might have been, which may be because the spectacular has become the regulation. In the outfield it is commonplace to see fielders sprinting 30 yards, diving full length, coming up with the ball and no one bats an eyelid.
When Adam Milne of New Zealand did exactly that to remove Eoin Morgan a few days back in Wellington, some wags asked why he was making such a meal of it.
What has not improved is the quality of direct hits on the stumps. There have been 17 run-outs in the tournament to date, well down pro rata on previous tournaments.
But Chris Taylor, the England fielding coach, delivered as a matter of fact at the start of the competition that the best fielders had a strike rate of only one in four.
In a game where everything is advancing, this is something that could yield dividends even if the boundary count is much higher and, therefore, the risky ones and twos correspondingly lower.
Reuse content