Indian cricket began a period of soul-searching and hand-wringing which may last until the next one-day series.
The severe reaction of old-timers to the humbling Test series defeat against England was deeply sincere but they also knew it might be of little relevance.
Sunil Gavaskar, the former Test captain and éminence grise of the game in India, sounded almost forlorn in offering his assessment. He said: "If we do well in the one-dayers which follow in a week's time, the Test series will be forgotten. The tragedy of Indian cricket is that a lot of the Test defeats are swept under the carpet. At the end of the day, however well you do in limited-overs cricket, it is Test cricket that defines you."
Much, if not all, of the response to England's 3-1 victory, culminating in India being bowled out for 94 at The Kia Oval on Sunday, was along similar lines. There was a discernible mood that Tests did not matter any longer.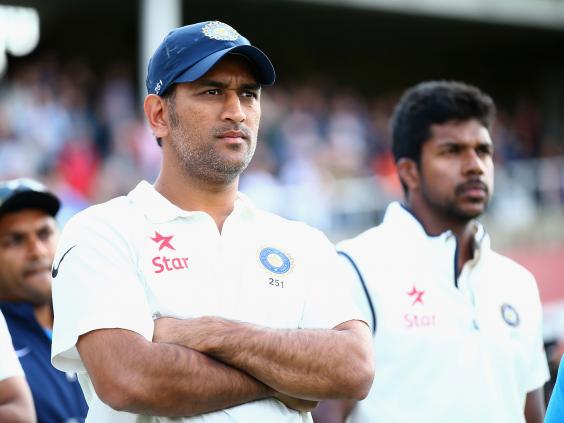 But many former captains were queueing up to call for the head of the coach, Duncan Fletcher, who will do well to survive. M S Dhoni, the captain, was also castigated but with less venom. Fletcher has a reputation as one of the world's most forensic batting coaches but he has presided over five consecutive innings totals of less than 200.
Dilip Vengsarkar, who scored four hundreds on four tours of England, said: "Dhoni led the team poorly. His selection policy, strategy, field placing and bowling changes lacked common sense. Unfortunately for him and India, he had Duncan Fletcher as the coach who, it seems, is devoid of any ideas and has no clue as to how to turn things around."
Another former captain, Gundappa Viswanath, said: "If we're not doing well in foreign countries, what's the point in keeping a foreign coach? Our boys are good enough but we have to do minor adjustments in technique. I don't know what the coach is doing.
"It's not that he's here for nothing. The board is paying and he's getting his pay cheque every month. He should perform what he's supposed to do. But we're being vanquished in similar manner, series after series."
Sourav Ganguly, who transformed India's cricket away from home during his captaincy from 2000 to 2005, may be asked to replace Fletcher.
Ganguly said: "There have to be some harsh decisions. The selectors' outlook has to change."
Although Fletcher has saved his job once when India won the Champions Trophy last year and followed that up by reaching the final of the World Twenty20 in March, he has never been widely popular outside the dressing room. His practice sessions during the series seemed to lack intensity.
As when he was England coach, it was difficult to tell what might be going on behind his ubiquitous sunglasses but he is 66 next month and his days as a hands-on coach are numbered.
India have also been heavily fined for maintaining a slow over-rate during the defeat. As captain, Dhoni will lose 60 per cent of his match fee while his team-mates will lose 30 per cent.
Reuse content