After the debacle of the Ashes whitewash last winter, a player cull and the fall-out from the Pietersen affair, captain Alastair Cook and coach Peter Moores seem to have got the Test team back up and running – give or take the odd outstanding issue, like Cook's opening partner.
But they now play no more Test matches until after the World Cup Down Under in February and March. They have never won the biggest one-day prize in 10 attempts – and for more than 20 years their efforts have been woeful. With a one-day series against the world champions India beginning in Bristol tomorrow, how can they finally become contenders?
Get the top order right
The selection of Alex Hales poses a problem as well as offering a solution. A rare big-hitting talent, he had to be picked. The public demanded it, the selectors realised they had to act – indeed they did well to resist the claims of Jason Roy and James Vince.
Hales, 25, is having the season of his life, scoring runs across all formats. It seems that he must open and anybody who saw his century for England in the World Twenty20 in Chittagong earlier this year will understand his destructive powers.
But England have rightly made much of the need to deal with two new balls in 50-over cricket, which is why they have stuck with Cook and Ian Bell as their opening pair. They have opened in 38 ODIs and are England's highest-scoring first-wicket pair.
Cook has to open since he is captain, Bell could drop to three but that would mean also moving Gary Ballance, who has barely started there. Another option would be to omit Bell in favour of more firepower, though there is not much of that around. Bell's big-match experience and wise head will also be factors.
Finding the finisher
The No 6 spot remains pivotal. Australia and South Africa appear to have settled for the thunderous strikers Gavin Maxwell and David Miller respectively, India generally use MS Dhoni. England had entrusted the role recently to the experienced Ravi Bopara but they have now jettisoned him after 108 matches.
They could be thinking of asking Mooen Ali to bat there, as he did in the Tests, but the demands of being the finisher are varied. It needs a combination of powerful slugging and ability to rotate the strike quickly.
But then that is true of one-day batting in general these days, the blend of the conventional and the unorthodox. England have never quite managed it.
It may depend on how they allocate the rest of their places between Ballance, Joe Root and Eoin Morgan. Ben Stokes, overlooked in the Test side recently, may fit the bill. It is an issue to which the selectors should devote serious thought.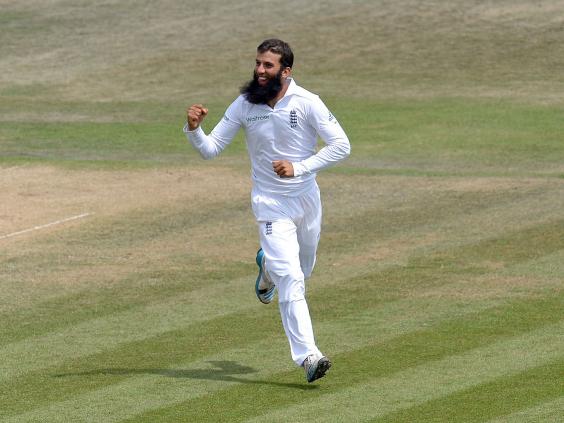 New-ball bowling
As important as the opening batsmen are against two new balls, that is matched by the use of them. Steve Finn, almost fully restored to fitness in mind and body, has often been probing.
In the World Cup, England may have Jimmy Anderson and Stuart Broad in mind to share the new ball. With Broad absent for this series against India, Anderson and Finn may be in tandem at the start – with Finn having the chance to state a long-term case.
Anderson might have been rested and probably will not appear in every match. There is a decent break coming up with only a four-week one-day tour to Sri Lanka spanning November and December, but with 17 Test matches in the year from next April, he needs looking after.
New-ball wickets will be obtainable in Australia and New Zealand next March. The side that takes more of them will have a decided advantage.
All-round skills
England have unearthed myriad players who might be deemed authentic all-rounders. If Stokes is the most exciting, Chris Jordan is his athletic match and Chris Woakes may be the most reliable.
What they also offer is high-class fielding, an area where England have sometimes been lacking in the past. They need runners and throwers of pace and power, men who can turn twos into ones and threes into twos.
The direct hitting of stumps for run-outs will also be a vital element at some stage – the difference perhaps between progressing or not. This lot have the fearlessness to do that.
Captaincy awareness
Cook's place as captain is now non-negotiable it would seem. A month ago he was being advised to step down as Test captain, and the one-day leadership would undoubtedly have gone as well.
There is even now a case for Cook concentrating on the Test job, with his batting and captaincy skills both limited in the one-day format. His runs are neither as plentiful nor coming as quickly as they did when he was elevated, a little controversially, to the captaincy. His overall strike-rate as captain is 81.89 but that has dropped to 75.47 since the beginning of 2013.
He must now rediscover the form and brio that rebuffed his critics before. But his captaincy in this format needs something else too, a willingness to respond quickly and innovatively which he exhibited a little artificially in the Tests this summer by way of answering critics. Morgan, an engaging tactician, has many supporters, but knowing Cook he will respond steadfastly.
Reuse content