The course of the rest of Jonathan Trott's career will soon be set. In a fortnight or so, it should be clear if there is a viable prospect of resurrecting an international existence which was dramatically curtailed last winter on England's ill-fated Ashes tour.
Trott arrived in Johannesburg three days ago as captain of the England Lions on the first leg of their tour involving two mini-Tests against South Africa A. Their first game is tomorrow against an Invitation XI in the township of Soweto.
The perennial debate provoked by his return to the country of his birth – where he played for the under-15 and under-19 national teams before emigrating at the age of 22, will be  utterly overshadowed.
All that will count is whether Trott has overcome the stress-related condition which reached its dreadful nadir in Brisbane during a distressing opening Test against Australia in November 2013. By its end he was on a plane home, having twice been cheaply dismissed by Mitchell Johnson, the left-arm fast bowler, who unleashed the forces of hell in the form of a ferocious bumper attack.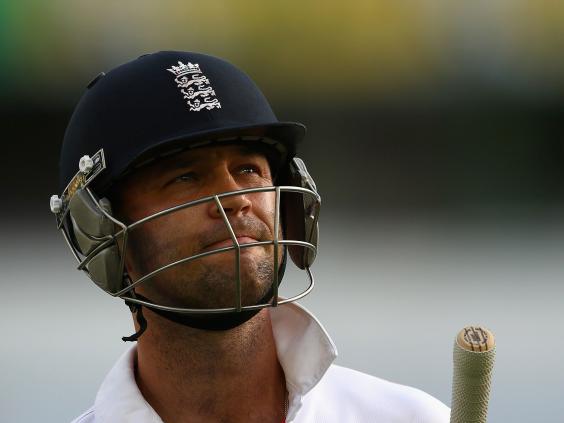 In offering Trott this unexpected opportunity, the selectors must  realise that there is a chance of a lion being led to the slaughter. It may be their way of saying thanks for all the memories, but that somehow seems doubtful if they are staying true to their avowed policy that the Lions are the pathway to the full England team.
Along with the rest of his squad, Trott was at the Wanderers ground yesterday watching puddles form on the outfield during a typical lightning storm. The Lions need all the preparation available with only tomorrow's practice match before the first mini-Test, over four days, starts on 11 January.
Trott must consider that this represents a chance perhaps to extend a career of 49 Tests which brought 3,763 runs at an average of 46.46. All he has said on the subject so far was contained in an interview with the England and Wales Cricket Board shortly before the start of the tour.
"I don't want to look any further than the end of January when this tour ends and we'll see how we go from there," he said. "This Lions tour is exciting, it's another opportunity, I suppose. I think it is important. I see it as a good chance to go out there, work on my game and hopefully impress the selectors.
"I'm not so sure about proving and showing – I think it's more about getting back into the mix of things and travelling again and playing in new teams."
If a Test recall remains highly  improbable, it seemed out of the question when England's management convened in the bowels of their Brisbane hotel in late November 2013 to announce that Trott had departed the Ashes tour.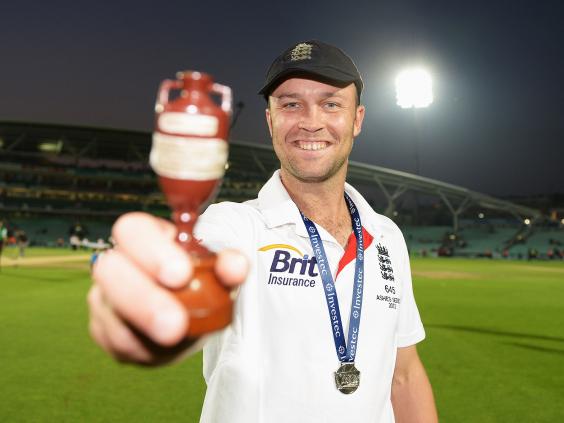 It was revealed that throughout his life as an international batsman he had managed a debilitating condition which had again afflicted him on this trip.
Fatefully, it was decided that he was fit enough, or in truth well enough, to play in the first Test at the Gabba. That misconceived belief unravelled swiftly and worryingly. Johnson was rapid and hostile, and Trott, already vulnerable, had no response. Here were two men who had both been voted the International Cricket Council's player of the year but this was a mismatch.
Trott went home and the  nature and depth of what he was suffering from began to change. It was suggested that he had been suffering from burn-out, the relentless grind of playing at the top level, the travel, the practice, the hotel rooms. Thoughts of Johnson faded.
One return for his county, Warwickshire, at the start of the season was aborted. Trott emerged blinking into the sunlight again at the end of June and finished the summer with two consecutive hundreds. It was that which convinced England to give him a chance to continue his rehabilitation with the Lions.
Runs this month will not guarantee anything. Trott's Test place at No 3 has been filled adeptly by Gary Ballance. Perhaps Trott should reconcile himself to a few years with Warwickshire.
Marcus Trescothick was only 30 when his stress-related condition – although it seems not to be similar – forced him to end an auspicious England career. But he has flourished with Somerset and these days seems the picture of relaxation and fulfilment.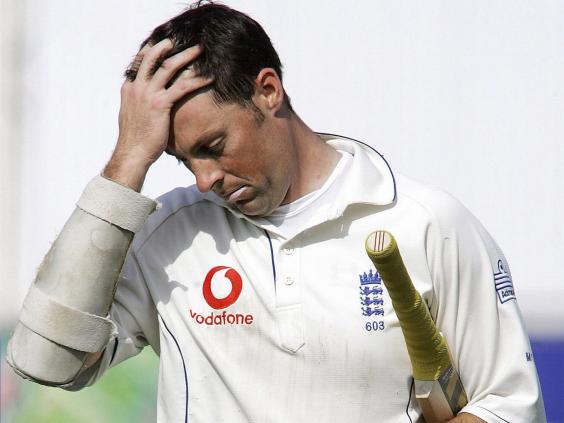 Trott has always indicated that he wants to play for England again, as if there were unfinished business. It would be a gamble if it were to reach that stage but the two matches in South Africa will tell all concerned something.
It may help that Trott also has the responsibility of leading an ambitious squad in which there was no other obvious captain among the developing players. Indeed, the captain for the five one-day matches against South Africa, starting on 25 January, has still not been named, which might say something about the long-term planning.
On the face of it, the Lions look strong. Their bowling attack contains the Yorkshire pair of Liam Plunkett, who was in the England team again last summer until he was injured, and Jack Brooks, the leading English wicket-taker in the Championship first division last summer. It is often said that Brooks is not an international bowler but his career has been one of defying all expert judgement.
There will be particular focus on the form of all the opening batsmen, Sam Robson, Adam Lyth and Alex Lees with an England Test place at stake. Robson is the incumbent, Lyth the chief pretender, Lees the long-term prospect.
Trott's hard-earned wisdom and experience could help them more than himself. Maybe that is what the selectors have in mind.
Reuse content