After escaping from Lord's by the skin of their teeth, Sri Lanka are ebullient. The draw which they secured with nine wickets down – and briefly they had lost the match until a review altered the verdict on the 10th wicket – has offered them hope that someone is watching over them.
"The way we fought and the way the boys showed their character was good," said Angelo Mathews, the captain, in Leeds. "Our bowling, batting and fielding – we still can improve all three departments. It's going to be our last game in England for the summer. We look forward to giving them a good fight and hopefully win it."
Sri Lanka insist they would not happily settle for the draw, which would leave their honour intact at 0-0. If the surface the day before the match was any yardstick, wickets will be much easier to come by at Headingley and bowling will once again seem like a profession worth pursuing.
"I think it gives us a chance as well," said Mathews. "We've got some good seamers. Rather than make it a flat wicket, it's always good to have a sporting wicket where both teams have their chances."
A sporting pitch, however, should favour England. For all that Shaminda Eranga bowled the second most probing spell at Lord's (next to Jimmy Anderson's on the fifth afternoon) their seam attack is all but bereft of menace and pace for England international batsmen in their own country.
The moving ball, on the other hand, will test the methods of Sri Lanka's order in a way that may surprise them after the docility of the surface they encountered in the first Test. The feeling remains that the tourists, in some ways, feel badly treated.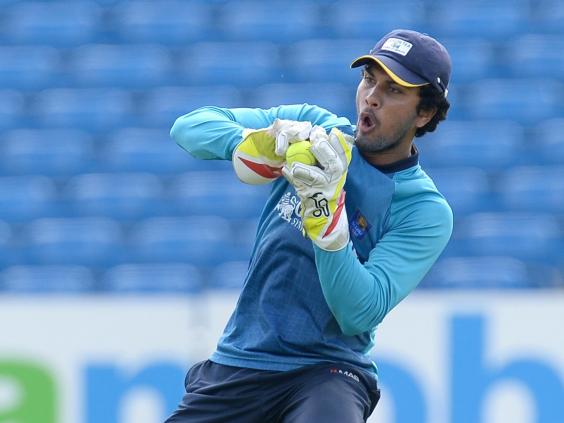 They were miffed a fortnight ago at the reporting of Sachithra Senanayake over the legality of his action and suspected England were at the root of it. Alastair Cook, England's captain, did not back down when he said: "Everyone saw his action and I think concerns were raised – you only had to watch TV and see that. We as players have no power to report anyone. It's down to the umpires and the match referee. I know that for a fact. So we can't say anything, it's down to the ICC and the umpires on the day."
Although Senanayake is not in the Test squad and was never likely to be selected, his presence is all-pervasive. Sri Lanka refused to take questions on the issue, stating the matter had been "amicably resolved" with the England and Wales Cricket Board. Mathews insisted that relations between the two teams were friendly, though strained might be a more apposite description: "England play it hard and we play it hard. When you pass that white line, it's about trying to win."
The tourists can again expect plenty of short, rapid stuff aimed at their throats and ribcages and if there is a little life in the surface the friendly relations could soon recede.
They will be forced into one change with Dinesh Chandimal, their erstwhile Twenty20 captain, taking over as wicketkeeper from Prasanna Jayawardene, who broke a finger at Lord's. Chandimal has kept in seven previous Tests and may strengthen the batting.
Reuse content