England head coach Trevor Bayliss expects there to be no lingering animosity in the one-day international decider against Bangladesh in Chittagong on Wednesday.
There was plenty of ill-feeling in Bangladesh's 34-run victory on Sunday, which squared the series at 1-1, when England captain Jos Buttler and his deputy Ben Stokes were involved in separate flashpoints.
But Bayliss suggested that if either side continued the feud, it would have a detrimental impact on their chances of emerging victorious.
He said: "It is a deciding game. I don't think that incident in the last game will have too much effect. They are professional players. They have all been through it before.
"I think if anyone gets caught up in that type of thing, it will be an advantage to the other team."
Buttler was given an official reprimand by the International Cricket Council after retaliating to what he felt were excessive celebrations by several Bangladesh fielders following his dismissal on review.
However, his opposite number Mashrafe Mortaza and batsman Sabbir Rahman were fined 20 per cent of their match fees for their part in the incident.
Bayliss has no problems with Buttler, skipper for the three-match series in place of the absent Eoin Morgan, standing up for himself but has urged the 26-year-old not to cross the line.
Bayliss said: "He got a slap on the wrist and I am sure he will be doing his best to stay out of trouble in the future.
"I haven't read the match referee's report but the (Bangladesh players) were fined and Jos was warned for retaliating and that in itself tells a bit of a story. I think Jos wearing the captain's hat was not going to take it lying down.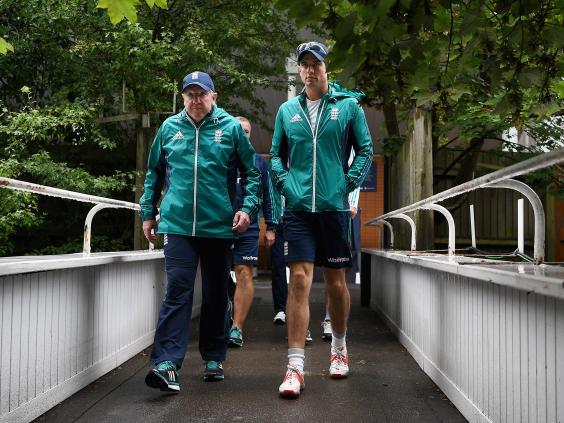 "You only have to watch some of our pre-match football matches to see the passion he has got. I have no qualms about the passion he shows. He has to be a little more careful about how he reacts.
"(But) we are not going to back down from anything and certainly we have some characters in the team who will not back down."
There was further controversy at the end of the match when the players were shaking hands as Stokes seemed to confront Tamim Iqbal.
Reports suggested the Bangladesh batsman had shoulder barged Jonny Bairstow but Bayliss said England's vice-captain for the series was reacting to separate remarks made against the tourists.
Bayliss said: "There were some other comment made, nothing to do with the report. Stokesy to his credit was the one trying to get clarification on what they actually meant. It was not directed at him personally but he was the one standing up for his team-mates."
PA.
Reuse content