This is cricket from the land of fantasy. No sooner had England scored 408 against New Zealand in the first one-day international of the summer, the highest total in this country, than both sides made a combined 763 in the second, by more than 100 runs the highest match aggregate here.
Nor should it be forgotten that these thrilling spectacles have followed two captivating Test matches, which featured entertainment and high quality. The Ashes, starting in 24 days, has something to live up to. The third in this lip-smacking ODI series is today.
What has happened here is that both sides have signed up to an unwritten contract that they will play attacking cricket and keep playing it until the cows come home. In Tests this needs to be tempered slightly by the need to preserve wickets and the recognition that it is a two innings affair, but in the limited overs format it seems that anything goes.
There are several influences at work. The first is the invention of Twenty20 whose necessary habits and improvisations have infiltrated the 50-over game. Then there are bat sizes, lighter but bigger and capable of hitting the ball further than ever before in the right hands.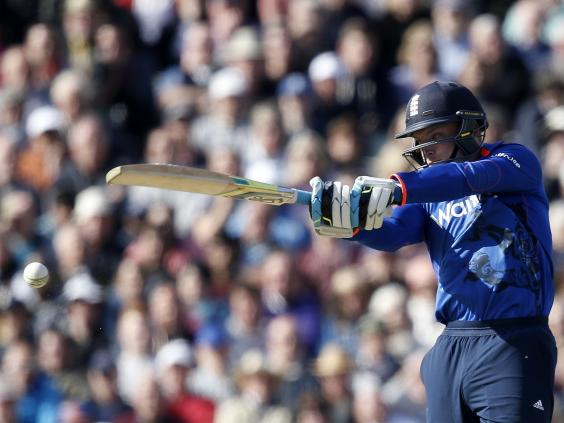 Perhaps the most significant is the change in fielding restrictions. When they were first introduced in 1992, five players were allowed outside the fielding circle. The reduction to four in late 2012, for the 35 overs that Powerplays are not in force, caused a dramatic change in direction which it took England much too long to embrace.
Their conservatism was witnessed in all its futility at the World Cup earlier this year. Now they have changed their approach with the zeal of all converts.
Paul Farbrace, England's acting coach who has been instrumental in the change in policy in consultation with Trevor Bayliss who arrives to take charge shortly, said yesterday:  "Of course the fielding restrictions are tough on the bowlers. Bats are getting bigger, balls are going further. But it is exciting to watch.
"I think anyone who has been to these two games will think, 'Crikey, that's a fantastic advert for the game of cricket and I want to watch more.' We want to entertain, we want to win and we want people coming back to watch more games.
"The thing we've talked about is intent, that's all we've talked about. We haven't sat down and talked about plans, or how we're going to play, how many runs we want to be at certain overs – all we talk about is good strong shots and play with good intent. And if we play well enough, we'll win the game, if we haven't we'll lose the game."
It cannot always be like this, of course. Batting in such an unfettered way will sometimes lead to downfall, as New Zealand found in chasing England's large total at Edgbaston last week. Bowlers, as they have throughout history, will find some way of restricting the batsmen's advantage and the best bowlers, as the estimable Trent Boult has shown for the Kiwis, will usually find a way.
Since restricting the batsmen is so difficult sides may simply forget the whole idea and seek wickets to curb run rates (which is the oldest ploy in all cricket). This will lead to more attacking fields, a dangerous tactic but ultimately perhaps a worthwhile one. Farbrace said: "The skilful bowlers are still taking wickets, Boult is a very skilful bowler and he's bowled brilliantly in both games. The skill level that the batsmen have taken the game on to, it's up to the bowlers now to try and match it, skill for skill.
"When it started in T20, batsmen were dominating and then bowlers have learned to bowl wide yorkers, slower balls, back-of-the-hand. Every aspect of the game is getting more skilful as people are seeing what they're capable of achieving. Bowlers will catch up and it will be up to the batsmen to take it on again."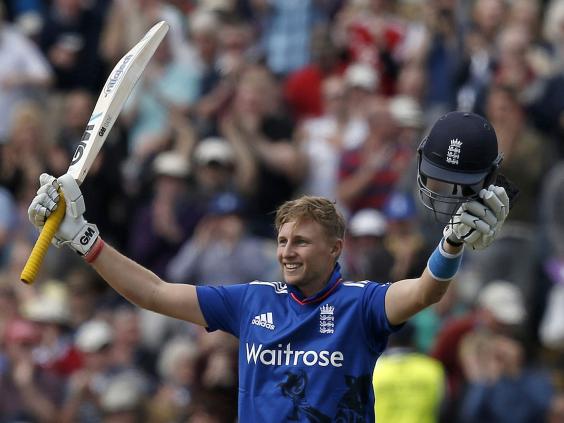 It has helped that England now have in their ranks young players brought upon Twenty20 cricket and the freedom that encourages. But there still has to be discipline and rigour amid the mayhem, and Farbrace made a telling point. Batsmen might play outrageously but men such as Joe Root, Kane Williamson, Ross Taylor also observe the proprieties.
"I'm really, really pleased with how the guys went about it, because the intent and the way they kept going and the way people down the order kept going, kept playing strong cricket shots," said Farbrace. "That's the great thing about Rooty's innings that set us up on Tuesday, it was proper cricket shots.
"A hundred off 71 balls without slogging, playing strong shots and we saw that again tonight, Kane Williamson and Taylor, the way they played, they play strong cricket shots. You err off the stumps and they hit you both sides of the field.
"And that's something our players have started to do, they've started to take that on. Until you let yourself go and have a real go at it, you never know what you can achieve. If you always play cautiously, you'll get cautious, if you play safe, you'll get safe. It's not gung-ho, we're not just slogging across the line."
There you have it. England perhaps have New Zealand to thank for this and they may well yet lose this series. But something has happened in English cricket lately. It may not be quite perfect but it is wonderful.
Reuse content