There was a time when Stuart Broad was thought of as a future England all-rounder, with some claiming he might one day bat as high as six. Now few could argue that he should be England's number 11.
Four years ago he was a centurion at Lord's, his 169 against Pakistan seemingly the sign of great things to come, his dismissal for three on the same ground today means he has yet to reach 50 in his last 30 innings.
While early career predictions about Broad's future batting prowess may well have been optimistic and his heavy work rate with the ball over the years has given him less scope to work on it, few could have foreseen his dramatic decline.
His most recent slump in form can be traced back to last summer when he took a nasty blow to the face while batting, the ball squirting between the peak of his helmet and the grill and leaving Broad with a broken nose and badly bruised face.
Little bit sore this morning but not too bad! Doc did a great job with the stitches. On to The Oval! (With a mask) pic.twitter.com/PH3kiCqufX

; Stuart Broad (@StuartBroad8) August 10, 2014
The delivery from Varun Aaron has, in Broad's own words, given him nightmares, his aversion to the short ball plain for all to see, and his batting has duly suffered – he has only once scored more than 10 since that incident with his ODI performances equally poor.
"I have had nightmares about it. I have had times when I have felt the ball just about to hit my face in the middle of the night. It has been quite tough," said Broad in a recent interview.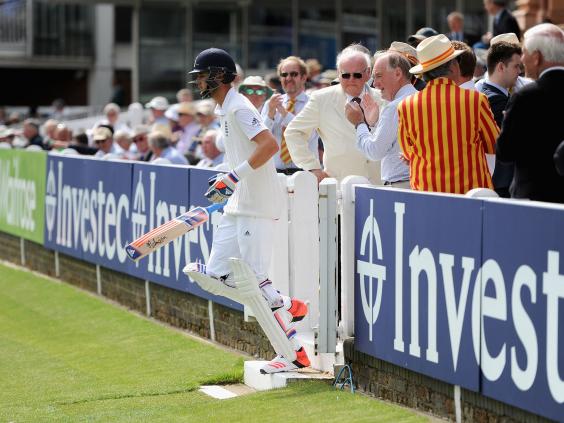 While England's current batting riches, with Moeen Ali batting as low as eight, mean Broad's ongoing struggles at the crease have not overly impacted the team, there can be no denying his halcyon days with the bat are long gone and that perhaps he should get used to a future as England's new number 11.
Reuse content