So far the summer for Mark Wood has gone like a dream, with the Durham fast bowler playing a significant part in helping England into the semi-finals of the Champions Trophy.
It's a welcome turn of events for the 27-year-old, whose career was in the balance following a nightmare run of injuries that forced him to have a third ankle operation in 12 months last winter.
Wood, though, has come back from that ordeal better than ever it seems and he has been outstanding in England's past two matches, with his haul of four for 33 against Australia at Edgbaston last Saturday the best of his international career so far.
No wonder then he is eyeing a return to England's Test team for the series against South Africa starting next month and is already thinking of taking on Australia again in the Ashes this winter.
Wood's first taste of Ashes cricket came in 2015, the summer he announced himself on the international stage and sealed England's series victory with the final wicket of Nathan Lyon in the fourth Test at Trent Bridge.
"I am thinking about the Ashes – of course I am," he said. "If I can do well in a white-ball tournament like this, and then back it up by being consistent with the red ball, I'd love to get back in the Test team later in the year."
With Chris Woakes likely to miss the first two Tests against South Africa with a side strain, Wood may find himself back in the team for the opening match of that series at Lord's starting on July 6.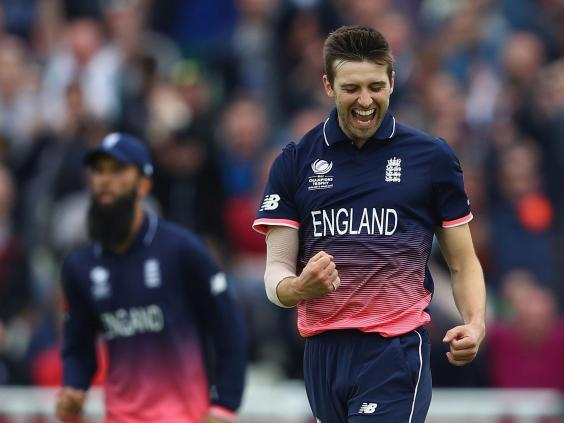 "We'll have to wait and see," he says. "Chris has been a chief bowler, and a chief man in the one-day attack as well, so it means you have to step up. If he does miss out, hopefully my name will be in the hat and I might get a chance."
That seems more than likely after his performances so far in the Champions Trophy, where Wood's success in getting key batsman out has been crucial to England's progress.
Of the big names to have fallen to him in the past two matches are New Zealand captain Kane Williamson, his Australian counterpart Steve Smith as well as David Warner and Glenn Maxwell.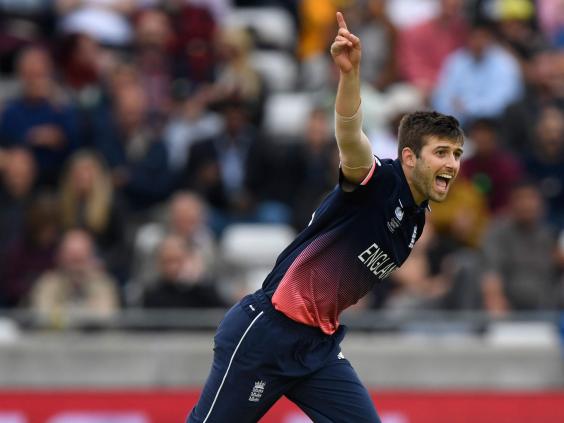 It's no surprise then that Wood is the first man Eoin Morgan, England's one-day captain, throws the ball to when he needs a big breakthrough.
"It's a nice feeling to have the confidence of the captain – sub-consciously I don't know if it makes me try a little bit harder, but at the moment I seem to be getting some of the best players out," he said.
"You push your shoulders back, puff your chest out a little bit, you feel like the captain really needs you and you want to be the man who changes the game, and that's what I've tried to do. It's a nice knack to have and hopefully I can keep it up."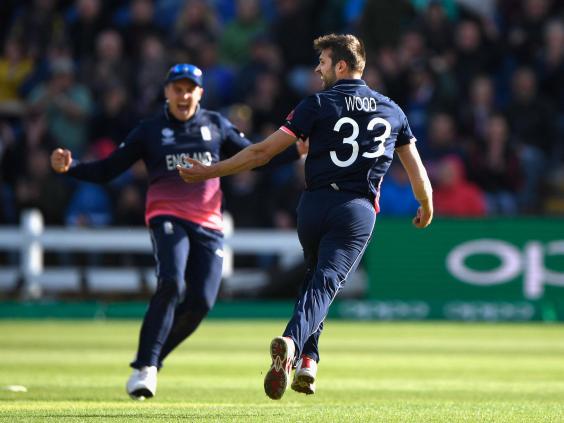 England will hope Wood can do just that when take the field in Cardiff on Wednesday.
Wood and his team-mates will head into that semi-final as clear favourites as they aim to take another step closer to landing England's first-ever major global 50-over title.
Yet if you thought that might burden them with unbearable pressure, Wood is clear this group of players are not only relishing the challenge but having the time of their lives in the process.
"It's fantastic," he says. "We've got one hell of a team and I absolutely love being part of it. It's great to be part of a team with so many game-changers, whether it's with the bat or ball. It's a great thing to have so many match-winners."
The one concern with Wood has always been injuries and his ability to string together successive games.
However, he is feeling good right now. "My body's holding up really well," he said. "The backroom staff have been fantastic since I've come back into the set-up - they roll me in sellotape and wrap me in bubble-wrap between games, and hopefully I'll be ready for the semi-final."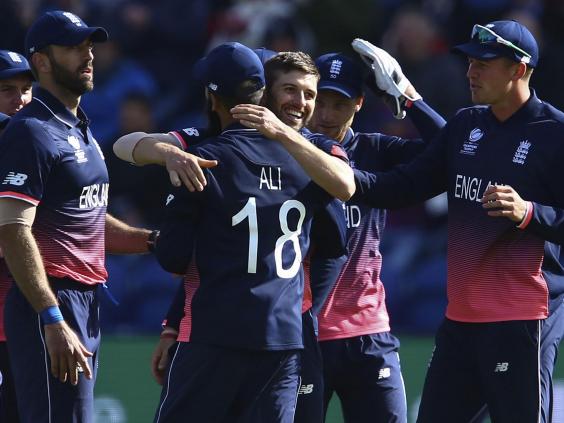 England's bowlers produced perhaps their most complete collective bowling performance of recent times against New Zealand in Cardiff last Tuesday.
And it's a venue they hope will be kind to them again. "We take confidence from our last game there," said Wood. "We know the conditions and the dimensions of the ground, but Cardiff's been good for us, we feel like we're going to do well there."
Reuse content