James Vince needs no reminding of the harsh realities of international cricket following a trying first Test summer in 2016. The Hampshire man played in all of England's seven Tests but, at times, looked ill at ease under the intense glare that follows the national side.
So easy on the eye is his batting, though, that a return to form in county cricket will see the clamour to thrust him back into that spotlight resume.
Vince scored 212 runs at an average of just over 19 and despite showing flashes of the style that have made him one of county cricket's most watchable batsmen his weakness outside off stump was brutally exposed by both touring sides.
His trudge off the field after being dismissed for a duck by Yasir Shah at the Oval suggested that it could be some time before he returns to national service but the flaky nature of England's batting this winter means this particular leave of absence could be a brief one.
Speaking to Independent Sport from Dubai, where he will captain the South in their three match one-day series against the North which starts on Friday, Vince is in no doubt that runs will be his one and only bargaining chip with the England selectors.
And with all in attendance in the Middle East, his 125 off 85 balls against the UAE on Wednesday suggests he's already in the mood.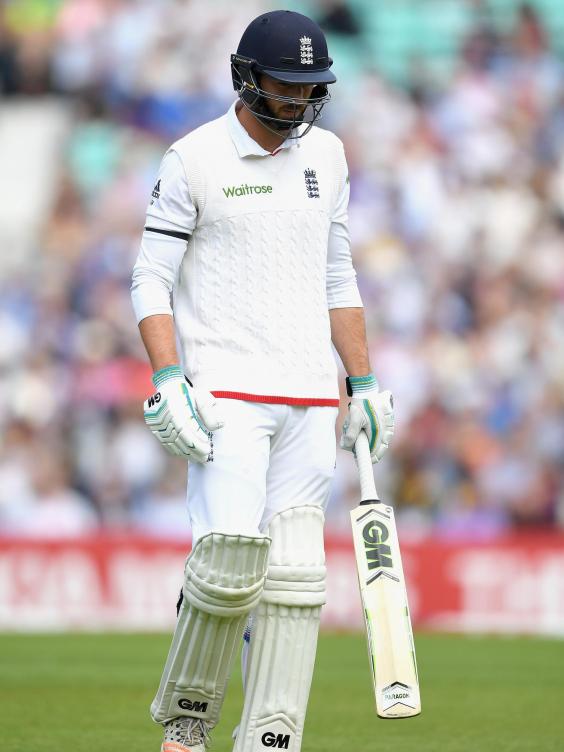 "It (last summer) was good and bad," he says. "It was great to be involved obviously and play but I don't think I performed as well as I could. It has given me a taste of it and now that I have had a winter off it gives me that extra drive to get back into the side.
"The one-day side are playing really well and that's a really tough side to try and get into. I've got to do some heavy run-scoring with Hampshire before I get back in the fold but I guess opportunities like this (the North v South series) are great in making sure that if someone gets injured or someone is out of form that you're the next one in line.
"In terms of four-day stuff, I'm really looking forward to trying to get some runs on board. I need to have a good summer to get my name back in the fold."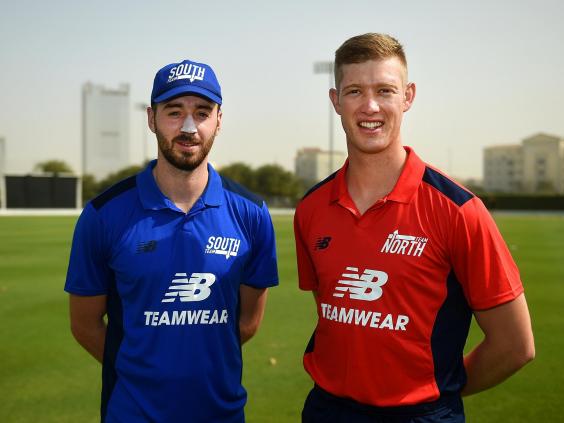 Attempting to iron out technical flaws during a Test summer is notoriously difficult with matches now coming along with the frequency of London buses in rush hour.
Vince also admits that having your technique picked apart over the course of a series – first by bowlers and then in the commentary box – made his entrance into Test cricket all the more difficult.
I didn't feel completely out of my depth, I just wasn't capitalising when I was playing well 
"I had a few starts and that was probably the difference between having a half-decent summer and the one I ended up having," he says. "When I did get in, I got to 30 or 40 and then got out. Had I converted one of those to a hundred, or even just two of them into 70 or 80,  then I would probably have had different outlook on how things went.
"I certainly didn't feel that if I had carried on playing I would never have scored a run. I didn't feel completely out of my depth, I just wasn't capitalising when I was playing well and getting in.
"The scrutiny is huge and once someone says something once in the media everyone jumps on it. It's different from anything else I've experienced before but the margins are pretty small.
"Like I said, if I had converted a couple of those starts then maybe people would have focused a bit more on the positive stuff. If you're not scoring heavily, though, you're going to get criticised. I suppose that's one of the reasons Test cricket is harder. If you get another chance you're more aware of what's coming your way."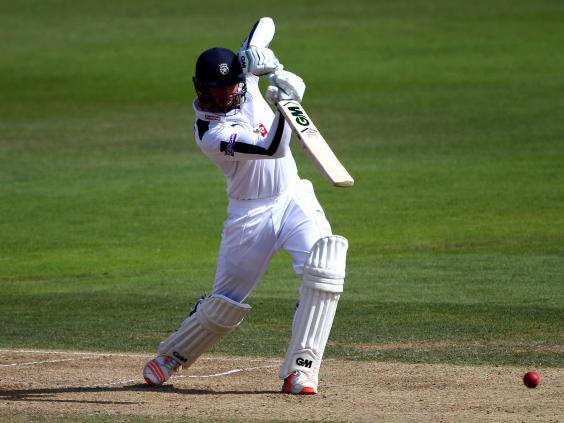 A lot of balls outside off stump are probably the most likely thing coming Vince's way in county cricket.  Matches against Yorkshire, Middlesex and then Yorkshire again means his technique will be tested rigorously in the opening weeks of the season. 
But a winter spent fine tuning his game – a rare opportunity given the non-stop nature of the modern schedule – means he should be in the best shape possible to catch the eye of the England selectors.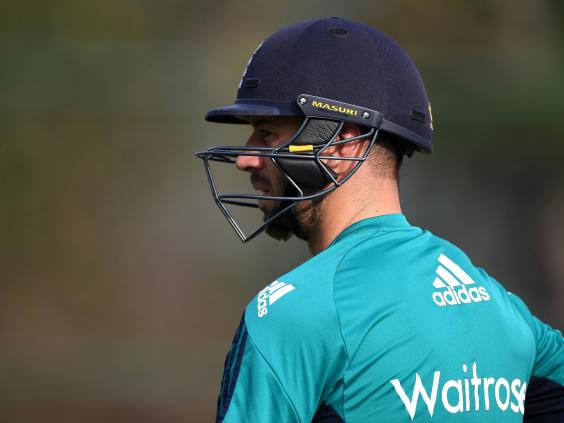 "I haven't really had a winter where I've been able to work on my game with Hampshire," he says.
"I had block before Christmas and a block after the Big Bash (Vince played three matches for the Sydney Thunder) where I've been able to work on the areas of my game that I think I needed to work on. I'm feeling good."
It was runs scored in county cricket that propelled Vince into the selectors' thinking. With a summer of county cricket beckoning, Vince will hope he's taking one step backwards to take two steps forwards.    
Reuse content