England are about to play their 100th Test match against New Zealand. Unlike many of its predecessors, this anniversary will fittingly be a contest between equals and it has been lent an additional allure by the turmoil accompanying it.
The home side cannot shake off the spectre of their most illustrious and controversial player, while they are also searching for a coach in time for the Ashes, for which this series is acting as a crucial curtain-raiser, after dismissing Peter Moores.
That quest may have grown tantalisingly close to its end with reports that approaches have been made to Jason Gillespie, the Yorkshire coach. Gillespie remains the outstanding favourite, if not the only plausible candidate. Meanwhile, New Zealand may be more settled than their opponents but there is a grave risk of their being  ill prepared.
Alastair Cook, England's captain, was forced to field myriad questions about Kevin Pietersen. The wretched saga continues to dog Cook's team and, while he said that he supported the decision not to select Pietersen, he also stressed that he had not been part of it and denied categorically that he had issued an ultimatum about Pietersen's selection.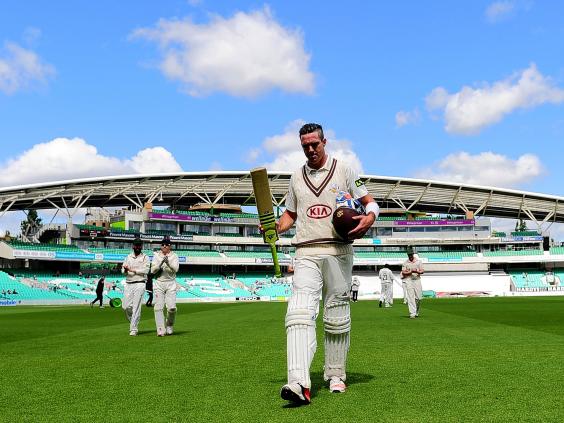 It was a routine day at a press conference. Cook knew what was coming and did not like it, as his interlocutors did not like the fact that he understandably dismissed as an irrelevance inquiries about whether he would be willing to play with Pietersen again. Only a solid England victory in this series will begin to allay the debate – at least until Australia arrive.
Cook said: "There was no ultimatum. I can deny that. I don't know quite where that came from. But over the last 15 months the story hasn't gone away and there's nothing we can do about it as players. The decision has been made ahead of us by Tom Harrison and Andrew Strauss. That was made last week alongside Peter Moores. We've just got to focus on the cricket."
Harrison, the England and Wales Cricket Board chief executive, and Strauss, the new director of cricket, were instrumental in removing Moores as coach and Pietersen from future consideration as a player. Unsubstantiated rumours were rife that Cook threatened to go if Pietersen returned. "I do agree with the decision, yes," he said. "But the decision was made by those two. That's what their new roles are, and they made that very clear when they were talking to the team."
Around the time Cook was speaking alongside the caretaker coach, Paul Farbrace, the ECB was reported to be making its first official approach to Gillespie. He and Strauss may meet as early as tomorrow.
Farbrace said he would like the job but would be happy to continue as assistant, the role he was headhunted for under Moores. "I have got an opportunity over the next couple of weeks to take on this role," he said. "As a coach you want to aspire to be as good as you can be and work at the highest level aspossible. I said last year I wanted to work with the England cricket team. Whatever the job is at the end of this process I am very happy with."
Cook and Farbrace were at pains to point out that New Zealand will not be easily swept aside. The tourists have made huge advances in the past two years, but the bare fact remains that they have won only eight of the previous 99 matches against England, and only four over here.
Brendon McCullum, the New Zealand captain, said: "We are excited, a Test at Lord's is something very few people get the opportunity to play in – such an amazing ground, such character.
"There are challenges coming from the IPL [where a number of the squad have been playing] but it was only last year when we went to West Indies and got 500 in the first innings, so it can work as a positive as well. It's certainly not an excuse.
"Yes, we would have liked a bit more [warm-up] but we have been playing cricket in pressure environments. The guys are very professional."
Reuse content