Moeen Ali's decision to wear wristbands in support of Gaza during the third Test yesterday must rank fairly low on the list of potentially inflammatory sporting-political gestures.
Yet this morning Moeen has found himself sitting in lukewarm water turning hot after the ICC objected to his pro-Palestinian show of sentiment. Cricket's governing body has banned the all-rounder from wearing any wristbands which displaying political messages.
Cricket has always been particularly sensitive about the crossover between political action and events on the field. In the 2003 Cricket World Cup, the Zimbabwean pair of Henry Olonga and Andy Flower chose to sport black armbands "mourning the death of democracy" in their country.
The Zimbabwe cricket union responded promptly and curtly by giving the two protesters a public dressing-down. Olonga was forced into hiding and fled the country, whilst Flower left Zimbabwe and began the journey that would culminate in his becoming England coach.
45,000 march for Gaza in London
45,000 march for Gaza in London
1/12 Protest for Gaza, London

2/12 Protest for Gaza, London

3/12 Protest for Gaza, London

4/12 Protest for Gaza, London

5/12 Protest for Gaza, London

6/12 Protest for Gaza, London

7/12 Protest for Gaza, London

8/12 Protest for Gaza, London

9/12 Protest for Gaza, London

Getty Images

10/12 Protest for Gaza, London

11/12 Protest for Gaza, London

12/12 Protest for Gaza, London
But how do other sports deal with their athletes suddenly and shockingly displaying thoughts more complex than ball on bat or foot or racket? What happens when feet usually saved for physical dexterity are planted firmly and metaphorically in mouths?
Football
The beautiful game has long displayed an often sensitivity to the power of political gestures. In November 2013, Ahmed Abdel Zaher of the Egyptian giants Al-Ahly scored against South Africa's Orlando Pirates in the African Champions League final, putting the Cairo-based club on course for their eighth continental crown.
His scoring celebration however brought opprobrium – Zaher raised four fingers in a gesture of solidarity for the hundreds of Muslim Brotherhood supporters killed in August 2013 at the Rabaa al-Adawiya Square mosque. Despite having four years left on his contract, he was suspended and put up for sale by Al-Ahly.
Robbie Fowler is more commonly remembered for his infamous touchline-sniffing celebration in the 1999 Merseyside derby. But two years earlier the striker found himself the object of less-justified anger.
After netting against SK Brann in the 1997 European Cup-Winners' Cup quarter-final Fowler rejoiced by lifting his shirt to reveal a message of support for striking Liverpool dock workers, who had been holding out for 18 months due to a pay dispute.
Fowler's populist gesture was well-received in his home city – but UEFA predictably acted as killjoys, fining him a symbolic £900 to express their disapproval.
Paul Gascoigne never strayed far from controversy during his often brilliant, more often chequered career – and even found time for a politically-charged gesture of his own. Playing for Rangers in the Scottish derby in 1998, the Geordie scamp mimicked playing the flute – a Loyalist symbol.
Rangers took an appropriately dim view of the celebration, fining Gascoigne £20000. More worryingly, he was also subject to IRA death threats.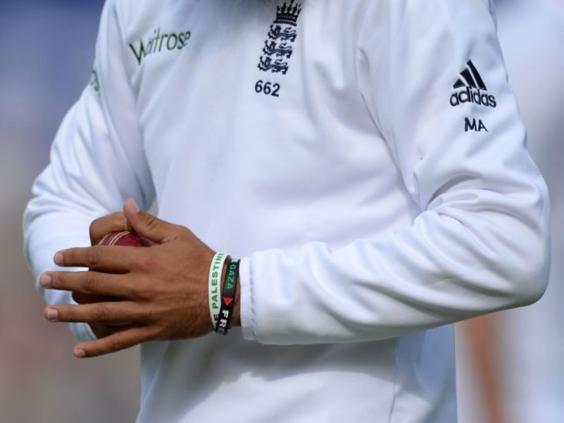 Athletics
In 1968, track and field became host to one of the most iconic of all political gestures in a sporting environment, when Tommy Smith and John Carlos raised their arms in silent protest against racial discrimination on the podium of the 200m in Mexico City.
The International Olympic Committee issued a stark and brutal rebuttal of the two athletes' salutes, calling them "a deliberate and violent breach of the fundamental principles of the Olympic spirit."
Less well-known is the story of the third man on the podium. Silver-medallist Peter Norman expressed his support for Smith and Carlos by wearing an Olympic Project for Human Rights badge – and was punished by being prevented from ever competing in another Olympic Games.
Norman died in 2006 – but a posthumous apology was issued in August 2012 by lawyers in Canberra.
The IOC's attitudes towards the inevitable mixing of politics and sport do not appear to have changed greatly in the 46 years since the Mexico City games. Prior to the 2014 Sochi Winter Olympics, the governing body sent out a missive to all of the competing nations, reminding them that "No kind of demonstration or political, religious or racial propaganda is permitted in any Olympic sites, venues or other area" and expressly forbidding any protests against Russia's anti-homosexual "propaganda" law.
Cycling
Moeen Ali is not the only sportsperson to have been reprimanded recently for a pro-Gazan gesture. Mohd Azizulhasni Awang's "Save Gaza" cycling gloves that he wore in the men's track cycling sprint at the Glasgow Commonwealth Games drew a swift response from his team , who threatened him with expulsion were he to repeat the act.
Sport's governing bodies are clearly in a difficult position when it comes to responding to overt political gestures. Often they get it right – in the case of Nicolas Anelka's quenelle gesture, for instance. But what seems to be too often forgotten is that athletes are not supple-bodied robots, capable of outstanding feats of endurance yet incapable of free thought. The history of attempted protest followed by crushing objection and suppression on the part of governing bodies is a shameful one – but perversely, it also shows the power of sport as a political tool. Try as they might, sport's rulers never will be able to separate their games from political influence.