There was a carnival atmosphere as Middlesex welcomed the revamped Twenty20 competition to Lord's with a double-header against Essex and Sussex.
Aside from finals day, when three games are played in one day, the concept had never been tried before in English cricket. Yet despite the bright sunshine, the spectre of corruption hung over proceedings like an ash cloud.
The choice of opponents, two of Middlesex's main rivals in the South Division of the NatWest T20 Blast, gave an unwelcome reminder of the seedy side of the game. Sussex, of course, are one of the sides implicated in the latest round of allegations, which centre on their former batsman Lou Vincent.
The New Zealander has given the International Cricket Council's Anti-Corruption and Security Unit (ACSU) details of match-fixing across five countries from 2008 to 2012.
Three games in England are under investigation. Two involve Sussex – a Twenty20 and a 40-over contest, both from 2011 – and a Lancashire T20 from 2008, when Vincent was playing for the county. It is understood no player other than Vincent is under investigation for wrongdoing in these games. However, the timing of the latest match-fixing revelations could not have been worse given the publicity the England & Wales Cricket Board have given to the new-look version of their most high-profile competition.
Essex, who won the first match of this double header by eight wickets, are another club who have been scarred by corruption. Mervyn Westfield, their former bowler, spent eight weeks in jail in 2012 for spot-fixing during a 40-over game against Durham in September 2009. Only last month, Danish Kaneria, the former Pakistan leg-spinner found guilty of grooming Westfield, failed in his High Court bid to overturn the verdict of an ECB disciplinary panel which handed him a life ban.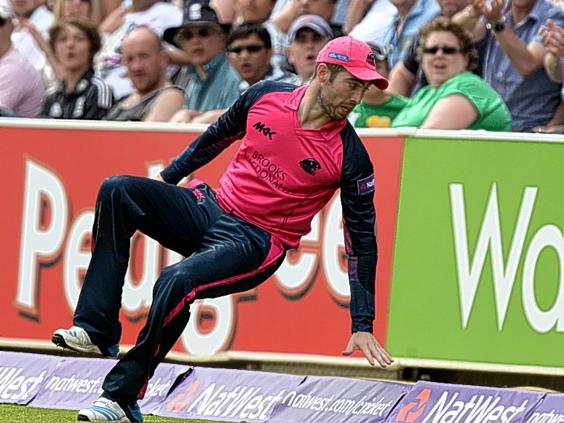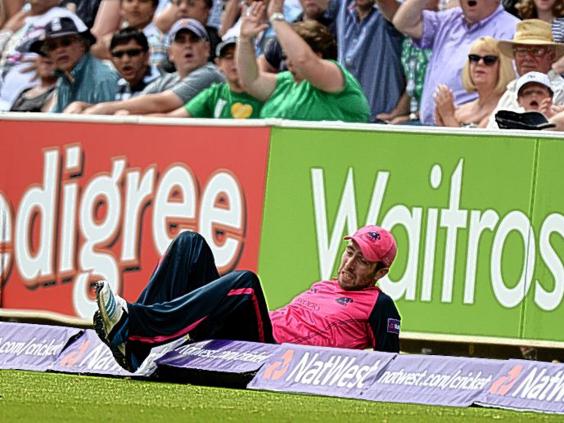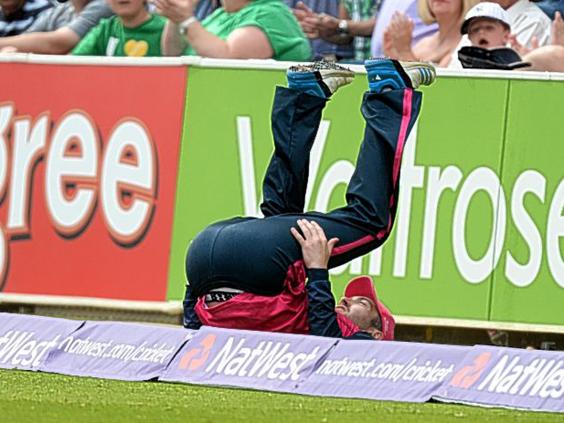 Despite a handsome win for Essex at Lord's, it was indicative of the day that Ravi Bopara was forced to field questions about the topic de jour and not the unbeaten 45 from 24 balls which sealed victory for his side. But the England batsman spoke well, saying: "Nobody wants this, it's a beautiful game. The last thing we want to do is put fans off. We want to keep this game as clean as possible and keep the fans enjoying it. It's a horrible place to be when the fans are questioning everything."
Shifting uncomfortably in his chair beside Bopara was Mark Pettini, also chosen to speak after an unbeaten innings of 95 which underpinned his side's successful pursuit of 181.
Pettini was club captain during Kaneria's time at Essex and was one of several players who heard their disgraced former team-mate talking about fixing in the dressing-room. All had dismissed it as "banter" at the time, a naivety which Bopara believes is no longer there.
"I certainly know what to do," said Bopara. "I think it could be drummed into county cricket a little bit more just how important it actually is to report it if something is dodgy. "
Bopara also backed calls from England's Ian Bell to ban communication devices from dressing-rooms for televised county games as is standard practice in international cricket. "We get our mobiles taken off us here at Essex," he said. "You don't need to speak to anyone in half a day. If that's what it's going to take to keep it clean then let's do it."
With a gap in the Indian Premier League schedule thanks to the impending result of the election in the country, the T20 Blast has a global audience this weekend. Both games at Lord's yesterday were shown live on Star Sports in India. It is such exposure that makes county games vulnerable to illegal bookmakers on the sub-continent. However, those watching the action at Lord's for the love of the game rather than flagrant profiteering had much to enjoy.
There were pyrotechnics from Eoin Morgan, who will captain England in the one-off T20 international at The Oval on Tuesday. The Dublin-born batsman struck 77 from 43 balls during a 118-run stand with Dawid Malan, who top-scored for Middlesex with 86 from 57 deliveries.
The home side really should have set Essex a total in excess of 200 after they were 139 for two after 15 overs.But some fine death-bowling from left-arm seamer Reece Topley, who took three for 26, pegged back Middlesex to a manageable total.
Essex made light work of their chase, reaching 90 for one at the halfway point. Bopara, who arrived at the crease when Jesse Ryder fell for 15 on his Essex debut, then hit 23 off his last five deliveries to help the visitors wrap up victory with seven balls to spare.
Reuse content