A quarter past eight in the morning at Mumbai's Shivaji Park and 500 new Sachins – boys and girls alike – are doing their best to take the place of the Little Master.
In the liquid morning sunshine, they bat and bowl, hurl themselves at the dense red soil to stop a shot, and jog around the perimeter of the park where Tendulkar himself sweated blood and tears.
"I have been here since 1973. The first time I saw him play, I could tell," says 65-year-old Sanjiv Bhandare, a coach who comes every morning to help the schoolchildren who turn up. "It was his technique."
Could there ever be another one like him? Bhandare smiles, pauses. As a youngster, he says, Tendulkar would arrive at 5.30am, go through the training exercises, pull a roller over a wicket, do whatever he was told. He would do anything for cricket.
"It depends on patience. It took so much patience to get where he is," adds Bhandare. "Nowadays, boys are only interested in T20. That's not cricket."
As India bids farewell to its greatest ever batsman, there are many who share that view. "You will get players who break his records. But you will never get the calibre of player, or the calibre of person," said Sanjay Desai, manager of the Maratha Darbar restaurant opposite the Middle Income Group cricket club in the Bandra East neighbourhood, where Tendulkar played.
The batsman grew up and lived just around the corner from the ground, in the Sahitya Sahawas apartment block established for Marathi writers such as his father. Tendulkar's brother still lives there, though he has barely spoken to the media in decades. Today, no one answered the door.
The cricketer's childhood friend Sunil Harse also still lives in the flats and recalls playing with Tendulkar and breaking windows. Since making his international debut at the age of 16, said Harse, he had effectively given himself to the country. It was no surprise that some were finding it hard to say goodbye.
"He became like a religion in this country," claimed Harse, making tea in his third-floor apartment. "You go anywhere in this country and there may not be a clinic or a school, but there will be a bat and ball. He was so humble."
India may be an ancient civilisation but it is a young nation. Sometimes it seems its disparate mix of tribes and tongues, castes and clans have little in common. Many have suggested that the nation's cricket team is a source of unity and strength. And the 40-year-old Tendulkar has been its greatest asset.
A few years back, a Mumbai-based political party with extreme views about people not originally from the state tried to claim Tendulkar's success as its own. But the player was having none of it. In a rare act of defiance against an outfit that has seen leading Bollywood actors bow and scrape in order to avoid a shutdown of cinemas where their films are playing, Tendulkar stood firm. He was from Mumbai, he said, but when he played for the national team he represented all of India.
But that does not mean the people of Mumbai don't feel a special bond with the Little Master. And many in this hot, frenetic city, most perhaps, have a favourite Tendulkar story. His old coach Bhandare has this one: "We'd put the coins on top [of his stumps] – one rupee, two rupees – and we'd tell the bowlers 'if you can bowl him you can have the coins, but if you can't then Sachin has them'. Sachin still has those coins."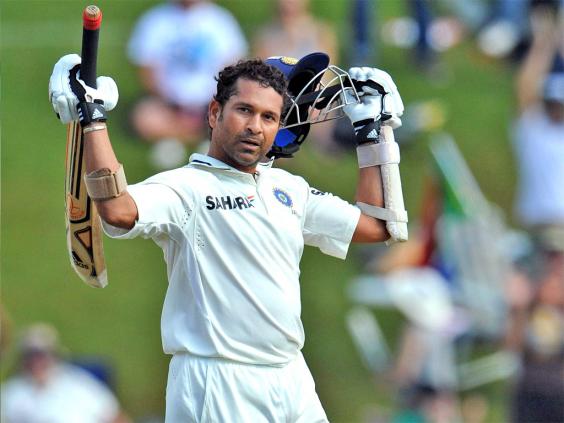 At the Wankhede Stadium, where Tendulkar will start his 200th and final Test match against the West Indies, two groundsmen remember the many years they have worked on the wickets and watched his mastery.
Vijay Tambe, 58, and Lalsuram Jaiswal, 59, were present when Tendulkar made his debut in a Ranji Trophy game, scoring a century. For all his success, they said, he remained polite and respectful.
As to whether someone could fill Tendulkar's shoes, Jaiswal had a thoughtful answer. "There are players coming up. When Sunil Gavaskar went, we said there'd never be another Gavaskar," he said. "But Sachin came and he was even better. So a new person might come up."
If Indian cricket has done well out of Tendulkar, then Tendulkar has also done well out of Indian cricket. A couple of years back, the father of two moved out of the family home and into a custom-built, three-storey house in Bandra.
In order to build the home of his dreams – the granite house is tasteful and subdued – he had to demolish the property that was already on the site. In what people said was a typical Tendulkar move, he wrote to his neighbours apologising in advance for any inconvenience.
Tendulkar is already a member of the upper house of the Indian parliament, one of several appointed members from the worlds of sport, the arts and culture. Some have suggested that Tendulkar could now easily move into politics if he so wished.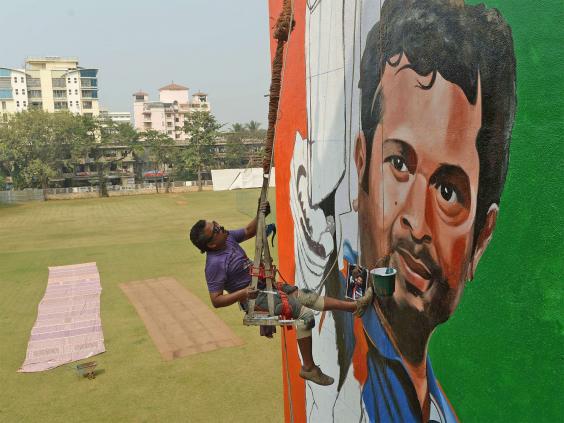 But most of his fans would be horrified were he to venture in such a direction. In a country where, to say the least, not all politicians are universally respected, many would feel let down. "He always did his thing – no factions," said Abdul Rehman, a teacher and one of Tendulkar's neighours in Bandra. "That is what I respect in him the most."
The national team will no doubt try to rope him in as an adviser or mentor. For so many young Indians he is already fulfilling such a role. "He has served his country so well, but everything comes to an end," said 18-year-old Shruti Jakkul, one of dozens of young women who were practising at Shivaji Park, who said she would watch Tendulkar's final game on television with her family.
Her friend Jainisha Bharti, 16, said she admired Tendulkar's attitude, his sense of calmness and cool. She has been playing for two years and has the support of her family, in particular her mother.
"My mother wants me to be the Indian captain," she said. And as for Tendulkar? "We won't get anyone like Sachin," she mused. "We will get somebody but not someone who can serve their country for 25 years."
Reuse content