Bangladesh's most high profile cricketer has handed himself into police amid allegations that he and his wife tortured an 11-year-old housemaid, leaving her with a broken leg and black eye.
Shahadat Hossain, a fast-bowler with the national side, had been missing since early last month.
After making himself known to the police, a court rejected an appeal for bail and Hossain was sent to jail. It came a day after the 29-year-old's wife Nritto Shahadat had been arrested.
Both Hossain and Shahadat deny wrongdoing.
Hossain's lawyer, Kazi Nazibullah Hiru, told the AFP news agency: "We appealed to the court that Shahadat should be released on bail for the greater interest of the country.
"We pleaded that he is not guilty as he was not present on the day the girl was allegedly beaten."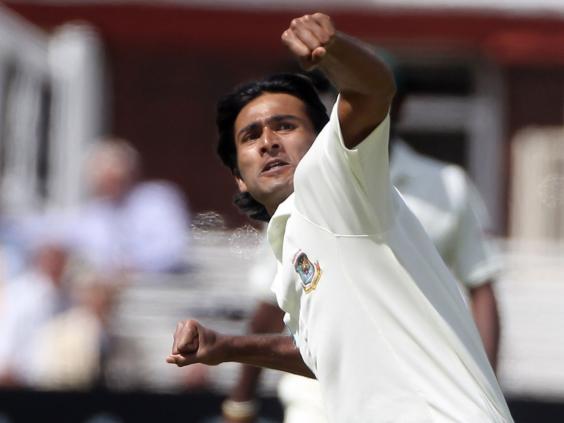 The case was triggered on 6 September when Hossain went to police to inform them that the maid was missing. However, after being located later that day, she alleged she had suffered torture and abuse from Hossain and his wife. Doctors say the girl had extensive injuries including a broken leg and black eye that indicated abuse. 
Police then went to question Hossain and his wife at their home, but they were not there.
The country's cricket board has suspended Hossain from all forms of the game. He has been out injured since May but would have expected to return to the international fold once he had recovered from a twisted knee. He's played 37 Tests for the national side and taken 70 wickets, his name is also on the Lord's honours board for taking 5-98 against England in May 2010.