Moeen Ali was booed when he walked out to bat and when he was brought on to bowl. He was booed whenever he fielded the ball. The abuse was blindly ritualistic, intellectually incoherent and irredeemably depressing, but nowhere near as disturbing as the silence with which it was greeted, from supposed guardians of the game.
The ECB's sustained refusal to respond to the prejudice to which British sport's most powerful role model was subjected by Indian supporters in the final T20 international of the summer is an act of corporate cowardice which casts doubts on their fitness to govern.
The booing of Ali, a proud Muslim and a dignified Englishman of Pakistani descent, in Birmingham, the city in which he was born and lives, was a bleakly predictable product of distorted nationalism and perverted passion. It exposed the cosy myth of multi-cultural harmony and highlighted institutionalised hypocrisy.
The reticence of the ECB to engage with the sensitive issue of an England player, being openly booed as a result of his religion and family heritage, has inevitably been linked to their subservient relationship with Indian power brokers, whose financial and political influence shapes world cricket.
The English game, and by implication our society, has difficulty in dealing with the concept of Ali's overt commitment to his faith, as represented by his luxuriant beard and a reflective philosophy which he insists shields him from the emotional excesses of his trade.
He deserved better than to be patronised by Angus Porter, head of the PCA, which supposedly represents cricketers' interests. Porter apologised for insisting Ali should see the booing as "positive". His initial argument that a player would "rather be booed than ignored" was, frankly, embarrassing.
Ali, who does not wish to take the case further, despite the anger of his father Munir, has conducted himself with impressive nobility. He is inured to racist and Islamophobic abuse, and prefers not to dwell on Blimpish headlines which lecture him in clipped, disrespectful tones: "You're playing for England, Moeen Ali, not your religion."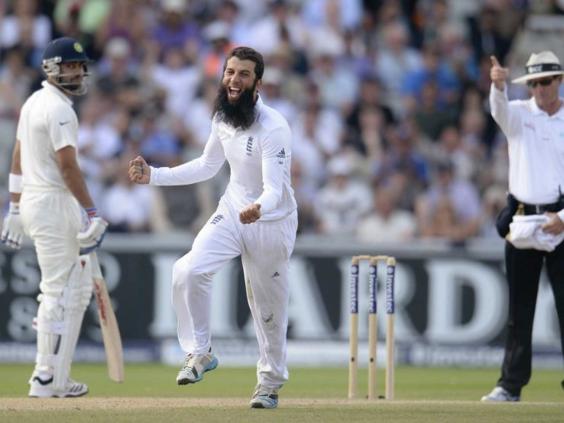 It would be a mistake if Wisden does not anoint him as one of its five Cricketers of the Year. He merits such recognition in playing terms alone, having responded brilliantly to the pressures of Test cricket in a turbulent, transitional summer. He has morphed from a bit-part spinner to a richly warranted recipient of an England central contract, and demonstrated the shallowness of a cricketing culture which too easily elevates brittle, self-serving "personalities" like Kevin Pietersen.
The subtext of his advancement, as a man of independent thought and considerable social conscience, proclaims his significance in a dangerously polarised world. He speaks to disaffected youth, and used a Huffington Post interview on Friday to advise British Muslims not to join Jihadist groups. He did not hector his audience: he merely argued from a theological standpoint that Islamic law did not permit individuals from the UK to fight in Syria or Iraq. He should not have to underplay his faith to suit cricket's crusty conservatism. He is a symbol of inclusivity, having learned the game on a cabbage patch, cleared in the garden of his family home in Birmingham by his father who gave up his career as a psychiatric nurse to coach his sons.
Moeen's paternal grandmother is white. He is a product of a state school, whose talent was nurtured in Warwickshire's youth system. He maintains he is "very happy" and "very proud" to regard himself as English. He hopes his example inspires other Asians to enrich the game in this country.
The ECB will doubtlessly try to use him as an ambassador, especially in urban areas. Before they do so, they must apologise to him for failing in their duty of care.
United's ambitions are vague
Win on Sunday, and Manchester United will be walking in a Woodward wonderland. Lose, and the coronation of Louis van Gaal will be considered an ill-conceived folly. Such are the vagaries of life in football's fast lane.
The truth, of course, is somewhat more measured. United's problems extend far beyond the fleeting challenge provided by unreconstructed over-spenders representing Queens Park Rangers. The club, and not just the first team, requires a complete overhaul. United's status, as a commercial monolith, has camouflaged a multitude of sins. The Academy, though deemed successful, cannot continue to be run on old school principles.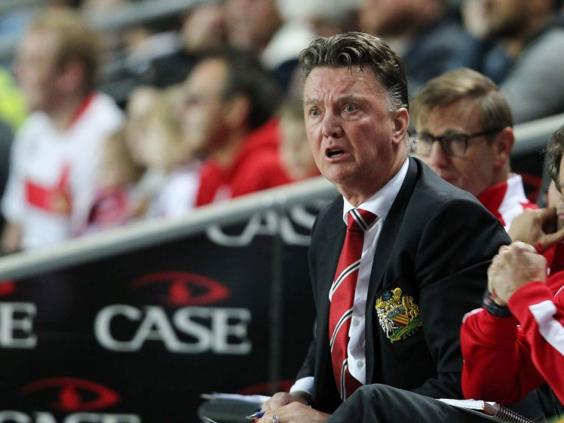 United compounded their shortcomings in recruitment by sacking James Smith, the widely-admired analyst brought in by David Moyes to regenerate a scouting system which had become haphazard in the final years of the Ferguson era.
Smith was quickly snapped up by Manchester City. Even those of us who have not bought into the fantasy of Sheikh Mansour's munificence can see they have a greater strategic purpose than the rather vague ambition of finishing third in the Premier League, whatever the cost.
Pistorius won't be welcome
The shallowness of bureaucrats in sport never ceases to amaze. The International Paralympic Committee's intention to welcome Oscar Pistorius back into competition might have appeased their lawyers, but it betrayed their athletes. Any comeback involving the South African, following his punishment for culpable homicide, would be a circus which would demean the professionalism of those who have taken Paralympic sport into a new dimension since Pistorius killed his girlfriend.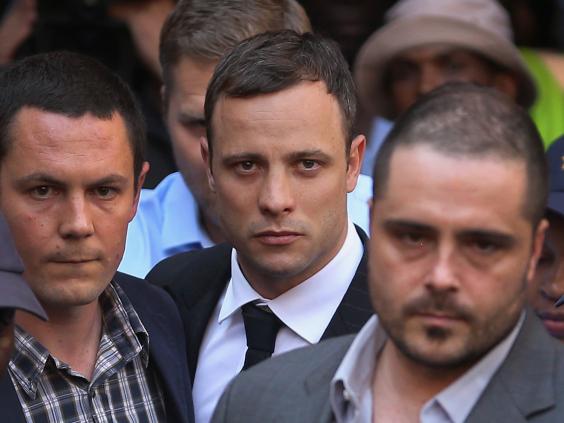 Instead of falling over backwards to be fair to a disgraced champion, I prefer to dwell on the inspirational message of a competitor in the Invictus Games for disabled ex-service personnel: "I'm a triple amputee, I'm deaf but do you know what, I'm gonna live today."
Rainbow Laces in a knot
Support for football's Rainbow Laces campaign this weekend is undeniably important. A shame, then, that such a significant cause as anti-homophobia is contaminated by the involvement of a bookmaking firm notorious for repugnant self-promotion.
Reuse content