Great Britain's track cyclists reach one of the key landmarks on the road to Rio 2016 today as the 17-rider GB squad begins the five-day World Championships in Cali, Colombia.
Four years ago, British track cycling's greatest name, Sir Chris Hoy said he was well aware that, when it came to London 2012, nobody would remember the 2010 World Championships. That may be true, but it does not decrease their interest one jot, particularly for Great Britain when five riders – Jason Kenny in the men's keirin, Elinor Barker, Laura Trott and Dani King in the team pursuit and Becky James in the women's sprint and keirin – have world titles to defend. And as double Olympic gold medallist and Britain's most experienced team pursuiter Ed Clancy sees it, the Worlds are always a big objective in themselves.
"It's pretty similar to 2010, when we were riding off the back of the Beijing gold medal, but already looking towards London," Clancy tells The Independent.
"So the Worlds may not be massively important in British Cycling's eyes, but for us riders it's another big opportunity to win in its own right."
"We're certainly up for it and we want to give it our best shot," he adds.
One interesting variable about these World Championships is that much of the GB team have had a denser race programme in the build-up – and will do afterwards, too. Changes in track regulations last year mean that qualifying for the Olympics in individual track events now begins not at World Championships but in smaller, national-level races. Factor in the upcoming Commonwealth Games in Glasgow and, as Clancy puts it, "We're being kept busy."
On the other hand, as John Herety, the manager at Rapha-Condor-JLT, Clancy's professional team, points out: "British Cycling have developed a well-trodden path now for the Olympic cycle."
"The first post-Olympic year they start testing out the younger riders, then in the second year they'll make them raise their game at a major event like the Commonwealth Games and they have to do well at the World Championships so they can, in year four, go on to the Olympics."
"The whole thing's run on the success of the Olympics," Clancy says, "and while we start mentalising for the Games way in advance, and we've got good kit and we're already doing good training camps, they [GB management] will only really unleash the budget, the best training camps and latest sports science on us at the back end of 2015 and the early part of 2016."
It also says a lot about the regeneration of the GB track team since London that Clancy, at 28, is now the most senior figure. It is a role which Hoy used to play to perfection and Clancy says he is aware that the Scot is a hard act to follow.
"He was the benchmark for us to copy, he taught me a lot in the way he would approach competition, and you really notice his absence at things like the media days, where he and Vicky [Pendleton, now also retired] would soak up a lot of the attention. He always had a good point of view about things."
As one of just three GB riders participating who raced in Beijing back in 2008, Clancy has been around the block a fair few times himself and has competed at most of the world's velodromes, like this week's World Championships city of Cali. While he may not have time to enjoy Cali's reputation as the world's salsa capital, the Barnsley-born rider appreciates the place. "It's a fast circuit at a high altitude so we get a lot of oxygen in our lungs, which is good for the team pursuit," Clancy says.
"I was there for a World Cup in 2010 and you couldn't get a seat in the house, it was packed out, so it's sure to have a great atmosphere."
On the women's front, a lot of the British interest will centre on whether James can maintain the winning feeling after her breakthrough last year.
Then aged 21, James was the first British rider ever to take four medals in a single World Championships. Two of them, gold in the keirin and women's sprint, were secured back-to-back and, if she had raced as a one-woman team, her results were sufficiently strong to place her as fourth-best nation. As it was, they were instrumental in keeping Britain right at the top of the medals table.
In the men's team sprint, the results have been less even since London 2012, with a new line-up of Philip Hindes, Kenny and Kian Emadi taking fifth in Belarus last year. Given the last men's team sprint World title was in 2005, a gold is long overdue as well, with the Australians being largely responsible for that.
As Clancy says: "I can't see the Aussies not being a big threat, and the Kiwis will be building up for the Commonwealth Games, too." But with Britain as the dominating force in track racing for the best part of a decade now, it is clear which nation remains the one to beat.
Sir Bradley Wiggins will race at Commonwealth Games
Olympic champion and 2012 Tour de France winner Sir Bradley Wiggins has said he intends to ride at the Commonwealth Games in Glasgow later this year.
"I haven't got a gold medal from the Commonwealths so it would be nice to add that on, and it's a couple of days after the Tour, so for the sake of carrying on for a few more days and doing it," the 33-year-old Team Sky rider said.
Wiggins, who won the individual time trial at the 2012 London Olympics, also said he was considering riding the Tour of Spain ahead of the road World Championships, following the lead of Fabian Cancellara and Tony Martin, who between them have won seven of the past eight world time-trial titles.
"I'd love to go and do the Vuelta and use it as preparation for the World Championships."
Track stars: Five to watch in Cali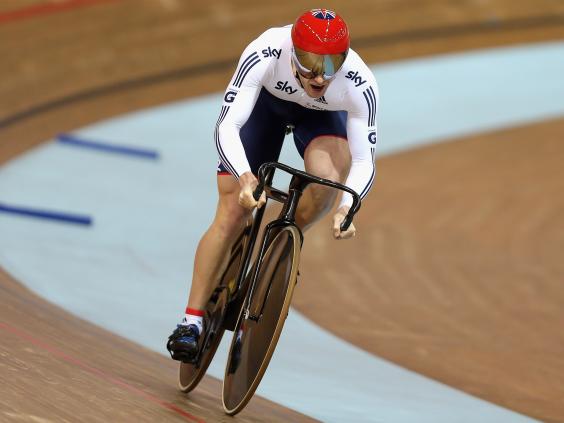 Jason Kenny
Olympic individual sprint champion, but last a world champion in that event in 2011. After a devastating keirin win at the 2013 worlds in Belarus, Kenny may be focusing on other targets.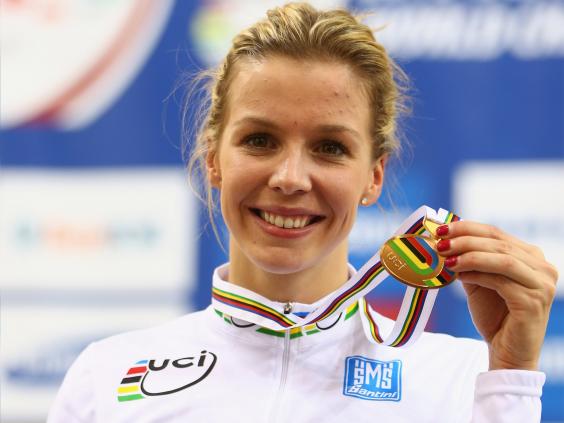 Becky James
Four times a medallist in Belarus, James looks set to inherit Victoria Pendleton's mantle. The World Championships in South America may confirm that.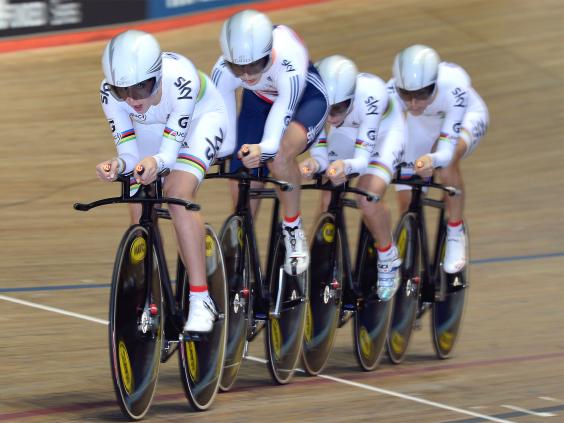 Women's team pursuit
Unbeaten since 2010, the four-woman squad is a sure-fire guarantee of gold for Britain – and 14 world record-making rides to date are ample testimony of that.
Ed Clancy – Men's omnium
Clancy's other objective, along with the team pursuit. He won bronze in the 2012 London Olympics and gold at the 2010 Worlds in the omnium.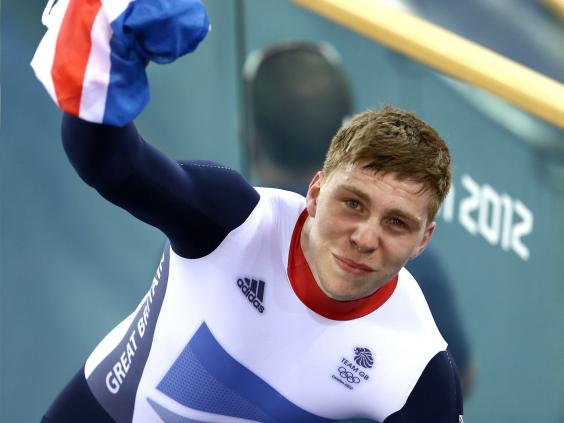 Philip Hindes
Gold in London in the team sprint as "man one" – the rider who gets the three-man squad up to speed – but yet to win a medal from his participation at two World Championships.
Alasdair Fotheringham
All pictures courtesy of Getty Images