It was Sir Bradley Wiggins, on Sunday night, who gave us the fullest sense of the utter indifference with which some at the top of British Cycling seem to view the way that the team's reputation is being wiped by a fog of contradictions and secrecy, allied to a swaggering self-importance.
Wiggins took to Instagram while the BBC was broadcasting the Sports Personality of the Year awards, in which both his and Chris Froome's omissions from the shortlist stemmed from revelations about a mystery package received by the knight of the realm, which neither he nor anyone in cycling has cared to answer questions about. "They can never take my package," posted Wiggins – revealing precisely no appreciation for the fact that out in the real world, beyond his own world of self-congratulation and hubris, the public has become sceptical and suspicious about him. They want to see the evidence that he is not a cheat.
It required a committee of MPs to drag from Team Sky on Monday information about the contents of a Jiffy bag taken from Manchester by a Team Sky assistant, Simon Cope, for Wiggins' use on the final day of the 2011 Critérium du Dauphiné. The recalcitrance breeds suspicion. So does Team Sky boss Sir Dave Brailsford's initial claim that the courier was in the said location to meet someone who, it later transpired, was 700 miles away. So does Team Sky ostensibly giving Wiggins a powerful drug for severe pollen allergies when he's always said he has suffered none.
In a moment of high, though anticlimactic, drama, Brailsford told the Culture, Media and Sport select committee what he said he had been told by British Cycling doctor, Richard Freeman, was in the bag: a decongestant, Fluimucil, inhaled through a nebuliser to recue mucus. We now await a paper trail to bear out the testimony. Brailsford said an invoicing system would provide one, though if he thought that this disclosure would close the story down, he was wrong.
What we're left on Monday night with was the narrative of how a British Cycling employee was sent hundreds of miles across Europe to deliver a medication which was freely available in local chemists for a price of eight euros and which is next to useless, according to a French consumer group and several individuals who say they have used it.
It was when it was put to Brailsford that his big reveal was a drug not even licensed in the UK that we saw the first crack to the polishing exterior of the man in the sharp suit, waistcoat and cufflinks. "What I have is what I was told," Brailsford said. "I can only relate what I've been told."
Relating information has not recently been his strong point. Claiming his courier was meeting someone who proved to be 700 miles away was his fault, he admitted. "I relayed a running commentary. It wasn't a cover-up. It was what I was being told. I should not have been so hasty…"
Rio 2016 Olympics - in pictures
Rio 2016 Olympics - in pictures
1/18 Adam Peaty celebrates his record-breaking gold medal

Team GB swimmer Adam Peaty celebrates winning the gold medal in the men's 100m breaststroke - as well as setting a new world record.

Ian Walton/Getty Images

2/18 Refugee swimmer Yusra Mardini represents Syria in Rio

Yusra Mardini, a swimmer from Syria, competed at the Rio 2016 Games as part of the Olympic refugee team. This was the first year the Games featured a team made up of stateless refugees, including the 18-year-old Mardini who swam part of the dangerous journey from war-torn Syria to Greece less than a year ago.

Alexander Hassenstein/Getty Images for IOC

3/18 Chris Mears and Jack Laugher make a synchronised splash

Team GB divers Jack Laugher and Chris Mears compete in the Men's Diving Synchronised 3m Springboard Final, winning Britain's first gold medal in the event.

Adam Pretty/Getty Images

4/18 Gold medalist couple Laura Trott and Jason Kenny in emotional moment

Gold medalist Jason Kenny of Great Britain celebrates with girlfriend, cycling gold medalist Laura Trott of Great Britain, after winning the Men's Keirin Finals race.

Bryn Lennon/Getty Images

5/18 Beach volleyball players' contrasting attire sparks debate

Egypt's Doaa Elghobashy made headlines for the full-length outfits she and her partner donned to compete in Rio, with media referring to the contrast with Italy's Marta Menegatti as a "culture clash". Elghobashy was also the first Olympic beach volleyball player to compete whilst wearing a hijab.

Ezra Shaw/Getty Images

6/18 Touching glimpse of unity as North and South Korean gymnasts share smiles

South Korean gymnast Lee Eun-ju, right, and her North Korean counterpart Hong Un Jong pose together for photographers during the artistic gymnastics women's qualification at the 2016 Summer Olympics in Rio de Janeiro, Brazil.

Kim Do-hoon/Yonhap via AP

7/18 Max Whitlock brings home Team GB's first ever gymnastics gold

Max Whitlock of Great Britain competes in the Men's Pommel Horse Final, beating teammate Louis Smith with two gold medals to his silver.

Alex Livesey/Getty Images

8/18 Phelps takes home his fifth gold medal from Rio

USA's Michael Phelps taking part in the Men's 100m Butterfly Semifinal during the swimming event at the Rio 2016 Olympic Games.

Francois-Xavier Marita/AFP/Getty Images

9/18 Islam El-Shehaby was sent home for refusing to shake his opponent's hand

Egyptian judoka, Islam El-Shehaby, (R), was removed from the Rio Games after refusing to shake the hand of Israeli victor, Or Sasson, (L). The incident took place after his opponent beat him in the over-100kg competition, with less than two minutes remaining. The athlete was reprimanded by the IOC and sent home.

Toshifumi Kitamura/AFP/Getty Images

10/18 City of God turned gold medalist

After growing up in the City of God favela in Rio's slums, Rafaela Silva falls to her knees with joy after winning Brazil their first gold medal of the Games in judo.

David Ramos/Getty Images

11/18 Andy Murray wins the only Team GB tennis medal in Rio

Tennis star Andy Murray in the men's singles, playing Argentinian Juan Martin Del Potro. He later took the gold medal for the event; the only team GB tennis medal at the Games.

Julian Finney/Getty Images

12/18 Charlotte Dujardin rides Valegro to victory

Charlotte Dujardin, riding Valegro, competes in the dressage event in Rio. She went on to win Gold in the individual dressage, and celebrated the news with her now-fiance.

AP Photo/John Locher

13/18 American runner Abbey D'Agostino takes a tumble

Abbey D'Agostino of the USA (R) is assisted by Nikki Hamblin of New Zealand after colliding during the Women's 5000m heats. Both athletes were recognised for their Olympic spirit by the IOC.

Ian Walton/Getty Images

14/18 Mo's double gold for GB

Team GB's Mo Farah can't hide his excitement after winning gold in the Men's 5000m finals.

Julian Finney/Getty Images

15/18 Bolt secures his sporting legacy in Rio

Usain Bolt is streets ahead of the competition in unbeatable triple-treble gold medal win.

Cameron Spencer/Getty Images)

16/18 Simone Biles is now seen by many as one of the USA's best athletes

US gymnast Simone Biles competes on the balance beam during Women's qualification for Artistic Gymnastics at the Rio Games. Biles became famous throughout the gymnastic events for "The Biles", her signature move encompassing a double back somersault with a twist.

David Ramos/Getty Images

17/18 British boxer brings back gold

Nicola Adams of Great Britain and Sarah Ourahmoune of France in action during the Women's Fly (48-51kg) Final Bout. Adams went on to win gold in this event, the only gold of Team GB's three boxing medals.

Dean Mouhtaropoulos/Getty Images

18/18 Triathlete brothers take first and second place

Team GB triathletes Alistair Brownlee and Jonny Brownlee compete during the Men's Triathlon at Fort Copacabana in Rio.

Alex Livesey/Getty Images
Nothing Brailsford might say could diminish the sense of obfuscation and dissembling created by his former right-hand man, Shane Sutton, whose testimony to the same committee was a sea of contradictions.
First Sutton said he authorised the Jiffy bag. Then, when asked how he could authorise a package the contents of which he knew nothing, he altered this to "arranging" for its delivery. "Authorised is maybe a bit strong," he said. "The doc asked me, 'Do you know anyone coming down, logistics-wise? I need some stuff delivering. I didn't know what it was."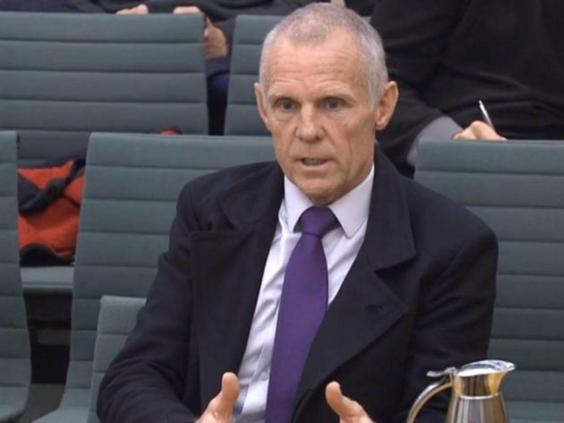 First Sutton said Wiggins' severe long-term asthma demanded injections of triamcinolone, a powerful corticosteroid which can cause substantial weight loss. Then he recalled it was for an "illness he had on the day," for which Freeman later told him: 'Brad's been sorted.' "A slip of the tongue," Sutton said. 
Sutton's tolerance threshold was substantially lower than Brailsford's. He very nearly blew when the committee's quietly persistent Wrexham MP Ian Lucas put to him the truth which was screaming to be spoken:  that the cloud of doping which has hung over cycling and Team Sky's proclamations about being the "cleanest in the world" demanded that Sutton ask what was in the package he was authorising - or 'arranging'.
"You sit there and being British should be embracing the success and not looking for a question," the Australian Sutton shot back. "I'm upset that you question the integrity of our team. It's aligned to All Blacks [for success] and I'm upset you are questioning in that way. I'm upset…."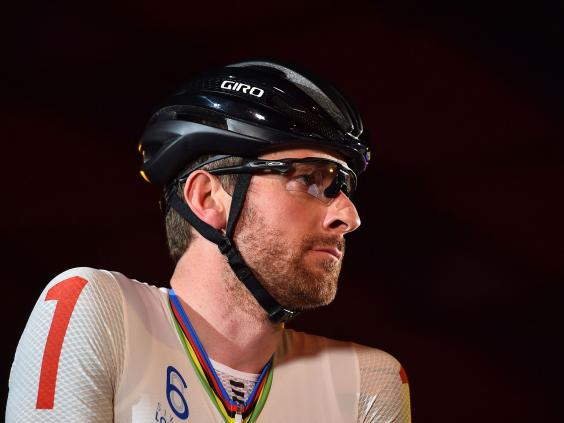 Without knowing it, the man was driving at the core of the delusion in all this. British Cycling's success has become so absolute and its acclaim so substantial that they think they are unimpeachable. Some of them think that scrutiny's a joke. They forget that perceptions matter. Though they are too self-important to know it, it was a very bad day for their sport.