The second half of the 2016-17 football season was supposed to finally get underway in Argentina this weekend. It still might. We don't really know.
It was originally meant to return on the second weekend of February, but a protracted struggle to sign a new television deal for the Primera División, the country's top flight, has been exacerbated by institutional chaos at the Asociación de Fútbol Argentino (AFA, the governing body of Argentine football).
Things are so bad at the AFA, as it turns out, that FIFA imposed a 'Normalisation Committee' to steady the ship and notionally run the country's football until new administrative elections can be held. They were threatened with expulsion. They aren't even organised enough to care.
The chaos was such that when, last Friday, the Argentine footballers' union issued a statement saying its members would be striking "due to unpaid wages which in some cases stretch back four months," the threat was almost entirely ignored – the response at that evening's AFA assembly was to simply confirm match days and kick off times for the return to action the following weekend.
The most obvious problem – apart from disorganisation – is money.
In 2009, the 2009-10 season was delayed by a player strike over unpaid wages, after television rights holders refused to increase payments to help clubs cover spiralling wage costs. Cristina Fernández de Kirchner's government stepped in, encouraged the AFA to tear up the existing TV contract – which ran until 2014 – and created Fútbol Para Todos (Football For All), a government programme which saw all top flight matches screened on so-called 'free-to-air' television channels, with advert breaks taken up by government publicity spots, until the end of 2015.
Fifa FifPro World XI 2016
Fifa FifPro World XI 2016
1/11 Manuel Neuer (Germany, Bayern Munich)

Getty

2/11 Gerard Pique (Spain, Barcelona)

Getty

3/11 Daniel Alves (Brazil, Barcelona and Juventus)

Getty

4/11 Sergio Ramos (Spain, Real Madrid)

Getty

5/11 Marcelo (Brazil, Real Madrid)

Getty

6/11 Luka Modric (Croatia, Real Madrid)

Getty

7/11 Toni Kroos (Germany, Real Madrid)

Getty

8/11 Andres Iniesta (Spain, Barcelona)

Getty

9/11 Lionel Messi (Argentina, Barcelona)

Getty

10/11 Luis Suarez (Uruguay, Barcelona)

Getty

11/11 Cristiano Ronaldo (Portugal, Real Madrid)

Getty
They had effectively turned football into a government propaganda tool.
When Fernández de Kirchner's arch rival Mauricio Macri won the presidency in late 2015, ending 12 years of Kirchner rule, Fútbol Para Todos was in the firing line.
Fernando Marín, a businessman and associate of Macri, was brought in as director of Fútbol Para Todos to oversee the phasing out of the initiative. He tells The Independent in a café across the road from the TV Pública offices in central Buenos Aires that the entire idea should never have been allowed to come to fruition.
"I don't think the government should ever have been subsidising professional football. This was an obligation we inherited from the previous government; the government might have changed, but not the obligations of the state."
Marín is proud of his work at FPT, boasting of "substantially increased income."
"We'd managed to ensure the broadcasts were only about watching football, depoliticising them and bringing private advertisers back, after years of not having any," he adds.
"We'd begun a tendering process [for international rights], but the situation at the AFA led the clubs to request that we cancel that."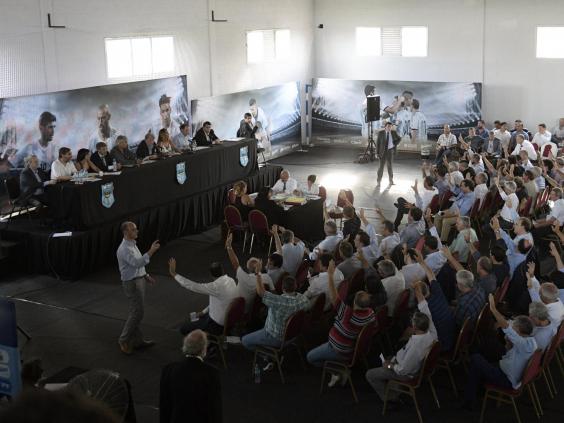 The picture being painted is of the league trying to take a step forward, only for the unmitigated chaos as the country's FA to be holding things back.
"We were going to continue [with FPT] until 2019 [when the contract inherited from the previous government would have ended], but on the 18th July, 90% of the clubs requested early termination, on the basis that they could bring more benefit to Argentine football that way. Given the government's position on the matter, we accepted that request."
The government remains the rights holder until the end of the current season, but subcontracted broadcasts go out to commercial free-to-air channels and the AFA itself is currently considering bids from three parties for rights beginning next season: American giants Fox (in partnership with Turner) and ESPN, plus Spanish group Mediapro.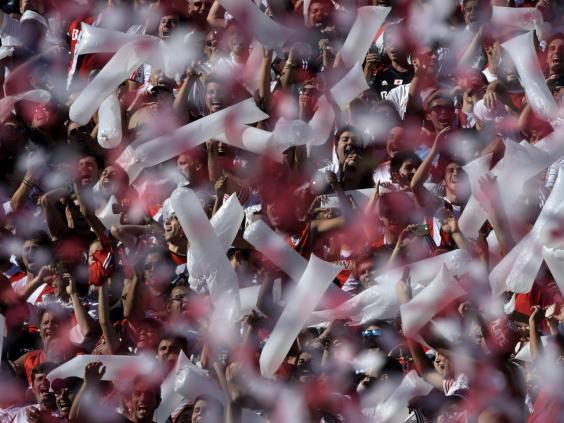 A combination of delays in deciding the destination of those rights and a drawn-out eventual agreement for the terms of the government's final Fútbol Para Todos payment have brought about the delay to kick off for the second half of the season, culminating in this week's roller coaster of claims and counter-claims.
Even if that payment – around AR$350m – gets made, clubs will argue that it doesn't cover what they're owed but in the current paralysis, with no football at all, nobody is getting anything.
The delay has lead to economic problems across the board.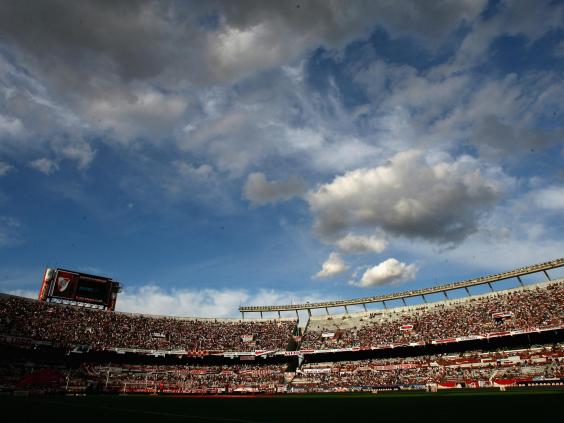 One source at Buenos Aires giants River Plate explains, "River is a club with a large social division; members use the facilities and take part in sports themselves as well as coming to watch the football team. There are 52 sports [apart from professional football] at River, and 51 of them – all except the tennis division – survive thanks to the income generated by the football team."
River's treasurer, Andrés Ballotta, says that River are financially independent (while many other clubs owe significant sums of money to the AFA), but agrees that the delay causes issues.
"River are up to date with payments; the squad have been paid up to January, and we're owed AR$50m by the AFA," he says.
"The [current] TV income is about 7% of the club's total income – a low amount, sadly – and our main income comes from membership payments, marketing and match ticket sales. So we can sustain ourselves, but obviously the current chaos in Argentine football means income isn't what it should be. The sponsors aren't happy with football at the moment, and the wait to play affects even a professionally, transparently-run club."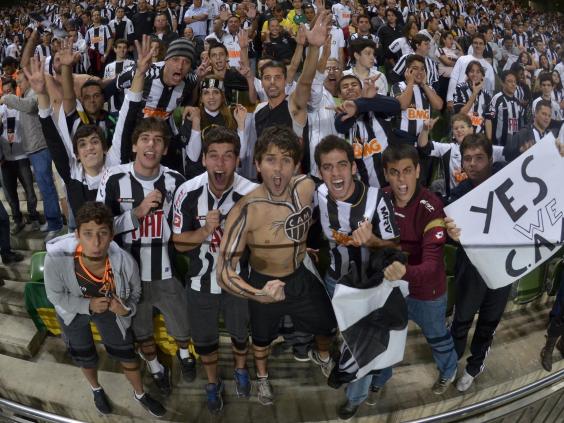 Of course, stuck in the middle of all this – and at all clubs, up and down Argentina's vast league pyramid – have been the players. After a meeting yesterday between the players' union and the association, AFA directors emerged to tell the waiting press there was a tentative agreement, only for union head Sergio Marchi to insist minutes later, "nothing's changed. There will be no football." Even amid talk of fines and point deductions for clubs who refuse to play, late last night the players' union voted to uphold the strike, in solidarity with their unpaid colleagues.
Nehuen Paz is a defender for Newell's Old Boys, the Rosario-based club who are currently second in the league, three points behind Boca Juniors. "In a way I think the strike is understandable," he said, earlier in the week. "There are a lot of teams who owe three or more months of wages … but on the other hand as I see it, getting on with football is what would bring income into the clubs again, and that's of benefit to everyone involved. I know a lot of colleagues, friends and even team-mates who are currently having difficulties supporting their families or paying rent."
Training during the summer break has also been complicated, of course. "We returned to training on the 4th January," Paz says. "It was clear the date might change, but we began training aiming to start on the second [weekend] of February, and it later became clear that wasn't going to happen. It's difficult, it's tedious and tiring, but we have to be ready for the start of the action."
Newell's are supposed to visit Defensa y Justicia in the Buenos Aires suburb of Florencio Varela on Sunday afternoon. At the time of writing, that looks unlikely – but after the last few weeks, few would bet against one last twist.
Reuse content