In one of the more unlikely-seeming transfers of the January window, Ravel Morrison has joined Lazio, the sixth club of the 21-year-old's career.
In stark contrast to the recent increase of foreign imports to the UK, British players have traditionally been reluctant to move abroad. However, this trend could be beginning to reverse. In Italy, Morrison joins Micah Richards, on loan at Fiorentina, and Ashley Cole at Roma. Gareth Bale, the world's most expensive footballer, continues to blaze a trail in La Liga for Real Madrid. Next season, Frank Lampard and Steven Gerrard will line up opposite each other in the MLS, while Scottish prodigy Ryan Gauld opted for a move to Sporting Lisbon to further his development.
British players to play in Serie A
British players to play in Serie A
1/17 John Charles

Arguably British football's greatest ever export, Il Gigante Buono – The Gentle Giant – was equally comfortable at centre forward or centre back and has become a Juventus club legend. In five years in Turin he scored 105 goals in 182 matches, winning three league titles and two Italian Cups as well as being named Italian Player of the Year in 1958. He was voted in 1997 as the best-ever foreign player to play for the Old Lady.

Getty Images

2/17 Jimmy Greaves

After a prolific start to his career at Chelsea, Greaves moved to Italian giants Milan but tried to cancel the deal before it went through. Unhappy with Nereo Rocco's strict training regime, the unhappy striker was eventually transfer listed, despite an excellent goal record of nine in 14 matches, including one in the Milan derby.

Getty Images

3/17 Denis Law

Joined Torino in 1961 but things did not work out well for the Scottish striker (pictured playing with Manchester United). He did score 10 goals for the club, but the ultra-defensive catenaccio style of play did not suit him. Law was almost killed in a car crash in February and by April he handed in a transfer request, which was ignored. His manager Beniamino Santos also told a referee to send him off for taking a throw-in. He was then to be sold to Juventus but refused and instead flew home to Aberdeen and was sold to Manchester United.

Getty Images

4/17 Joe Jordan (AC Milan)

The Scottish striker moved from Manchester United to struggling AC Milan in 1981. Jordan (pictured playing for Southampton) failed to find his form in Italy, scoring just twice in 22 matches as the Rossoneri were relegated from Serie A. In Serie B he was better, scoring 10 league goals Milan bounced straight back – he then moved to Hellas Verona where he also struggled for goals, scoring just twice.

Getty Images

5/17 Luther Blissett (AC Milan)

He lasted just a season in Italy after a £1m move and was sold to Watford a year later for a £450,000 loss. Blissett scored only five goals in Serie A, and famously complained that you "can't seem to get Rice Krispies", no matter how much money you have.

Getty Images

6/17 Ray Wilkins (AC Milan)

Wilkins (pictured playing for England) joined Milan for £1.5m in 1984 but it was an unsuccessful period of the club's history and in three seasons Wilkins only reached the final of the Copa Italia once, where they were beaten by a Sampdoria side containing Graeme Souness and Trevor Francis.

Getty Images

7/17 Mark Hateley (AC Milan)

Newly-promoted AC Milan spent £1m on the England striker in 1984. He performed reasonably in his first two seasons, scoring 15 goals in 43 Serie A matches, but dropped off badly in his third, netting just twice in 23 matches. He was then sold to Monaco where he was rejuvenated.

Getty Images

8/17 Paul Rideout (Bari)

Moved with Gordon Cowans from Villa, Rideout (pictured winning the FA Cup with Everton) scored at a rate of one in four for the Italian club, as they were relegated and promoted again. Eventually sold back to Southampton.

Getty Images

9/17 Graeme Souness (Sampdoria)

After a trophy-laden spell at Liverpool came to an end, Souness joined Trevor Francis in Sampdoria. The tough-tackling Scot played alongside talented young forwards Roberto Mancini and Gianluca Vialli, helping Sampdoria lift the Coppa Italia for the first time in the club's history. After a pretty successful two seasons, he left to become player-manager of Rangers.

Getty Images

10/17 Trevor Francis (Sampdoria)

Considered by Fabio Capello to be the best ever Englishman to play in Italy, Francis spent five years in Italy with Sampdoria and Atalanta, winning the Coppa Italia, Sampdoria's first ever major trophy, in a team that contained Graham Souness.

Getty Images

11/17 Ian Rush (Juventus)

Moved to Italian giants Juventus for a British record fee of £3.2m, but was not as successful as fellow Welshman John Charles. After scoring 30 goals for Liverpool in the 1986-87 season, Rush failed to hit those heights in the famously tight defences of Serie A, netting 14 times in 39 matches. Rush failed to settle in Italy and famously said living in Italy was "like living in a foreign country". He sold back to the Reds for an English record £2.7m after just a season.

Getty Images

12/17 Des Walker (Sampdoria)

Spent just a season with Sampdoria but struggled to fit in and was sold to Sheffield Wednesday after making 30 appearances.

Getty Images

13/17 Paul Gascoigne (Lazio)

He may have been loved by Lazio fans but managers, press and the club's ownership all fell out with him. His form was inconsistent in his first season but after arriving for pre-season two stone overweight he found himself out of the team. However, he lost the weight and regained his place before breaking his leg in training. In three seasons he played just 42 Serie A games.

Getty Images

14/17 Paul Ince (Inter Milan)

In two years with Inter, Ince became a firm favourite for his work rate and quality in the centre of midfield. He started slowly but performances picked up although Inter only finished seventh. The next season he was even better as Inter finished third in the table and reached the final of the Uefa Cup – though they were beaten. He was offered an improved contract to stay in Italy but decided to return to England so his son, Thomas, could attend English school.

Getty Images

15/17 David Platt (Sampdoria)

On the recommendation of Gordan Cowans, Platt joined Bari and played so well in Italy he earned a £6.5m move to Juventus after just a season. Though he won a Uefa Cup winners medal, he failed to win a first team place in Turin and after constant pressing from Roberto Mancini, Platt joined his future boss at Sampdoria. He helped the club win the Coppa Italia before a move back to Arsenal, where he won the Double.

Getty Images

16/17 Jay Bothroyd (Perugia)

One of the strangest moves in modern times, Bothroyd moved on a free transfer from Coventry to Perugia, where he befriended Libyan dictator Muammar Gaddafi's third son, Al-Saadi. Bothroyd scored five goals in Serie A.

Getty Images

17/17 David Beckham (AC Milan)

Originally considered to be solely a marketing move, Beckham nevertheless impressed in the red and black of AC Milan in two loan spells while with the LA Galaxy. AC Milan tried to sign the former England captain permanently during his first loan spell but did not match the valuation of the MLS club. He returned for a second period such was his impact on the club.

Getty Images
There have certainly been some high-profile failures, but there have been real successes too, which go some way to dispelling the myth that British footballers don't travel well, and give hope to Morrison as he departs for Serie A.
The Good
The imposing figure of John Charles looms large among the success stories. The Welsh forward was one of the first to take the plunge when he joined Juventus in 1957 for a British record £65,000, and won the hearts of the The Old Lady tifosi with 28 goals in his debut season. Dubbed 'Il Gigante Buono' (The Gentle Giant), Charles went on to score 93 goals in 150 Juve appearances.
The 1970s and 80s provided the most sustained period of Brits making a mark abroad. Kevin Keegan led the way, ditching European Cup-winning Liverpool to join unfashionable Hamburg in 1977. During three seasons in Germany, Keegan won a Bundesliga, two European Footballer of the Year awards, and reached another European Cup final, losing to Brian Clough's Nottingham Forest.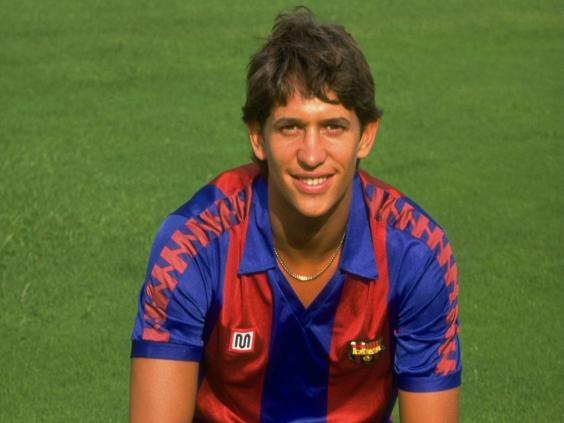 Gary Lineker was prolific at Barcelona in the late 1980s, scoring a hat trick against Real Madrid on his way to 20 league goals in 1986/87, while in France Glenn Hoddle and Chris Waddle, of 'Diamond Lights' fame, found appreciation that had sometimes been lacking in England at Monaco and Marseille respectively.
The success of of goal-shy Aston Villa's manager Paul Lambert was more low-key, but just as significant. He played just one season outside Scotland, but made the most of it, starring in the Borussia Dortmund side that beat Manchester United in the 1997 Champions League semi-final, before marking Zinedine Zidane out of the final to secure the trophy.
Real Madrid have become the go-to club for British footballers in recent years – David Beckham played some of the best football of his career in the 'Galacticos', and Bale won the Champions League and Copa Del Rey at the first time of asking. It was Steve McManaman, though, who laid the groundwork, winning two Champions League medals, two league titles and the eternal adulation of the club's fans during his four-year spell at the club.

The Bad
This isn't the first time Lazio have signed a mercurial English midfielder. In 1992, the club secured the services of Paul Gascoigne for the then hefty fee of £5.5m, despite him missing the whole of the previous season after rupturing his cruciate ligaments. He was popular among the club's fans, but poor form and further injuries limited Gascoigne to just 47 appearances in three seasons.
Juventus, too, very much had a 'type', presumably hoping for a John Charles-esque return from Ian Rush when they signed the Welsh striker in 1987. Unfortunately, the Liverpool legend contributed just seven league goals in his sole season in Serie A, and the immortal, and disputed quote that his time in Turin was "like living in a foreign country."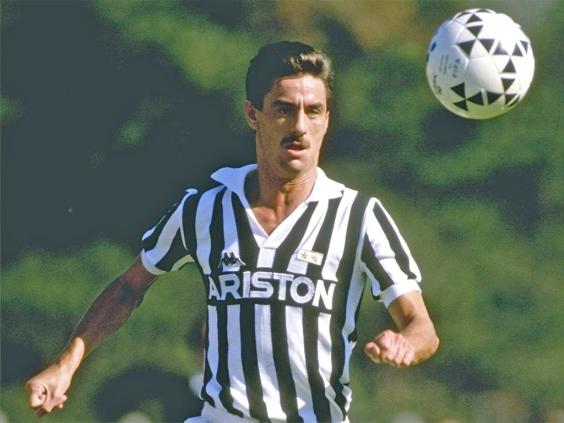 Fellow Welshman Mark Hughes moved to Barcelona at the same time as Gary Lineker, but failed to make the same impression, scoring just four times in 28 appearances in his only season in Spain, before being loaned out to Bayern Munich, where he managed seven goals in 23 games.
The Ugly
Has there ever been a more disastrous debut than Jonathan Woodgate's infamous first appearance for Real Madrid? The centre-back missed his entire first season in Spain through injury after a £13.5m move, and was thus particularly keen to make an impression against Athletic Bilbao. He certainly made an impression. Unfortunately, his impact came in the form of a spectacular own goal, followed by a red card. He was later voted the worst signing of the 21st century by readers of Diario Marca.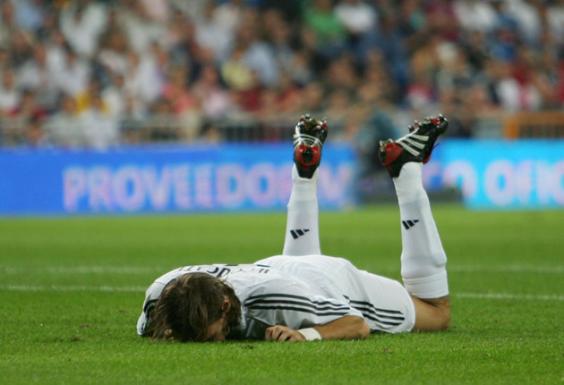 Woodgate only made nine appearances for Real before returning to the Premier League with Middlesbrough. This, however, was three times as many Stan Collymore managed for Real Oviedo. Just five weeks after his unexpected move to Spain the controversial striker seemingly decided that he'd made a mistake, and retired from all football.
Reuse content