Arsène Wenger is 65 on Wednesday. He has been at Arsenal 18 years, long enough to encounter books about his title-winning past washing over the largely potless present.
Yes, the FA Cup was a much-needed acquisition last May but insufficient to appease the critics or meet the standards set in the first half of his reign, which, as a new Arsenal opus on the shelves tells us, reached its zenith a decade ago with the Invincibles.
Injuries have stolen Arsenal's momentum this term but if there is a scintilla of light ahead of the Champions League match against Anderlecht it is in the return of Aaron Ramsey, a player who more than any other last season had fans believing a title might be theirs once more. 
Ramsey is that rare treasure, the goalscoring midfielder, a player who ghosts beyond the last defender undetected, wheeling away in delight before the opposition know what has hit them. His 10th goal of last season against Liverpool helped send Arsenal five points clear after 10 games. Another four days later he gave Arsenal a Champions League victory at Borussia Dortmund. Only when a thigh strain struck on Boxing Day did Arsenal's bubble burst. His three-month absence proved decisive.
Video: Anderlecht vs Arsenal preview
There were fears he would be out for a prolonged period again following the hamstring injury sustained three weeks ago against Tottenham.  His return late in the game against Hull on Saturday coincided with the last-gasp  rally that earned a draw, a turning point, perhaps, that might just reverse the negative cycle and herald a title challenge that Ramsey believes is still within Arsenal's grasp.
"Last season we came close to winning the league, if it wasn't for a few errors. We know we've come on a lot last season and hopefully now we can have a better shot at winning the league. What we have to do is to get results from the big games, not come away losing four, five or six nil. That was quite damaging in the end to our chances. We know we have the ability to go on and challenge and to win things. We're hoping this season that we can deliver."
Anderlecht are bottom of their Champions League  group with one point, having lost their last fixture at home to Dortmund.
Victory for Arsenal in Belgium, coupled with a defeat at Galatasaray for Dortmund, would slide them alongside the Germans at the top of Group D on six points, a brighter state of affairs than seemed likely after the abject loss a month ago in the Ruhr Valley.
Ramsey points to the goals of Danny Welbeck and the high-calibre contributions of Alexis Sanchez as just two reasons to continue to invest in the Arsenal project and the credibility of Wenger. "He's as strong and as influential as when I first arrived. He still has a great hunger for the game. He really believes in this squad of players that we have, that we can go on and be successful and he wants to prove to a lot of people that he told them so.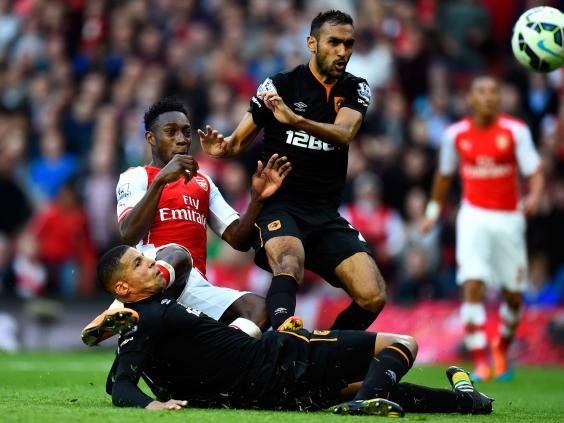 "He is a great manager and a great man manager. He knows how to look after his players, to stick by them and to give them chances. He always believes in them. He's given me a lot of confidence and shown a lot of faith in me. He knew the ability that I had. I just had to overcome a few things psychologically, get my confidence back and he had no questions about my ability.
"He stuck by me, he played me in games which people might have questioned at the time but I'm thankful for that. Like I said, last season was a great year for me and hopefully this season will be another good one."
As Ramsey admits, injuries are the key concern. Arsenal were without nine first-team players for the fixture with Hull, including long-term absentees Mesut Özil and Laurent Koscielny. 
At the end of last season Wenger launched an internal review of Arsenal's training methods, which will have obvious application for Ramsey.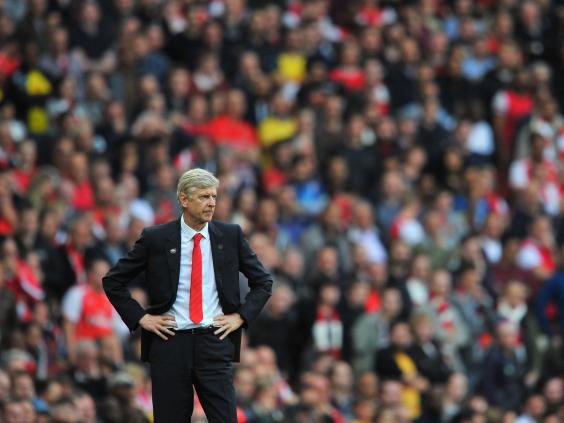 "We are trying to find out exactly why [the injuries] happen and to try to prevent that happening again," Ramsey said. "I'm not worried. I'm disappointed when I'm out but try to get back as quickly as possible. The physios and medical staff are looking at it. Maybe I have just been unlucky. Maybe when I'm trying to be explosive my body has a bit of a shock. I'm trying to get to the bottom of it and hopefully prevent it from happening again."
Ramsey's health and the continued progress of Welbeck and Sanchez are central to Wenger's hopes of justifying the positive claims he makes for his team. Ramsey, as you would expect, is a fan of both. "Danny has settled in really well. I thought it was a great bit of business. He scored his first hat-trick of his career and hopefully he can kick on and continue scoring.
"Sanchez as well, has played well in every game he's been in. He is up for the fight as well, he's not just there when he's got the ball. Defensively, he wants to work hard for the team and realises that's important. That's a great quality to have as an attacking player, to realise there is work to be done defensively when we haven't got the ball."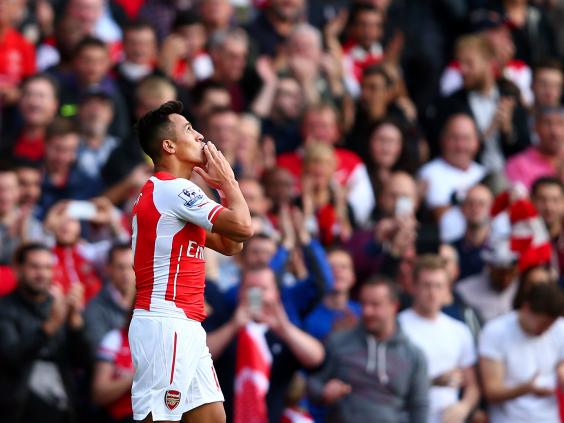 Aaron Ramsey supports PlayStation Schools' Cup. The partnership with English Schools' FA has increased football tournaments for boys and girls at secondary school age, attracting close to 2,000 school entries and 100,000 participants throughout England. playstationschoolscup.com