OSPINA GAMBLE BACKFIRES
For the second successive Champions League game he has been picked ahead of usual No 1 Petr Cech. The Colombian has conceded five goals in those games. Arsene Wenger's policy of using his No 2 in Europe is just not working.
GUNNERS UNDERSTIMATE SMALLER TEAMS AT HOME
For the third time in their last four home Champions League ties, the Gunners have conceded three goals. After the 3-3 draw with Anderlecht, the 3-1 loss by Monaco and last night's game - the Emirates is far from a fortress in Europe. For the first time ever the Gunners concede three goals in successive home Champions League ties.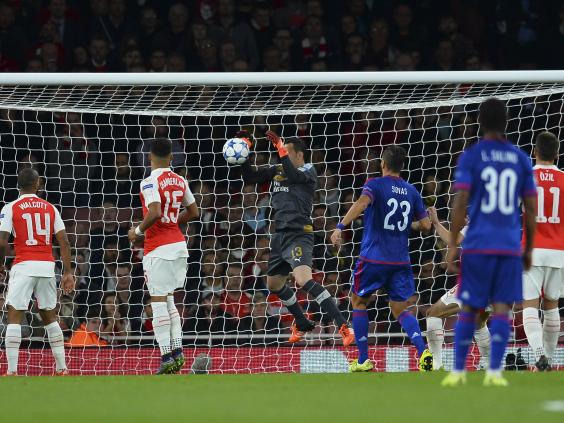 WALCOTT DESERVES HIS STARTING PLACE
The 26-year-old has scored 16 goals in his last 20 starts for the Gunners. If ever there was proof needed that he deserves the starting berth ahead of Olivier Giroud.
VERY, VERY REAL CHANCE GUNNERS WILL NOT PROGRESS
Up next are back-to-back fixtures against Bayern Munich. With 0 points on the board, there is very real chance the Gunners will playing in the Europa League for the first time since 2000 after the Champions League group stage.
Reuse content