The 5-1 Champions League defeat by Bayern Munich may have a bigger impact on Arsenal than just European elimination, after fans flocked to the club's official ticket exchange to flog their seats for the second leg at the Emirates Stadium.
Arsenal took a giant steps towards a seventh consecutive Champions League last-16 exit after collapsing in the second half against Bayern to suffer another heavy loss at the Allianz Stadium, 15 months after being beaten by the same scoreline in the group stages of last season's competition.
The result has left plenty of fans disgruntled with the club, the current players and in particular the manager in Arsene Wenger, with plenty of calls being made for the Frenchman to walk away from Arsenal at the end of the season when his contract expires.
But he may not be the only one walking away from the club as it appears plenty of supporters are ready to turn their back on Arsenal and boycott the second leg against Bayern in response to the terrible result on Wednesday night.
When the match kicked off at the Allianz Arena, no tickets were available for the second leg on the club's official ticket exchange website, with a sell-out on the cards for the 7 March encounter.
But immediately after the full-time whistle, there were tickets aplenty. At least 18 sections were showing up to have availability inside the 60,000-seat stadium, and it adds to the growing sense of frustration that has developed in north London this season.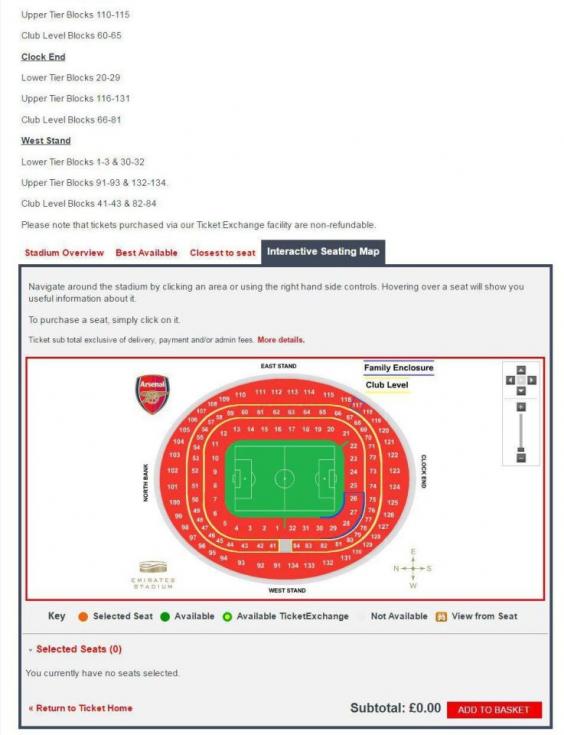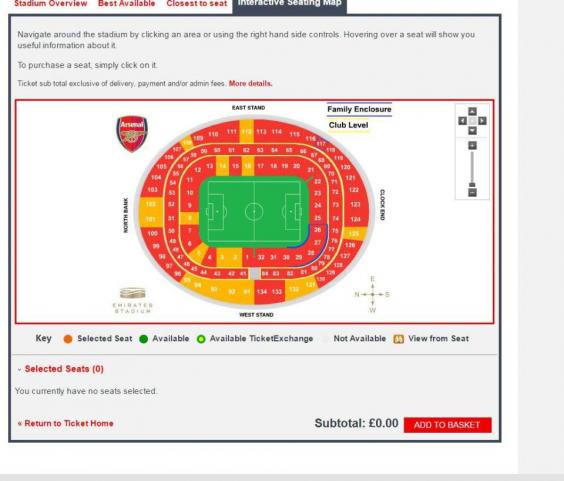 Fans have started unveiling signs calling for Wenger's exit in scenes that mirror the 2013/14 season where protests first reared their head, only for the back-to-back FA Cup successes to silence his critics as he signed a new contract at the end of the season. The rise of Arsenal Fan TV has also given supporters an online platform to voice their opinion on matters such as Wenger's future, with a number calling for the Frenchman to move on after 20 years in the job.