Now that Luis Enrique has finally made his future clear, it should be equally clear what Barcelona will do. They should appoint the best and most suited man for the job, Jorge Sampaoli.
As so many who have worked at the club privately sigh, though, there is very rarely anything so straight-forward with Barca. Even beyond the fact that they will often go for what feels like the counter-intuitive decision, it is an institution with a level of complicated internal politics "that you wouldn't see in actual politics".
Those politics are one reason big reason why Luis Enrique has decided to leave in the summer, and one massive reason as to why the job seems to burn out so many, leaving them requiring the type of break the 46-year-old is set to take. They aren't, however, the only reason.
Who is in contention to be the next Barcelona manager?
Who is in contention to be the next Barcelona manager?
1/10 Jorge Sampaoli

4/1

Getty

2/10 Ernesto Valverde

5/1

Getty

3/10 Arsène Wenger

8/1

Getty

4/10 Ronald Koeman

9/1

Getty

5/10 Mauricio Pochettino

15/1

Getty

6/10 Paco Jemez

16/1

Getty

7/10 Laurent Blanc

16/1

Getty

8/10 Massimiliano Allegri

20/1

Getty

9/10 Carles Puyol

25/1

Getty

10/10 Gerard

25/1

Getty
Even allowing for those politics, too, it still felt a little like Luis Enrique didn't fully fit the club. The ongoing debate about how he has overseen a move away from the core philosophy of the club sums this up, but it is also remarkable that a man who won the treble - and could yet win a third successive domestic title to make it a clean sweep during his regime - is so questioned as a manager. At the same time, that is both understandable and arguably fair.
Almost tying in with this move broader towards expensive stars, it has felt like his Barca have often got by on individual brilliance rather than their collective approach. They get out of holes because there is just so much quality there, not unlike what Real Madrid have been over the past two decades, and they have just been that bit less dysfunctional than Real over the last two seasons. It doesn't feel like a coincidence, either, that their best season came when Xavi was there in 2014-15. Many feel Luis Enrique's reign could have been an awful lot shorter, and an awful lot less successful, had the club legend not effectively served as a bridge between the stars and the management in January of that amazing campaign.

It says so much that it's still actually difficult to say what exactly Luis Enrique is especially good at as a manager, although he deserves credit for the recent tactical switch to a 3-4-3 that had been perceived as the kind of thing he just didn't do.
That move could fire the end of the season, and may ensure the manager leaves with another league medal.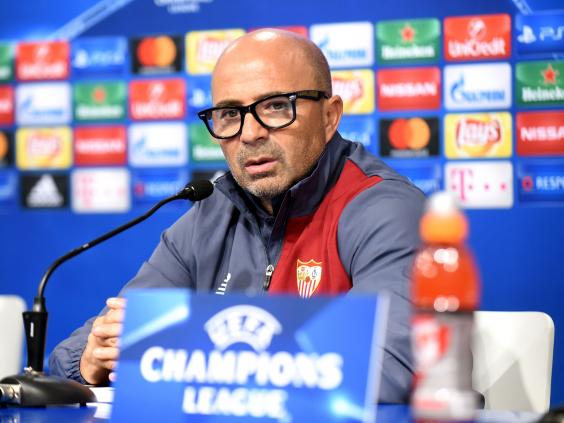 As to what happens then, that might be even more difficult to say. The Barca hierarchy do have interest in Sampaoli - how could they not? - and he excels in the style they want to restore. It seems so obvious from that perspective, but then the obvious is not really what the club do. Athletic's Ernesto Valverde is seen as the front-runner, and was under consideration when Luis Enrique was appointed in 2014.
Some close to the hierarchy believe that there are reservations about Sampaoli's personality, and that president Josep Maria Bartomeu would prefer a manager who once played for the club. Valverde fits that profile, even if it was only for 22 league games under Johan Cruyff before the first 'Dream Team' really took off in 1990, but also former Barca B and current Real Sociedad coach Eusebio. The latter was there right through that era, and played in the 1992 Champions League final win over Sampdoria.
He doesn't exactly have the same managerial pedigree or excitement about what he does, however, as Sampaoli. The Argentine is the logical choice but, as much of a shining example as Barca's structure has been, it often pays to second-guess their managerial decisions. They don't always go with everyone else's first choice.
Reuse content